The rumor mill has steadily uncovered the Galaxy S22 series. From piecemeal leaks to exhaustive reports, there is little mystery left to Samsung's upcoming latest model phones. And Samsung must have picked up on it because the first official teaser is out, well ahead of the official launch.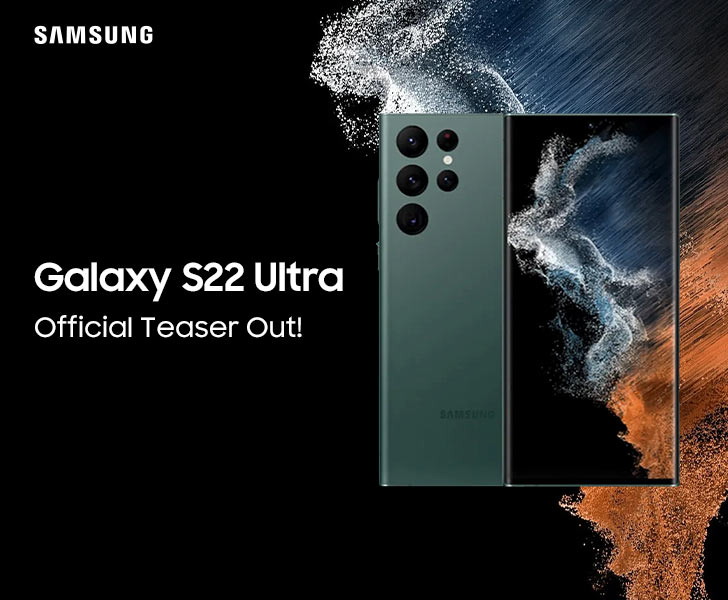 In an editorial published on their news website, Samsung hinted at what the next generation of Galaxy S phones has in store for us. The article detailed Samsung's history of pushing boundaries in the smartphone industry. But more importantly, it all but confirmed that the Galaxy S22 series is absorbing the Galaxy Note.
For our readers out of the loop, Samsung is reportedly streamlining its traditional flagship category by pulling the plug on the Galaxy Note, which is why no new Note phone was released last year. But the crowd-favorite Galaxy Note will live on under the Galaxy S name, after all. "At Unpacked in February 2022, we'll introduce you to the most noteworthy S series device we've ever created," Tim Roh, President of Samsung Electronics, remarked.

'Noteworthy' is the operative word here because some rumors suggest that the manufacturer is renaming the Samsung Galaxy S22 Ultra to S22 Note. We're also promised better night photography and high performance. The editorial includes a short teaser clip showcasing a silhouette of the Galaxy S22 Note (or Ultra.)
The silhouettes line up perfectly with the many leaked press images of the Galaxy S22 Note. It rocks the boxy curved aesthetic of a typical modern Galaxy Note. But the lens cluster is clean and minimalistic now, lacking any unsightly camera bumps. We'll find out more when the Galaxy S22 Note (or Ultra) drops at the Unpacked event on February 8.