Samsung's mainstream Galaxy S flagship line is no stranger to fiascos and buggy releases. The latest top-of-the-line Galaxy S22 Ultra has also run into performance and screen issues, and many users have reported impairing problems with their new S22 Ultras.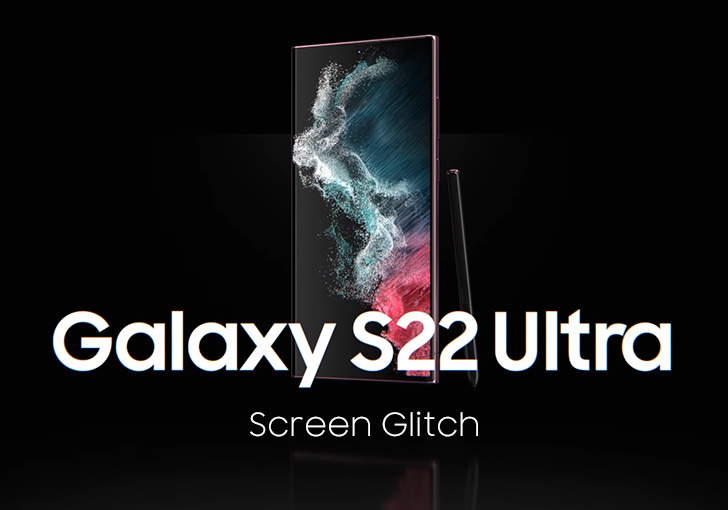 You might already know that Samsung releases their Galaxy S phones in two different chip variants depending on the market. Some select countries get the Qualcomm Snapdragon edition, but the Exynos edition is shipped to most consumers. More often than not, it's the Exynos Galaxy S phones that are plagued with bugs. And the Exynos Samsung Galaxy S22 Ultra is no different.
A pixelated bar flickers across the screen's width when set to the "Natural" collide mode and peak 2K resolution. It's most conspicuous when using the fingerprint scanner or playing YouTube videos. The error can be reproduced consistently. And since the settings are the defaults, the bug is disruptive.

Performance issues are even more debilitating. To no one's surprise, the Exynos variant of Samsung's Latest Galaxy model doesn't match the Qualcomm version in performance. But it fails even to run without lag. Multiple users (including folks over at XDA Developers) have observed considerable lag from UI navigation, app launching, and fingerprint unlocking.
Even a fresh setup or resetting the device to factory settings doesn't resolve the poor performance. Multitasking is almost impossible, and apps crash even after they load with lag. The ~ PKR 245,000 flagship borders on unusable out-of-the-box.
We can hope these issues can be patched with software updates. But the likely culprit of laggy performance is the Exynos 2200. Samsung responded to the complaints with an official statement. In the meantime, Samsung recommends stepping down the resolution to resolve the display glitch.
"We are aware of a limited number of Galaxy S22 Ultra devices experiencing a pixelated line on the display when a customer plays Youtube or unlocks the device with fingerprints. This issue occurs when the user sets the device resolution to WQHD and Screen mode to Natural mode.
We have already worked to develop a patch on Galaxy S22 Ultra and will release software updates to address the issue soon. We recommend that until then, please change the screen mode to Vivid or resolution to FHD+ of your device. And please keep your devices updated with the latest software," official Samsung sources promised.