As the next big Huawei flagship inches closer, the rumor mill has started churning out the early beginnings of what the series might look like. @OnLeaks, in collaboration with @PriceBaba, published alleged early renders featuring the Huawei Mate 40. The 360-degree display preview was followed by yet another CAD render showcasing the 'Pro' edition.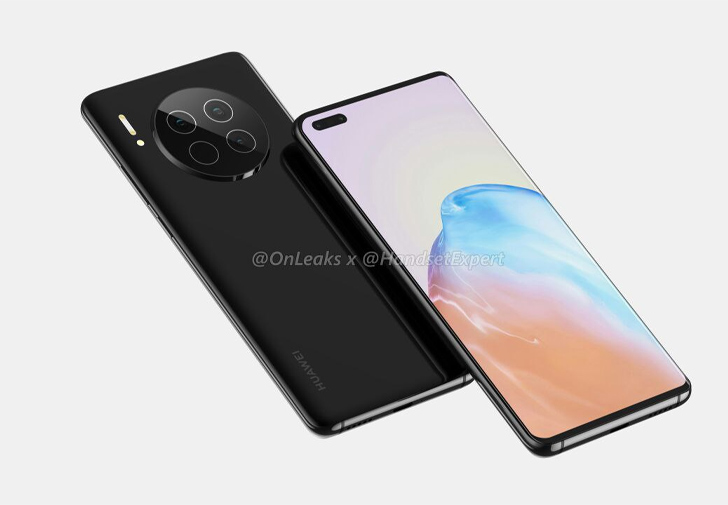 The First Huawei Mate 40 feature to catch your eye would be the oversized circular camera housing — and it truly is oversized, spanning almost the entire width of the rear-facing panel. Although it's not borrowed from last year's Mate 30, the circular aesthetic remains.
The redesign you're looking at has four sensors arranged in a matrix-bound inside the island, flanked by two LED flash modules that have been pushed to the far edge. Both the Mate 40 devices are expected to arrive at a flagship Huawei pricepoint.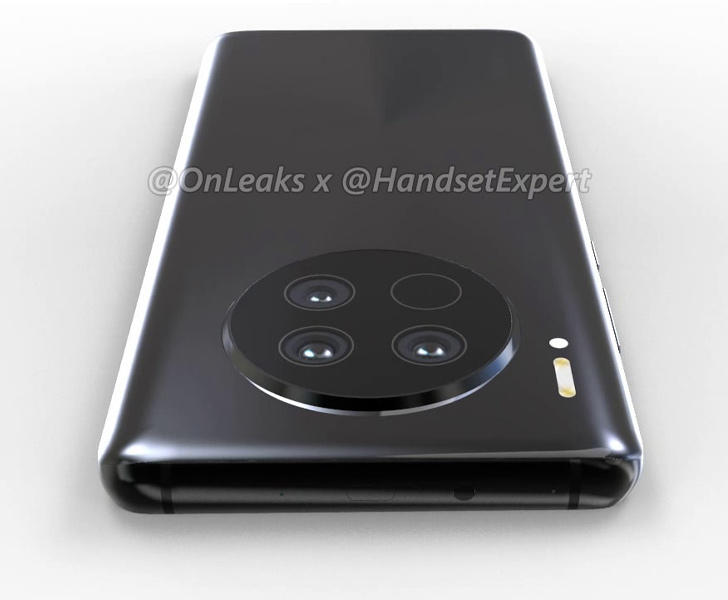 Three of the four lenses are cameras, while the fourth one appears to be the LiDAR sensor — the kind we've seen in Apple's next-gen iPad series. The leak doesn't detail the edition featured here, but given the periscope lens is missing, you're looking at the standard Mate 40.
The Huawei Mate 40 Pro display on the other hand has been revamped and redesigned as well. For one, the wide wedge-shaped notch has been lopped off and replaced by a trendier pill-shaped cutout. You can also make out the side-facing buttons that were missing in the Mate 30 due to its novel waterfall screen. That being said, the display still curves. Rather spectacularly too, pushing the side bezels back as it melts into the edges.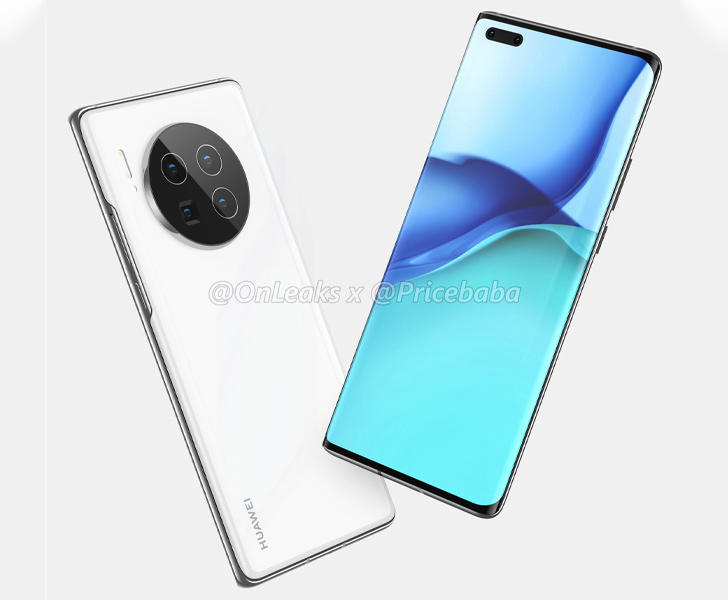 Coming back to the periscope lens, it is part of Huawei's upcoming Mate 40 Pro. It, too, has an almost-identical screen design, complete with the physical volume rockers.
The specifics for the prism telephoto module aren't available yet, but we should have more details for you as the October launch nears.