The Galaxy A03 series debuted in August with the release of the Samsung Galaxy A03s. Now two months later, the brand new A03 Core edition joins the A03s. Samsung quietly unveiled this entry-level phone yesterday through a press release.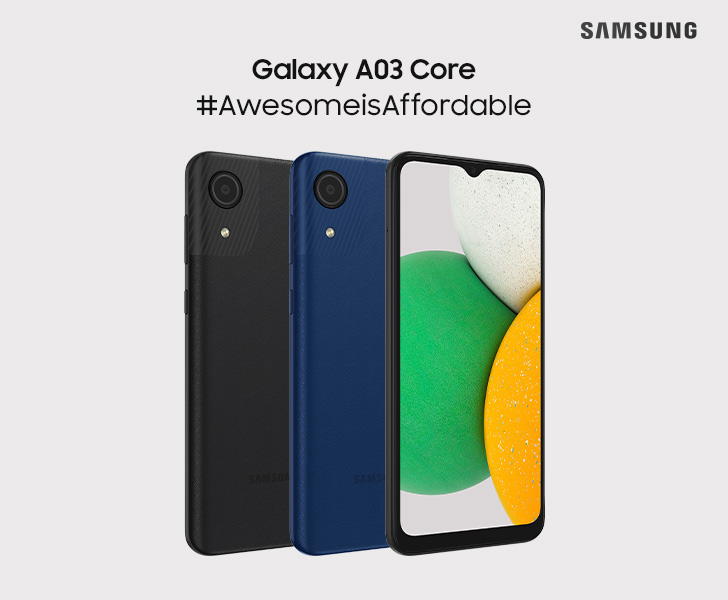 The post contains high-quality mockups and detailed specs, but not the pricing. The Samsung Galaxy A03 Core is as basic and barebones as a Galaxy phone can get. It features a textured polycarbonate shell, available in black and blue.
A solitary camera and an LED flash stick out this rear panel without a dedicated housing — a reminder of a simpler time before multi-camera systems swept the industry. On a closer look, the 8MP rear camera sits on a line texture accent.

Flip the Galaxy A03 Core over to reveal its notched, bezel-heavy screen. It's a 6.5" LCD screen that delivers a 720P resolution. The camera built into the V-shaped cutout is a modest 5MP.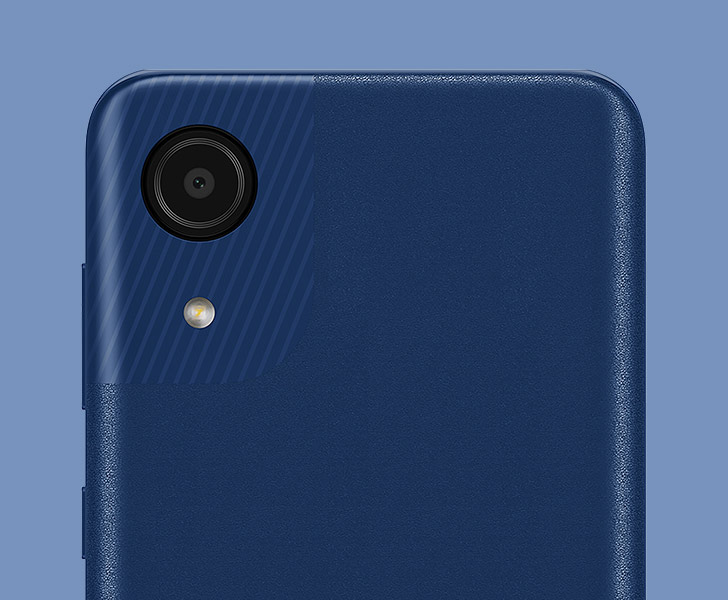 The overall build of the Samsung Core latest model is a whopping 9.1mm thick. Much of this heft comes from the 5000 mAh battery powering the Galaxy A03 Core. It's a slow-charging cell but powerful enough to last all day. At its heart, the phone has an obscure, unnamed Unisoc chip. It works with only 2GB of memory and 32GB of internal storage.
From the specs alone, the performance is nothing to write home about. But the Galaxy A03 Core is also missing a fingerprint scanner — a feature that has become ubiquitous even in ultra-budget phones.