The Korean phone manufacturer just dropped one of their cheapest Galaxy phones in Asia. The Samsung Galaxy's latest model A03 debuted in the Philippines. And it should be rolled out to other Asian countries soon. We have the specs and pricing to report.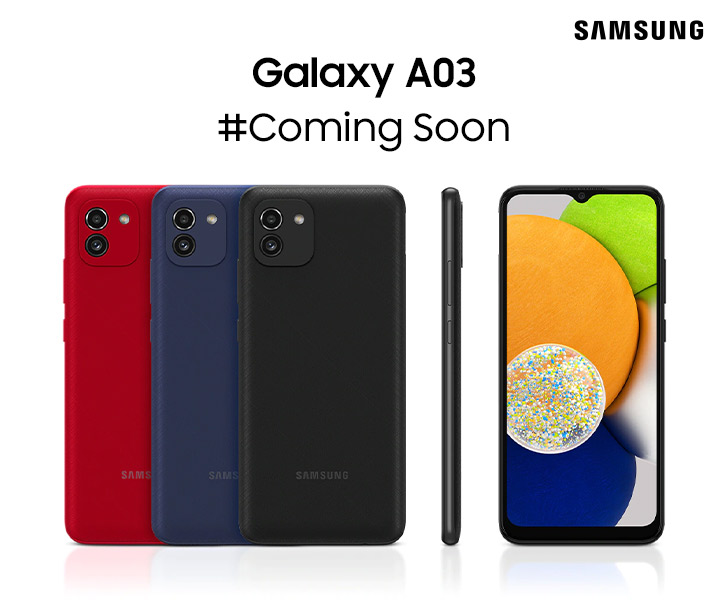 The Samsung Galaxy A03 design is inspired by the recent iPhone line. We're looking at a rounded camera housing and a dual camera arranged inside it. The casing has a cross-hatched texture, blended with a soft matte finish. You can pick from red, black, and blue finishes. The screen has a notch and heavy bezels. Fingerprint security is still missing — Samsung is the only major player lagging on this feature.
The main camera has an f/1.8 aperture and a 48MP sensor. Samsung rounds it off with a 2MP portrait camera. The front-facing shooter is 5MP. The image signal processor (ISP) inside the chip doesn't support modern photography features. So the phone lacks dedicated night or HDR modes. But you can capture portraits with a shallow depth of field.

Like its earlier sibling the Samsung Galaxy A03s, the A03 also packs a 6.5" TFT LCD with a 720P resolution. The outmoded TFT displays lack the punchier contrast and seamless viewing angles of modern IPS LCDs. Plus, 1080P is the standard today, even for entry-level phones.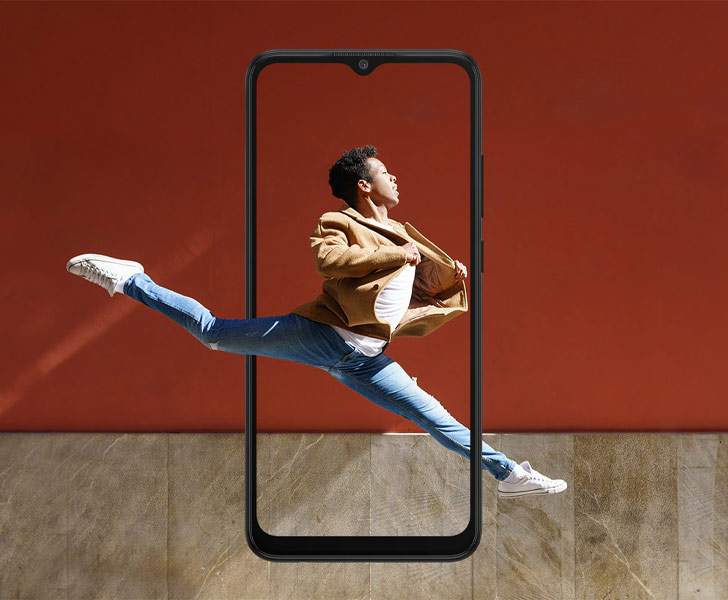 An obscure Unisoc engine does the number-crunching inside the Galaxy A03. You get 3GB and 4GB memory options, paired with 32GB and 64GB storage. Both editions are expandable up to a terabyte. Everything runs on a 5000 mAh battery without any fast-charging support.
The underpowered display and low-end chip should make for longer battery life. Lastly, Samsung ships the A03 with a trimmed version of the OneUI called the OneUI Core. It runs better on old hardware. Samsung Galaxy A03 starts from ~ PKR 18,700.