The Galaxy A03 is the cheapest phone in Samsung's latest catalog. It debuted in early January this year. But it's only now being rolled out in Pakistan. Although Samsung has yet to make the official announcement, the latest Samsung Galaxy A03s sibling is available in stores nationwide. We have the pricing and specs to report.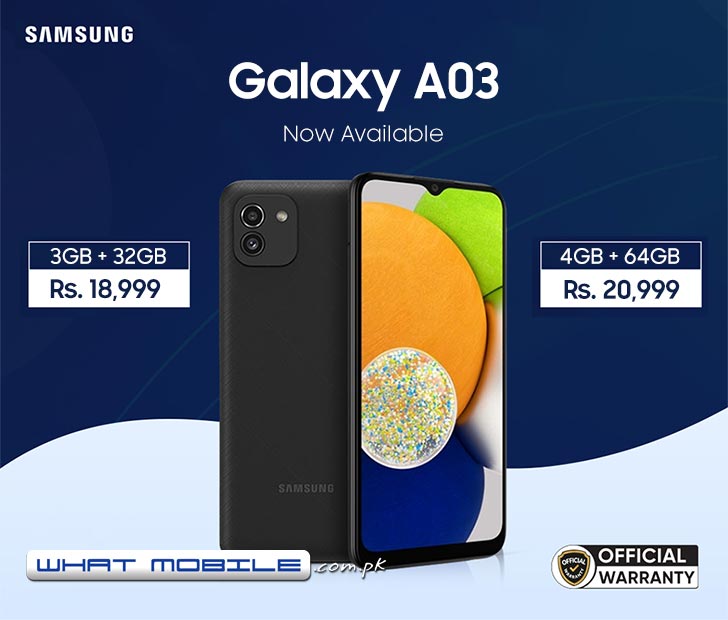 Unsurprisingly, the ultra-budget Samsung Galaxy A03 offers only the basic, essential features. But unlike the competitive entry-level phones coming out of China, it's a rehash of the A02 from last year. The fingerprint scanner is still missing, and the USB is the obsolete MicroUSB 2.0 interface.
Similarly, the notched screen has a TFT LCD behind it instead of the IPS panels in the modern smartphone. It's a 6.6" display that lacks the consistent viewing angles and punchy contrasts of its competition. Plus, the resolution only peaks at an unremarkable 720P.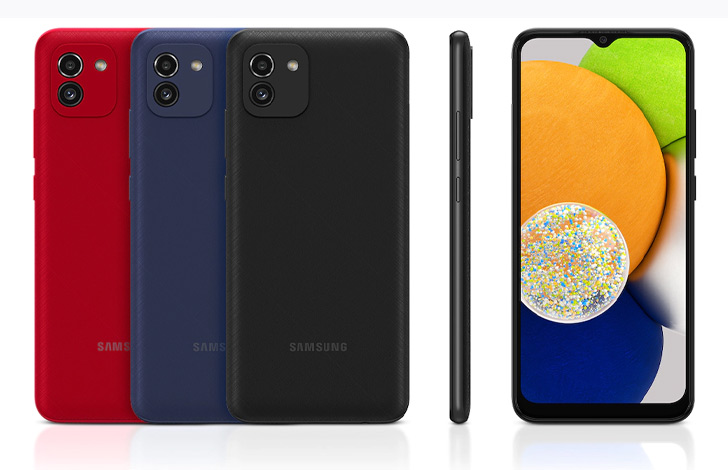 The Korean manufacturer has slightly redesigned the casing, though. Samsung new model mimics the design of Apple's old-gen iPhones. The soft-edged camera housing contains two lenses in a vertical line. You can choose from matte black, matte blue, and matte black editions.
The rear camera arrangement features a 2MP portrait lens and a 48MP f/1.8 primary shooter. We'll find a 5MP camera on the front. A 5000 mAh battery powers everything without rapid charging. OneUI Core x Android 11 running on the Galaxy A03 is specifically designed for low-end hardware. You can pick from two storage variants: 3GB+32GB version, which starts from Rs. 18,999, and the 4GB+64GB edition priced at Rs. 20,999.