Earlier this month, Tecno introduced a new line of premium Camon models. The Camon 18 series — featuring the Tecno Camon 18 Premier, Camon 18, and Camon 18P — has advanced cameras, responsive and sharp screens, and gaming MediaTek chips. Sources tell WhatMobile that these three models are landing in Pakistan soon.
The exact launch timeline is still unclear, but the Tecno Camon 18 series will be available nationwide before November ends. We'll quickly review what each Camon 18 edition has to offer.
The baseline Camon 18 is the most basic of the three phones. But still competitive enough for the price. Its engine is the Helio G88, powered by a 5000 mAh battery. 4GB of memory and 128GB of storage round off this setup. Plus, the Camon 18 charges at 18W.

We're looking at a 6.8" IPS LCD delivering a 90Hz refresh rate and a 1080P resolution. A 16MP front camera lives inside a hole punch on the new Tecno mobile for 2021. Camon 18's power button doubles as the fingerprint scanner. One 48MP main camera and two low-res sensors make up the rear lens cluster.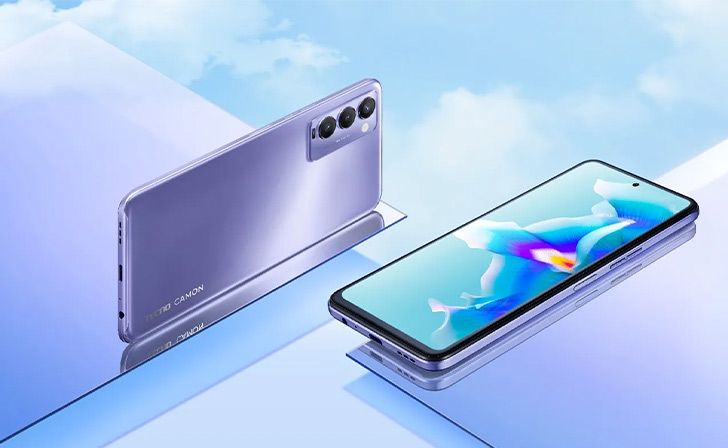 Tecno Camon 18P has the same body and screen size as the standard Camon 18. Except it peaks at 120Hz. The 18P also swaps out the 2MP lens for a 13MP telephoto camera. It can zoom in 1.7x without loss. The chipset inside the Camon 18P is Helio G96, running the same battery setup. But Camon 18P doubles the memory size to 8GB.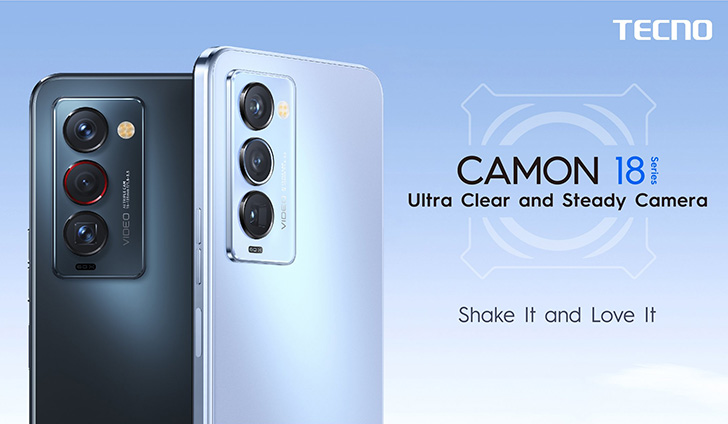 Camon 18 Premier is the most exciting of the bunch. Its design is trendy and modern — flat edges and slim, even bezels. The screen is a 120Hz OLED panel. You get up to 256GB of storage, Helio G96, 4750 mAh battery.
The triple-camera here features a 64MP f/1.6 wide, 8MP 5x periscope, and 12MP ultra-wide lenses. The Camon 18 Premier is also the first Tecno phone to use gimbal-based stabilization.