Samsung introduced the next-gen Gorilla Glass Victus+ protection with their new Galaxy S22 Ultra 5G. It promises tougher scratch and drop resistance, and that promise was recently put to the test by the YouTube channel Allstate Protection Plans.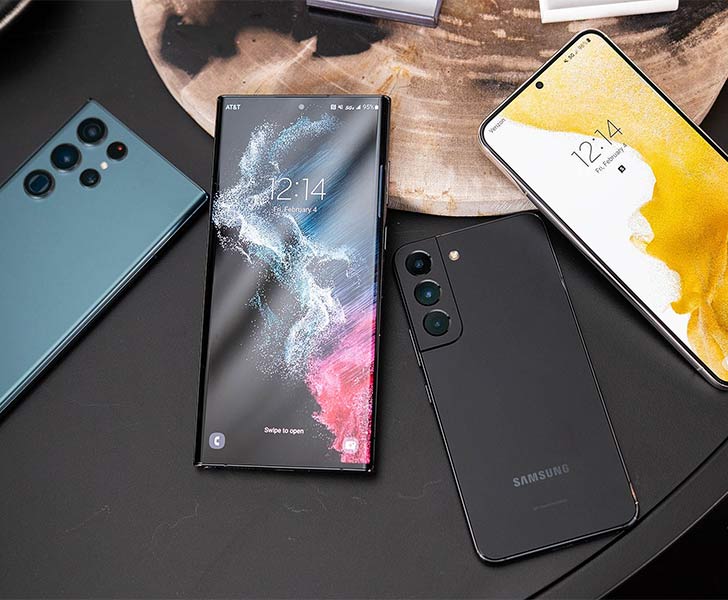 Our host tested the Samsung Galaxy S22, S22+, and S22 Ultra. These drop tests constitute dropping the phone from six feet at different angles. The Galaxy S22 glass shatters on the first face-first drop, and the glass comes loose. The cameras stay intact when dropped on the back, but the glass casing is cracked.
The damage on the Galaxy S22+ edition is less extensive — only the corners crack and shatter, and its glass shell comes loose when dropped back first. Unsurprisingly, the Galaxy S22 Ultra is the toughest of the bunch.

The latest addition to the Samsung price list curves elegantly along the edges, but the S22 Ultra design feature becomes a flaw in durability if you drop the phone screen first. The phone stays undamaged except for the curved edges that shatter on impact. As for the rear panel, it's the same story — cameras unscathed, but the glass smashed and cracked. Another popular channel, JerryRigEverything, has tested the Ultra too and gave its durability a positive rating.
The drop tests conducted on the iPhone 13 series show that the Galaxy S22 cameras are far more durable. The standard iPhone 13 survived its first drop, but the screens and cameras on the Pro models fractured on the first Impact.