The rumor mill has been leaking the iPhone 14 series even before the iPhone 13 line dropped last year. We've seen product mockups, specification reports, and analyst takes on the upcoming generation of the iPhone. While the official launch is still months away, we now get our first look at the hardware for iPhone 14 series — the display panels, to be specific. And they all but confirm a big design change.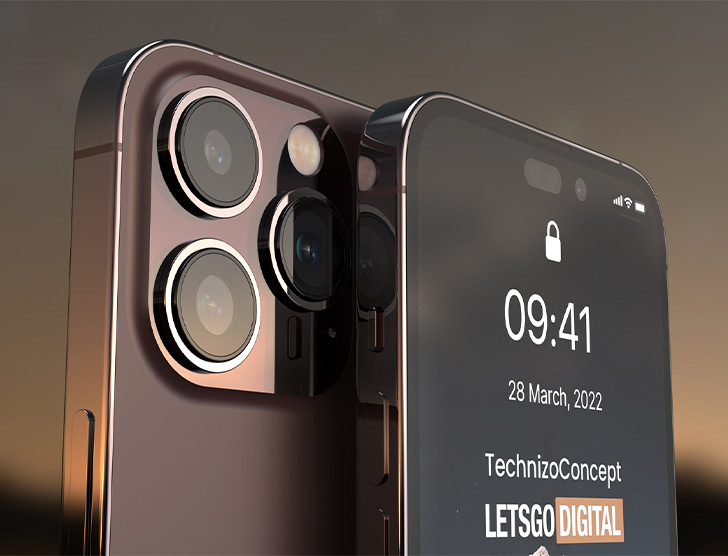 Twitter-based user @SaranByte published the image featuring the display panels for the four iPhone 14 models. First off, the Mini edition has been shelved after two years of disappointing sales. A new iPhone 14 Max takes its place. But the iPhone 14 and iPhone 14 Max rock a boat-shaped notch yet again. Although, Apple seems to have trimmed the size somewhat.
Only the iPhone 14 Pro and iPhone 14 Pro Max feature the new design. Apple is no stranger to unconventional layouts for its notches. But this new layout will be more polarizing and divisive than ever. The Pro models house their front-facing sensors inside a pill + O-hole cutout. The pill-shaped cutout contains the FaceID system, and the hole-punch embeds the selfie camera.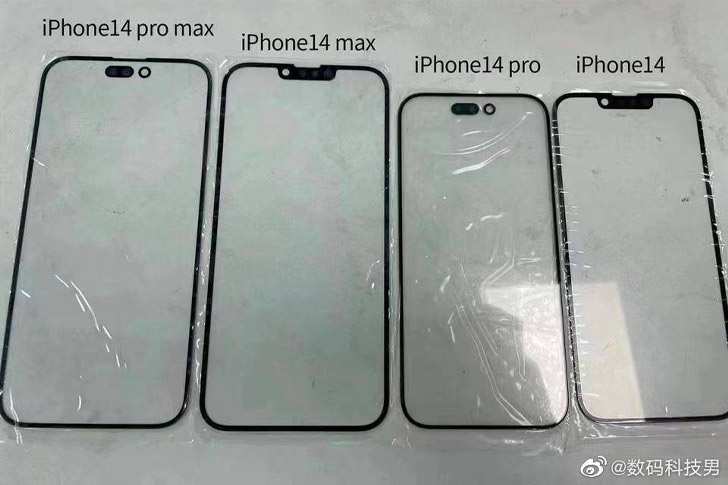 Apple has also streamlined the screen sizes for the iPhone new model phones this year. The iPhone 14 Max and the iPhone 14 Pro Max have 6.7" AMOLED screens; the iPhone and iPhone 14 Pro adopt more compact 6.1" panels. The Max models are taller, filling a 20:9 aspect ratio.
All around these screens, we'll find a narrow and evenly-sized bezel. The camera system will offer sharper resolutions on the primary and front shooters.