Emergency SOS via Satellite is an exclusive trait of the iPhone 14 lineup, including the iPhone 14 Pros. The feature allows users to send SOS texts even when cellular signals are lost. The company's mission is to provide users with peace of mind knowing that help is available even in the world's most remote locations. Here's a brief of how this life-saving feature works.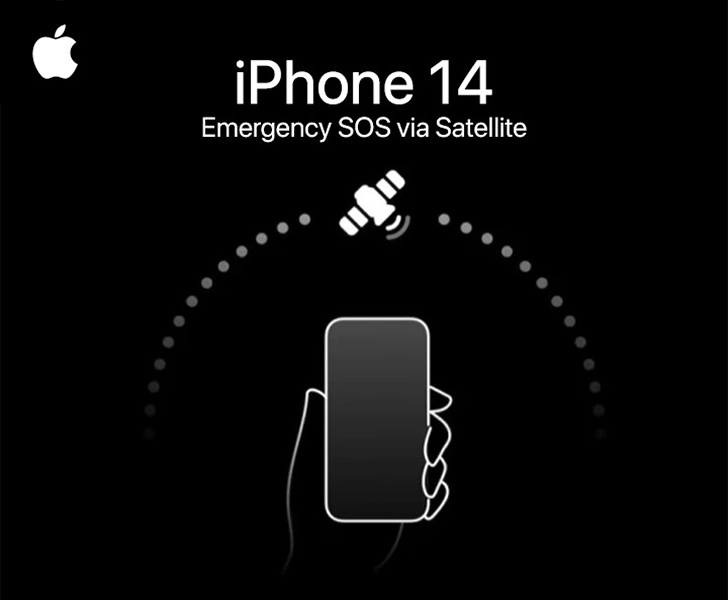 It's not uncommon for people who love traveling to find themselves stranded, perhaps due to a car accident on the road, getting lost in a forest, or a hiking trip that went sideways. In most cases, situations like these have proven deadly due to a lack of network connectivity and no way to call for help.
In the conditions mentioned above, using Apple's iPhone 14, the user can send a short emergency SOS text with location data to nearby rescue facilities. The iMessage app now offers three ways of sending texts: internet, SIM, and Emergency SOS via satellite. Choosing the third one will prompt the user to a screen with five options for declaring an emergency.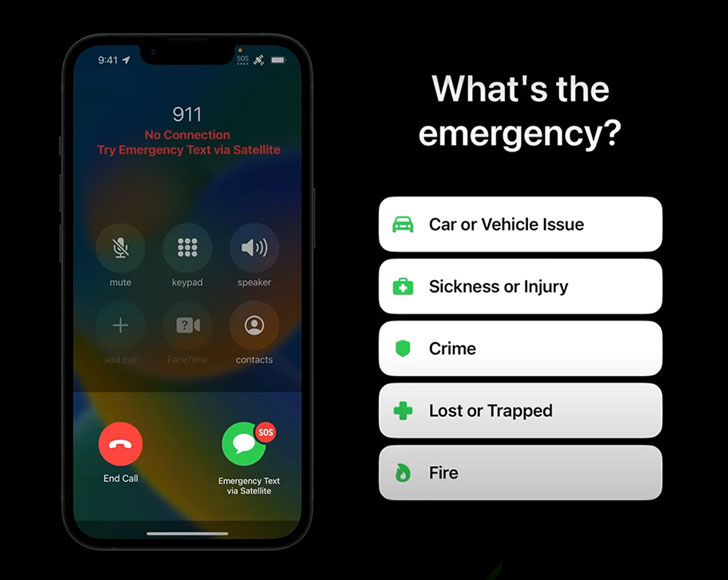 You can choose vehicle issue, injury, crime, lost or trapped, or fire. Following through with the prompts will lead to an intuitive graphic interface on the iPhone 14 new model. It will guide the user in positioning the iPhone to get a successful satellite handshake. It requires a clear view of the sky to work.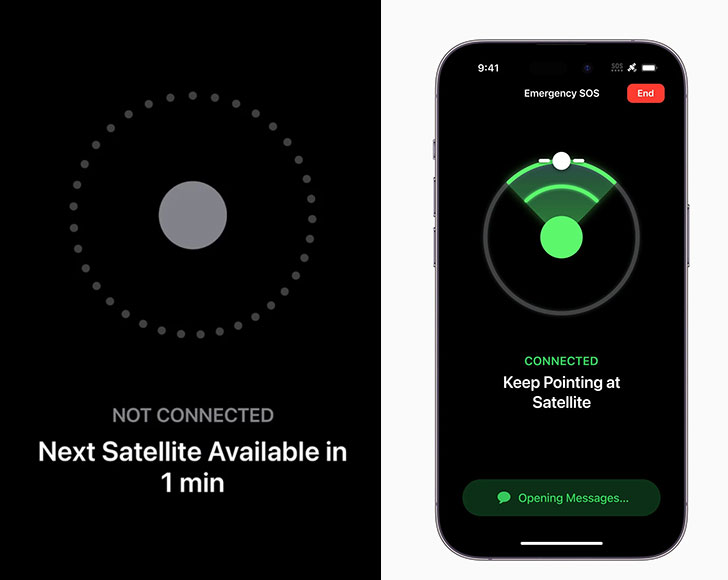 The satellite will relay the message directly to rescue services or via Apple relay center support. The contents of the notice may include the situation, the phone's remaining battery, and its location. The company can keep the rescuers in sync if the user switches places.
The texts sent via satellite can take some time to go through; Apple suggests keeping them short. The service will go online in November. Initially, it will only be available in US and Canada. Each user will be able to use this service free for two years on their iPhone, after which some charges will apply.