Last year's Mate 40 series was Huawei's swan song. The flagship had the latest 5nm Kirin 9000 chip at its heart. Now Huawei no longer has access to its primary chip supplier, TSMC. And its stockpile is not enough to power their next flagship P50 series. How Huawei will weather this next storm is anyone's guess, but the P50 is coming soon. And we have the early leaks.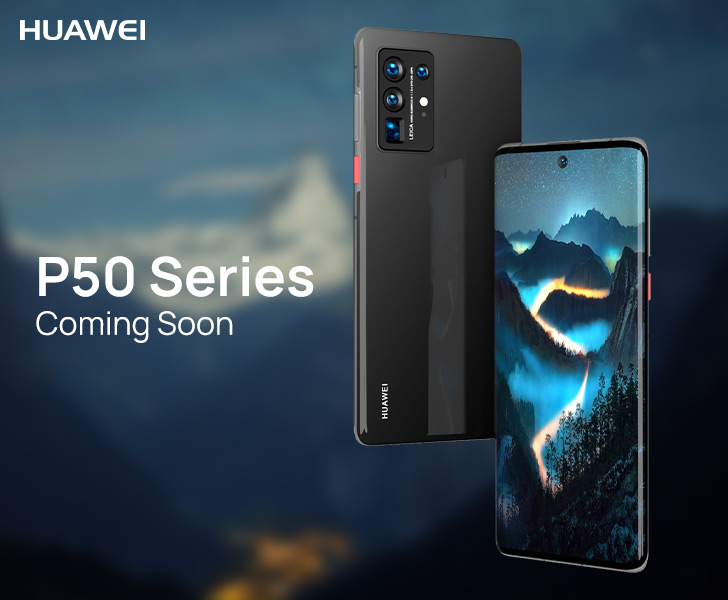 Huawei's P50 series is built for photography, first and foremost. And it's where the Chinese technology giant shows off its camera innovations — in collaboration with Leica. This year, reportedly, Huawei is introducing liquid lens technology and freeing smartphone cameras from fixed focal length lenses.
Thanks to leaked product mockups, we've learned that not unlike the P40 line, Huawei P50 will come in three different variants; P50, P50 Pro, and P50 Pro+. The standard P50 curves ever-so-slightly around the edges.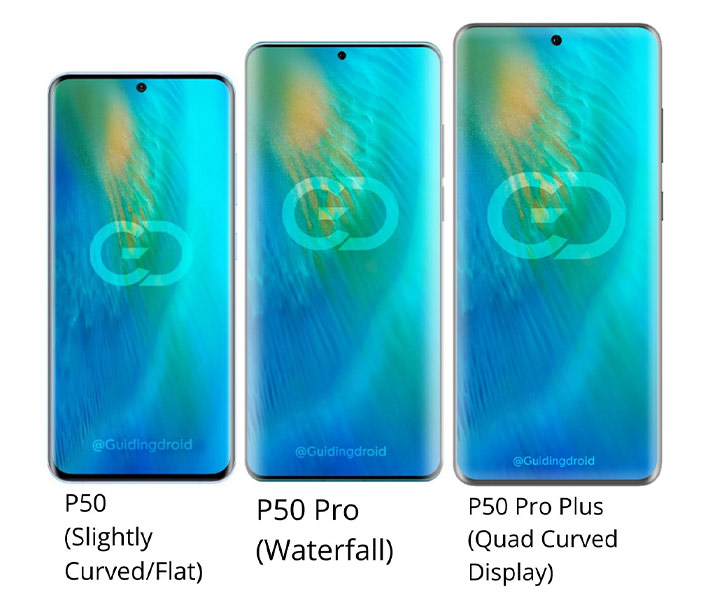 Huawei P50 Pro's display assumes a "waterfall" design, while the Pro+ melts into the frame on all four sides. Huawei has ditched the intrusive pill-shaped cutouts for a more symmetrical layout. In all three models, the front camera is encased inside a hole-punch in the middle.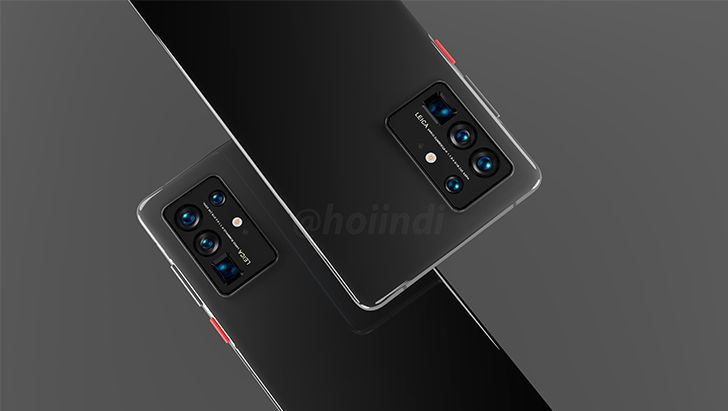 Coming back to the rear cameras, the Huawei P50 Pro+ embeds them in a familiar boxy housing. We're looking at a raised platform with a quad-camera array. The periscope-style telephoto camera here features the new liquid lens technology, based on patent documents. Using electric currents, the lens can change its focal length, offering instantaneous autofocus.
If the reports pan out, this cutting-edge technology will be a new paradigm for smartphone cameras going forward.