Ever since it came out in Fall last year, Vivo has released and re-released several different variants of the Vivo Y21. The latest of these dropped just this year with a new chip. But it wasn't the last of this line. Vivo is soon churning out yet another Y21 edition, called Vivo Y21e.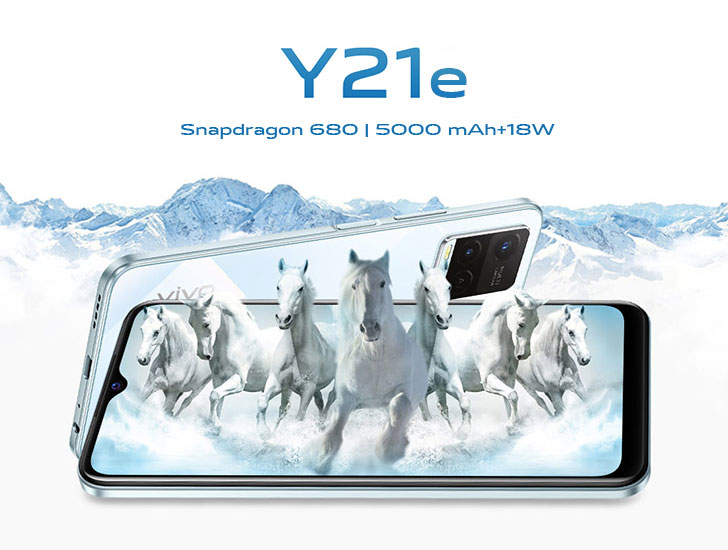 Official sources haven't teased or revealed the phone yet. However, the rumor mill managed to dig up press images and detailed specs of the new Vivo Y21e that tell a familiar story.
Courtesy of Ishan Agarwal and the publication 91Mobiles, we learn that Vivo Y21e is a rehash of the Vivo Y21T launched earlier this year. It has the same Qualcomm Snapdragon 680 chip at its heart. The Snapdragon 680 is a new power-efficient 4G chip built on a 6nm node.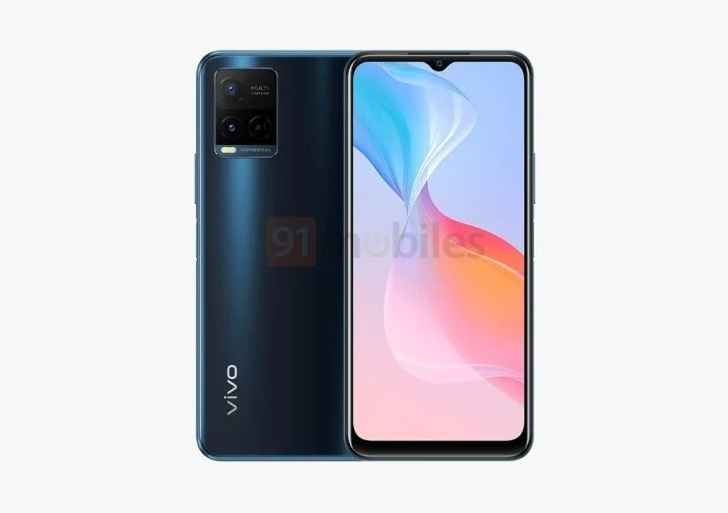 It's also rumored to ship with the latest Android 12 x FunTouch OS at an affordable Vivo mobile price. The predecessors booted to Android 11 out of the box. You get at least 3GB of memory and 64GB of built-in storage. The rest of the specs line up one-to-one with the original Y21. Vivo Y21e runs on a 5000 mAh battery and charges quickly over 18W of power.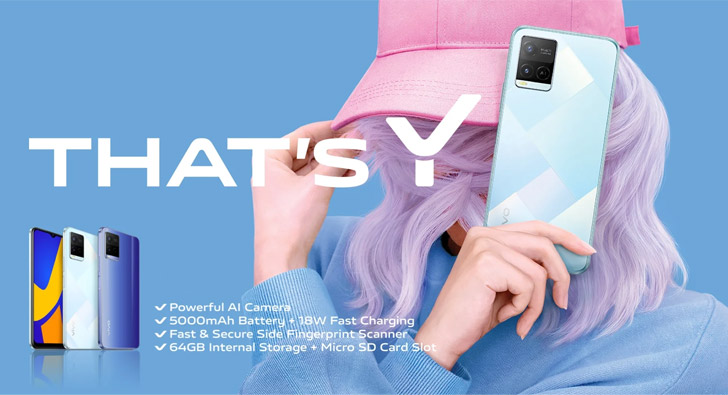 Nothing has changed in terms of design, not even the color palette. Vivo Y21e comes in two geometric blue and glossy emerald finishes. Two lenses and an LED flash form a matrix inside the raised camera housing. The front camera lives inside a notch, surrounded by a 6.51" 720P LCD.
The power button pulls double duty as the fingerprint scanner. Also included in the build is a 3.5mm audio jack and a USB-C interface. At 8mm of depth and 182g of weight, the Y21e has a relatively lightweight footprint. Lastly, the dual-camera features 13MP and 2MP sensors. The selfie shooter is 8MP.