Last month, LetsGoDigital published a set of renders based on leaked Samsung Galaxy Z Fold 3 patents. It showed a two-hinge form factor that allows the device to unfold into a Z shape (hence the name). Samsung has now teased the same design in a press release.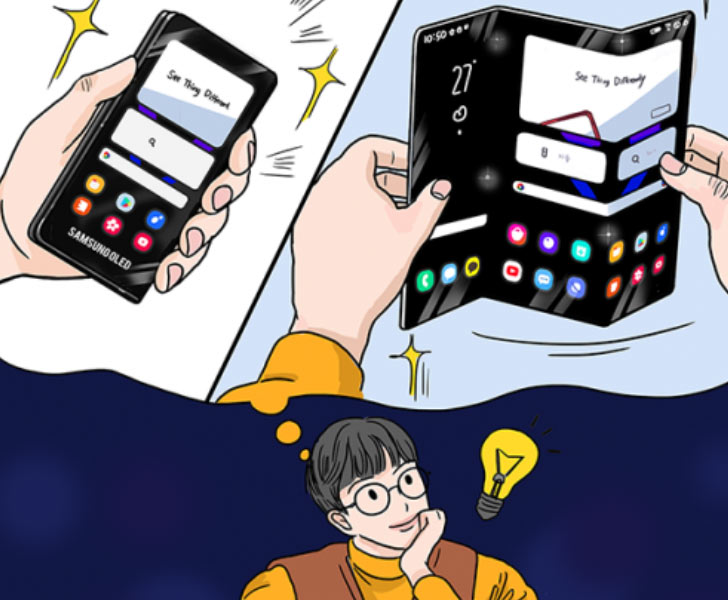 The Teaser of the Samsung latest model 2020, found on the Samsung Display newsfeed, features an illustration of the new form factor. Presumably hinting at the next generation of the Galaxy Z Fold, the device can fold in on itself twice thanks to a double-hinged build.
That way, you get three halves the size of a regular screen. And since it can fold backward in on itself, one-third of the screen can serve as the secondary display — removing the need for an extra panel on the cover. The original Galaxy Fold had one, so did the Galaxy Z Fold 2, albeit bigger and more usable.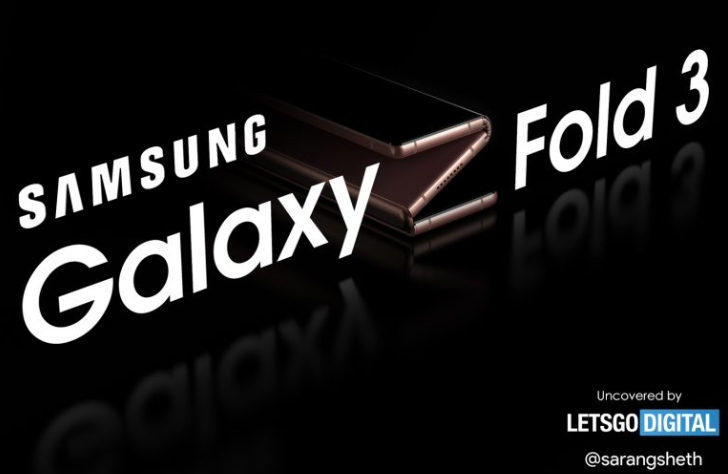 Also, note that the redesigned Galaxy Z Fold 3 would be the largest foldable from Samsung. And not just in terms of screen real estate. The Z Fold 2 is already the thickness of two smartphones stacked on top of each other, and the extra hinge will make the next Z Fold three times the size of a standard phone. That is unless Samsung can dramatically shrink the device.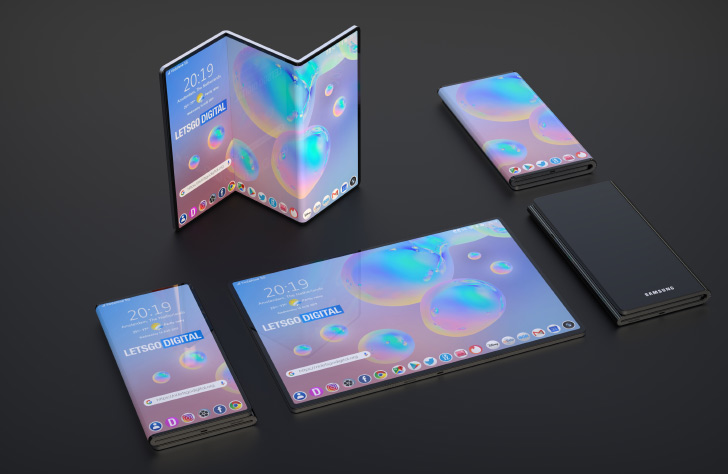 Other than aesthetics, this ambitious design also presents more practical issues. The hinge on the original Fold was flimsy. It would break after collecting dirt and debris inside. Samsung found a way around it by engineering bristles into the hinge. But it's still not the ideal solution. With the addition of an extra hinge, the durability will suffer further. Not to mention, you'll have two creases running down your screen, instead of just one.
Besides, multi-folding designs aren't the most elegant solution to transforming a phone into a tablet. As Oppo demonstrated with the still-recent Oppo X 2021 concept phone, the sliding or rolling mechanism is more durable. And it also sidesteps the issues that come with hinges and folding.