Samsung has been experimenting with the folding form factor for over a year now. The first Galaxy Fold was a proof of concept more than anything but the new Samsung Galaxy Z Fold 2 added more polish to it, tweaked the design, and made the original Fold into something practical — not just a gimmicky party trick. The third generation of this novel series is in the works and the rumor mill has already leaked us a core feature of the device — a pop-out keyboard housed inside the Galaxy Z Fold 3.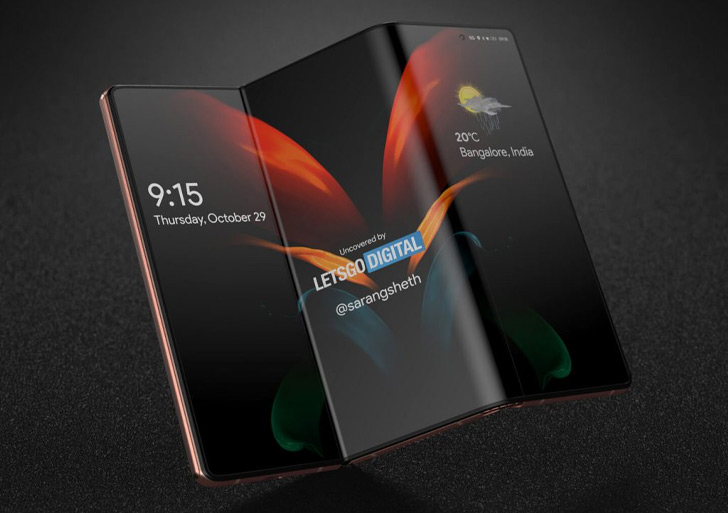 The Samsung Galaxy Z Fold 3 report comes from the ever-reliable LetsGoDigital, complete with detailed renders and patents for the phone. Samsung filed the design patent in 2018 and attached eight product schematics with the application. Before we get into the sliding keyboard itself, let's take a look at the device first.
As a preface, there is no way to verify if this patent will make it to the next Z Fold but if it does pan out, Samsung has designed the Fold from the ground up. And it's more ambitious than ever.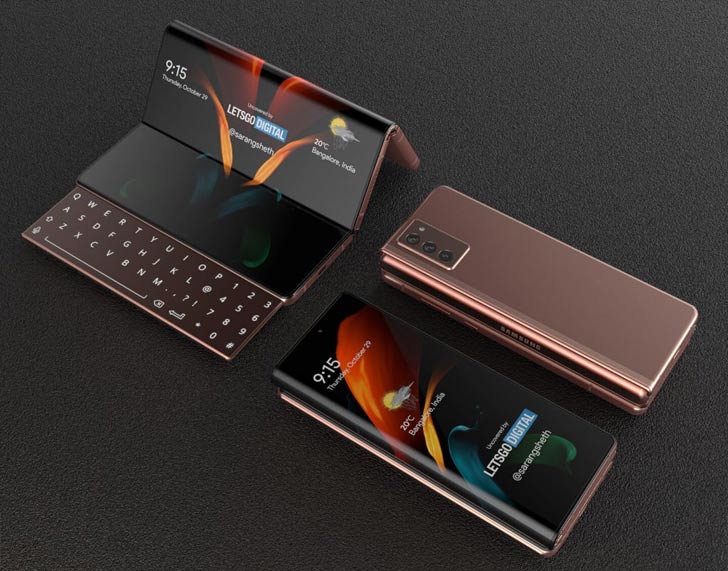 The display is split into three so the Galaxy Z Fold 3 can fold in on itself three times, removing the cover screen entirely. The new Fold unfurls outwards — think the Huawei Mate X but with three foldable screens. The previous two Folds already have the thickness of two phones stacked on top of each other. The extra hinge now adds a third.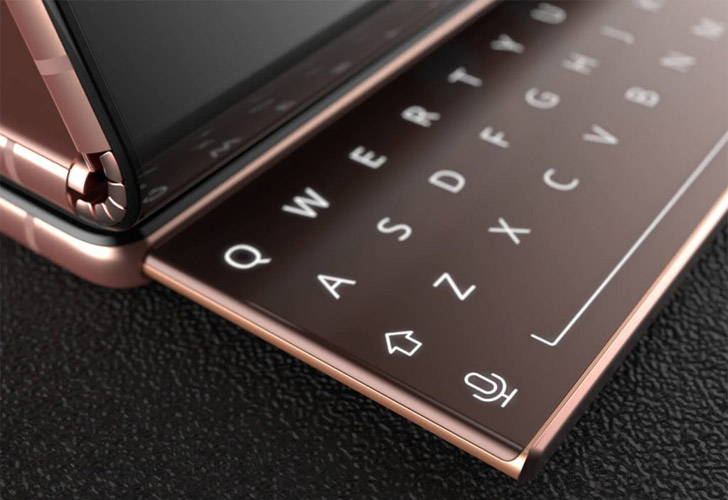 To attempt a radical redesign like this, Samsung will have to shrink the device first. And even if they can manage it, the new Samsung Galaxy Fold 3 would be the most fragile model yet because there is an extra screen acting as the keyboard. Plus, the main screen is always exposed.
Productivity was a key highlight of the Z Fold 2. And Samsung presumably wants to take it a step further with the sliding keyboard. With two hinges on the tablet, you can prop it up like a laptop, slide the keyboard with its virtual keys out, and type away. More to the point, it seems redundant because you can use the other half of the display as a virtual keyboard.