The newest foldable phone from Samsung, the Galaxy Z Fold 2, made its much-awaited debut at the 'Galaxy Unpacked' event this month. It was more of a sneak preview than a full-blown launch, which the company has slated for September 1. While we wait for Samsung pricing details, the Z Fold 2 has been featured in an unofficial 'first impressions' clip.
The 15-second Samsung Galaxy Z Fold 2 hands-on tweet showcases the device from multiple angles, not to mention a string of tweaks for the OneUI 2.0.
The new 'Infinity-O' design replaces the intrusive wedge-notch on the original, the display now reaches a fantastic, smooth 120Hz, and the cover screen has grown to a standard size 6.23" — making the Z Fold 2 a true hybrid.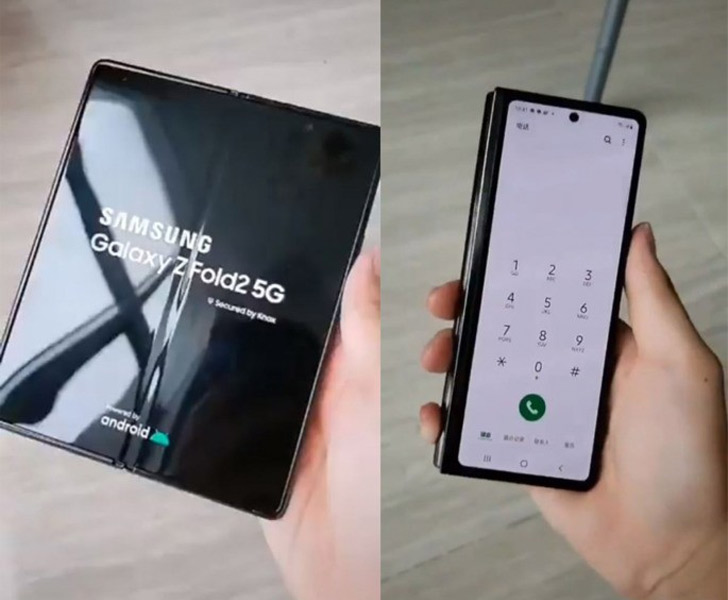 While the promotional materials leave it out, another glaring design flaw (which some would consider fatal) becomes apparent here: the notorious crease. Which now seems ever-more visible, furrowing into the display. The proportions, alongside the aspect ratios, feel unusual (or even awkward) — suggesting that the new Fold might not be as ergonomic as the first one. Telling as they may be, it's difficult to say if these snags would make the Z Fold 2 a novelty gimmick, and not a mainstream daily driver.
The hinge has been re-engineered to build on the 'Flex Mode' the original Fold had. When unfolded halfway, the display splits into two neat halves — one for the viewfinder and the other for camera controls. Set it down on a flat surface, and you have all the equipment you need to record a delightful timelapse scene or switch cameras and take selfies from unique angles.