Samsung is unveiling its new Galaxy Z flagship line of foldable phones at the upcoming Galaxy Unpacked event — the Z Flip3 and Z Fold3. The first teaser for the Unpacked event, featuring a sneak peek at the Samsung Galaxy Z Fold2 successor, is already up on the brand's social media.

The trailer kicks off with a few old school phones and PDAs that were top-shelf for their time. Samsung asks if "good" is good enough, hinting at modern non-foldable phones. And the clip ends with the Samsung Galaxy Z Fold3 unfolding.
If you've been following the endless string of leaked images, the Samsung Galaxy Z Fold3 should look all too familiar. It rocks the same form factor seen in its two predecessors. The device opens outwards like a book and uses two displays — a foldable 7.6" interior panel and a 6.2" cover screen.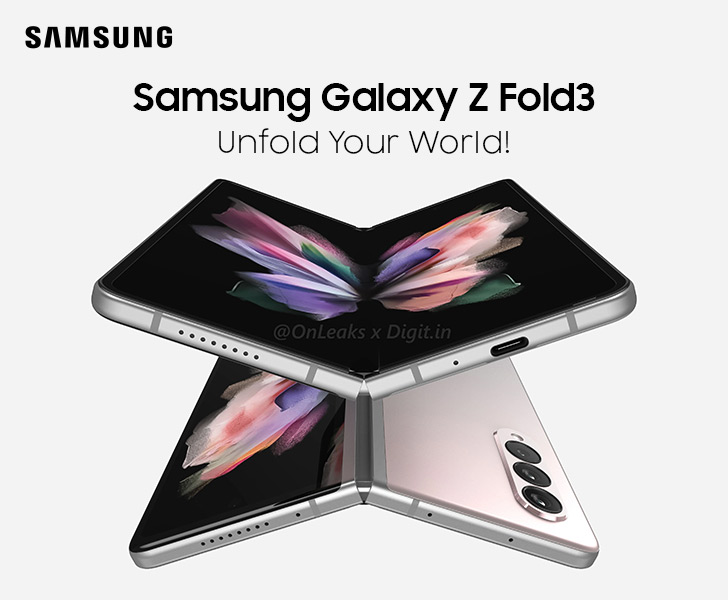 But Samsung has trimmed the heft. While last year's Galaxy Fold weighed 282g, the new Galaxy Z Fold3 weighs 269g. To enhance durability, the company has secured an IPX8 rating against dust and water splashes. Some rumors also point to an in-display selfie camera, but they remain unverified for now.
Plus, support for the iconic S-pen has been engineered into the Z Fold 3. The device lacks a built-in housing for the stylus but (like the Galaxy S21 Ultra,) the 'Fold' edition S pen will be sold as an add-on. The tablet-like form factor of Z Fold3 makes an ideal surface for the S pen.
You can expect the most cutting-edge hardware to power the Z Fold3, naturally. The upcoming foldable is also rumored to be 20% cheaper. We'll have more details when it gets added to the Samsung price list on August 11.