Now that the rollout of the flagship Galaxy S series has concluded, Samsung is working on the next flagship line for the year. The upcoming Samsung Galaxy Z Fold 4 and Galaxy Z Flip 4 are expected to debut sometime in fall 2022. But long before the official release, the marketing images for the Z Fold 4 have leaked online.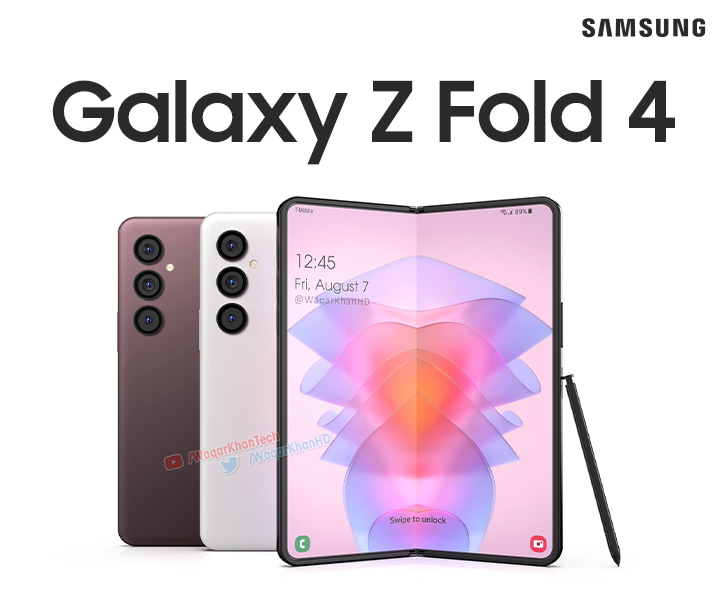 Courtesy of the source Waqar Khan, we get our first look at six mockups of the Samsung Galaxy Z Fold. Samsung hasn't revised the form factor of the Galaxy Z Fold 4, and it's almost identical to the Z Fold 3. The only substantial redesign is the camera layout which ditches the unsightly bump for a clean, minimalist cluster. Much like the camera design, you'll find on the latest Galaxy S22 Ultra 5G.
The cover screen still has the oddly tall and narrow aspect ratio carried over from last year's Galaxy Z Fold model. It's a 7.2" screen with a hole-punch carved on top. Unfold the Galaxy Z Fold 4 to meet its 7.6" flexible display.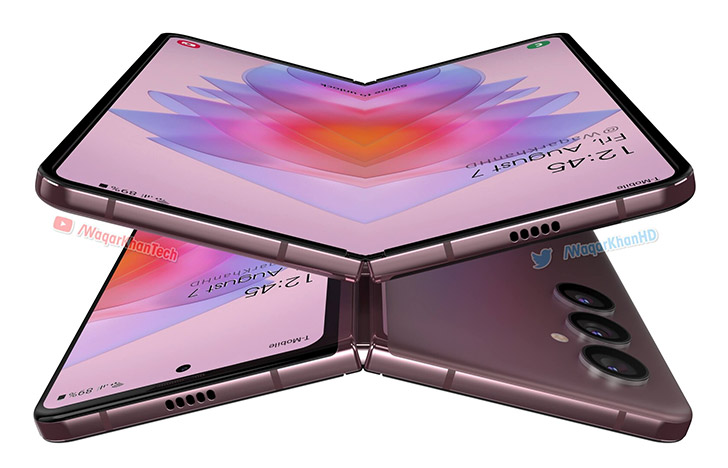 A perfectly even bezel surrounds it without an intrusive notch or dot at a premium Samsung price point. Evidently, the front camera is below the screen. The Z Fold 4 comes in silver, burgundy, and black colors.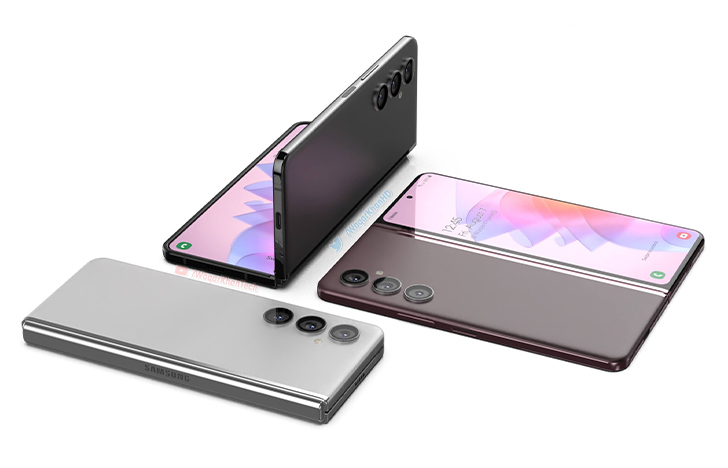 Similar to the Galaxy S22 Ultra, Samsung also offers integrated support for the iconic S Pen with the Galaxy Z Fold 4. Including the slot for the S Pen, the Z Fold 4 frame also features a side-facing thumbprint reader and dual stereo speakers.
No previews for the Galaxy Z Flip 4 are available. But reportedly, this clamshell smartphone rocks a 1.1" cover display. We find a 6.7" screen when it's flipped open.