Following a seemingly endless string of product leaks, rumors, and certifications, the OnePlus 10 series was officially teased this week. OnePlus has even published a microsite for the series on their website, featuring early previews and design teasers. And the specs for the Pro model were listed on a certification database.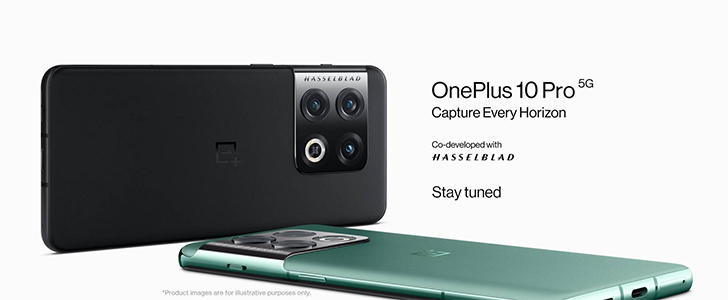 The OnePlus 10 phones, the OnePlus 10, and the OnePlus 10 Pro will debut on January 11 in China. The teasers on the OnePlus landing page showcase the OnePlus 10 Pro in two editions, mint and black. The design perfectly aligns with the many leaks that preceded the official promo campaign.
We're looking at a camera island that seamlessly blends and melts into the frame, giving it a one-piece chassis. It stretches over halfway across the phone, housing a cluster of three lenses and a flash. Once again, the 'Hasselblad' branding etched into the housing flaunts the camera partnership with the high-end optics firm. The rest of the backplate is clean and matte finished.

Since the launch is right around the corner, OnePlus is finalizing product certifications in China. Most recently, the OnePlus 10 Pro was featured on the Chinese regulatory database of TENNA. It contains some detailed specs for the phone.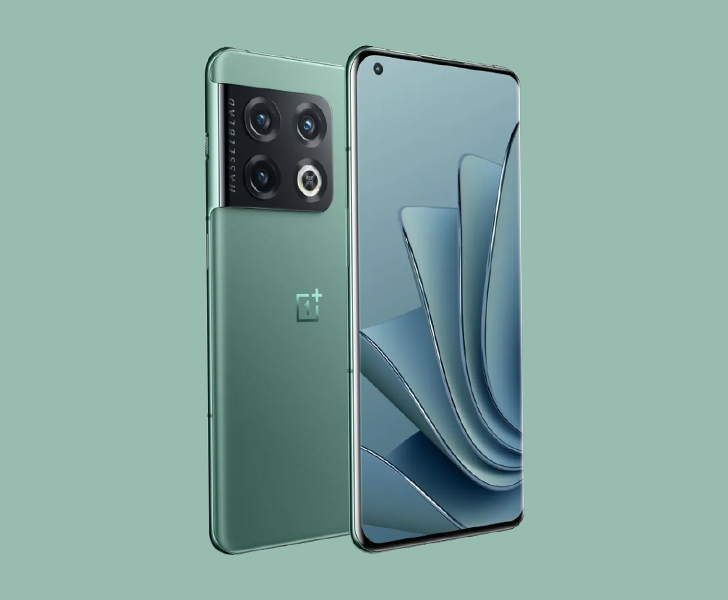 To no one's surprise, the OnePlus 10 Pro rocks the Qualcomm Snapdragon 8 Gen 1 — their latest and most powerful chip at a flagship OnePlus mobile price. You get up to 12GB of ultra-fast memory and 256GB of internal flash storage. At 5000 mAh, the battery size has grown by 500 mAh from the last-gen. Plus, the manufacturer is bumping up the wired charging speeds to 80W. So expect a dramatic improvement in battery performance from this year's OnePlus flagship. 50W wireless charging support is also available.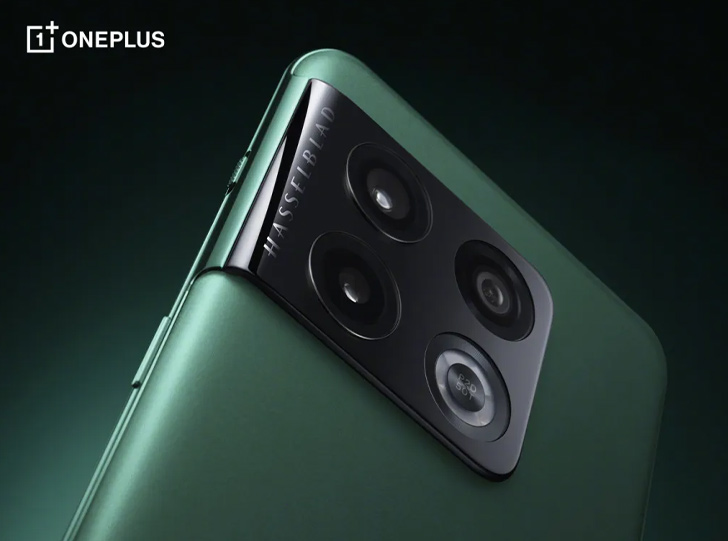 We're reportedly looking at a 6.7" 2K OLED screen (presumably LPTO tech) that dynamically refreshes at 120Hz. It curves along the edges and houses its 32 MP camera inside a hole punch.
The frame measures 8.55mm in-depth, and the whole body weighs 200.5 g. The rear camera is made of 48MP wide, 50MP ultra-wide, and 8MP 3x telephoto lenses.