Now that the Samsung Galaxy S20 release is over, Samsung is moving to its next big flagship series for 2020 – the alleged Galaxy Note 20. The first wave of rumors surrounding the sequel to last year's Galaxy Note 10 has started pouring in, giving us a partial preview of the Samsung new model.

Here's a fun one. This is a mold for an inlay for the official Samsung Galaxy Note 11 (Plus) LED View Cover. (Ignore the markings and the aspect ratio could be a little off, too). pic.twitter.com/kAZEFmTXhB

— Roland Quandt (@rquandt) March 31, 2020
A set of live photographs published by Roland Quandt show the alleged mould of the protective case for the upcoming Samsung Galaxy Note 20. The source lists the phone as Galaxy Note 11, but more to the point, you can spot two different inlays – the second one being an LED View Cover.
The LED View Cover is an official Samsung phones accessory that covers the display and lights up to show notifications and time.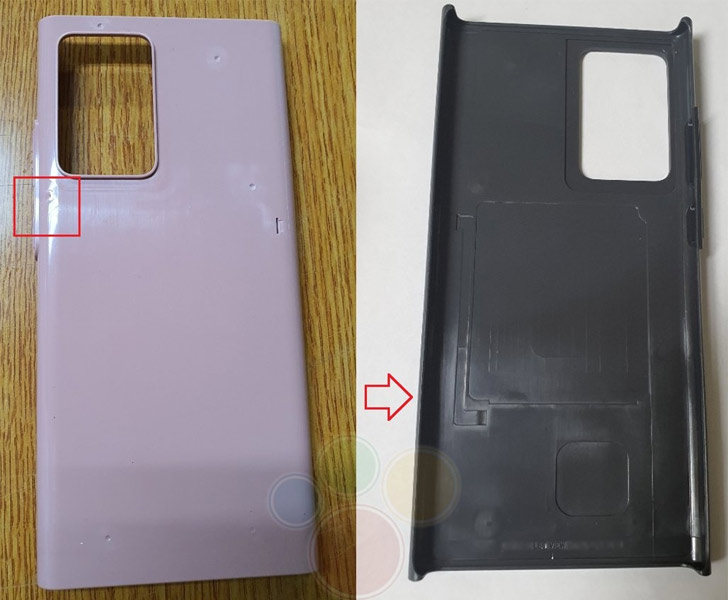 Another feature worth mentioning in the Samsung latest model is the cutout for the camera bump in the top-left corner of the mould. It's rectangular and lengthened, not unlike the design you see on the still-recent Galaxy S20 Ultra. If you go by the previous releases, it makes sense that the Galaxy Note 20 series will share its monikers with the Galaxy S20 lineup, in addition to the design. With that in mind, the leak you're looking at likely hints at what the Galaxy Note 20 Ultra might look like.
XDA Developers has previously reported that the Galaxy Note 20 (bearing the codename 'Canvas') will be powered by a Snapdragon 865 chipset, based on a source code that Samsung published.
The popular phone leaker @UniverseIce claims that Note 20 will feature a more 'fine-tuned' version of the 120Hz display that the Galaxy S20 sported. Since the latter only supports the extreme refresh rate only at FHD+ resolution, and it's a battery hog, even in that state. Given that, Samsung might have focused on optimizing both those areas. Note that the Galaxy S20 series has yet to hit store shelves, and the Note 20 is still in the works and won't be introduced until Q3 of 2020.