The never-ending series of leaks surrounding the much-awaited Note 20 series goes on as a new development gives us yet another preview of the Galaxy Note 20. Published by the renowned phone leaker, Evan Blass, the new render images and video show a 360° view of the phone. The Series is due on August 5 at a flagship Samsung price point.
The front-facing panel of the new Samsung Galaxy Note 20 is much familiar, so let's start there. You're looking a flat-screen, bound inside minimal bezels all around. The corners are boxy, and the side bezels narrower than ever.
Samsung has once punched the screen in the middle — symmetric and iconic. While the volume rockers and the power button mount the right side of the frame.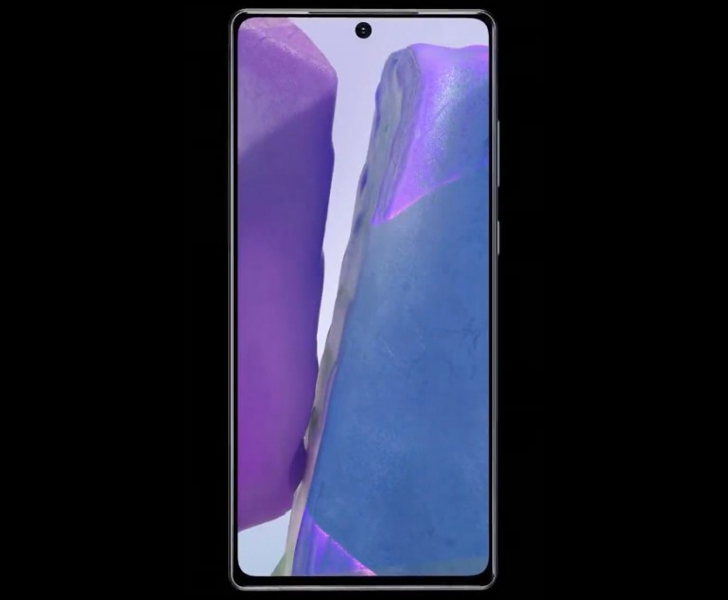 The rear shell is where things get interesting. Samsung has adopted a three-camera array, residing on a rectangular island. It's just as oversized as the Note 20 Ultra (perhaps even more so) but presents an aesthetic, more balanced look. The cameras are round and stacked on top of each, occupying the right column.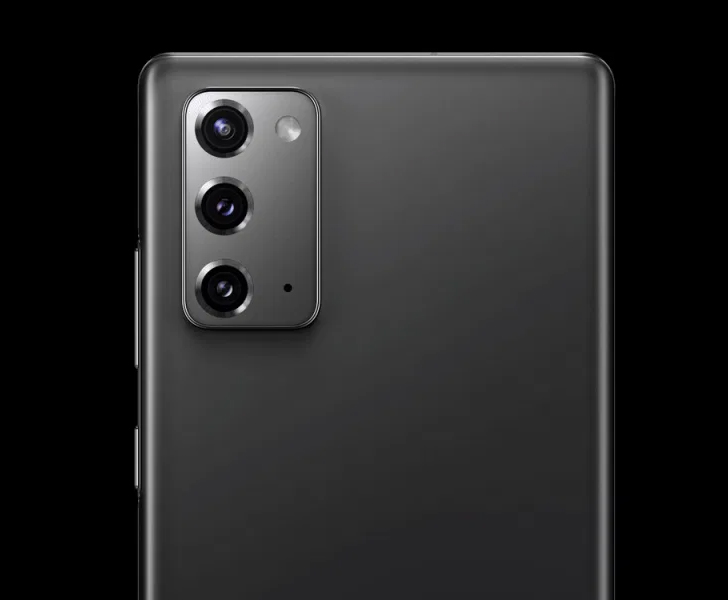 Aside from the very noticeable camera bump, the rear-facing panel is uniform, polished, and (yet again) boxy. There are a certain glint and highlight to the edges, but based on the 360-degree render, it has a matte finish in an almost black shade.
It's distinct from its 'Ultra' counterpart, not just in the missing laser autofocus module, but also in the finish. The Note 20 Ultra, as seen in renders that Samsung leaked, is glossy and wearing a gorgeous 'Mystic Bronze' paint coat. The two flagship models are scheduled for release on August 5 and will hit store shelves on August 21.