In a press release, Samsung announced that it is bringing 5G to its entire budget-friendly Galaxy A-series. It started with the Galaxy A42 5G. The Samsung A12 5G leaked only last week. And the same source has now published the unofficial product mockups for the Galaxy A32 5G.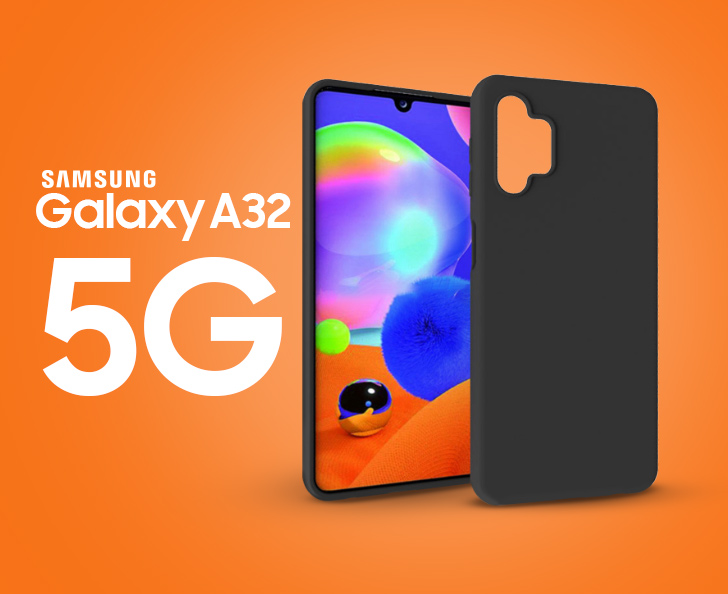 The Samsung Galaxy A32 5G falls into the mid-range bracket, where it'll compete with the endless flood of cheap 5G phones from Chinese manufacturers. Samsung hasn't even announced the two phones yet, much less share the launch timelines for the Galaxy A32 5G or A12 5G. But, either way, their next 5G-powered budget phone is coming soon.
Two sets of renders, roughly based on the molds that third-party case manufacturers get, have surfaced online. They reveal an entirely redesigned back and a notched screen.

Samsung finally veered off from the boxy camera island design from the Samsung Galaxy A31 successor and replaced it with three compact, individual camera housings. Think of the LG Velvet with three identical-sized cameras. This one of the better-looking budget phones the company has made this year. But it's also possible that these renders don't feature the final Galaxy A32 5G design (the dimensions, for instance, look out of place.)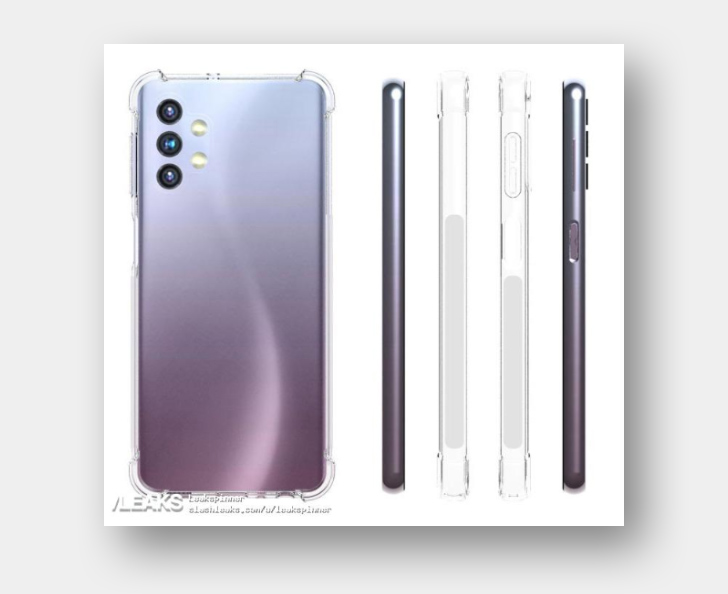 At any rate, you're looking at two LED units on Galaxy A32 next to the cameras. We find a USB-C port and a 3.5mm headphone jack on the bottom. Plus, a reliable side-facing thumbprint reader.
The first Samsung Galaxy A32 5G leak was picked up by GalaxyClub, a European publication. The report also noted that the A32 has three cameras: a 48MP primary camera, joined by a 5MP depth lens, and an unnamed third camera. Contrast it against the Galaxy A31 and its quad-camera array, and the mystery lens could be an 8MP ultra-wide sensor.