The Realme 9 Pro series, featuring the Realme 9 Pro and Realme 9 Pro+, isn't dropping until mid-February. And it has already been featured in a few piecemeal leaks. But the two phones were recently unboxed in a first impressions video, uncovering their details.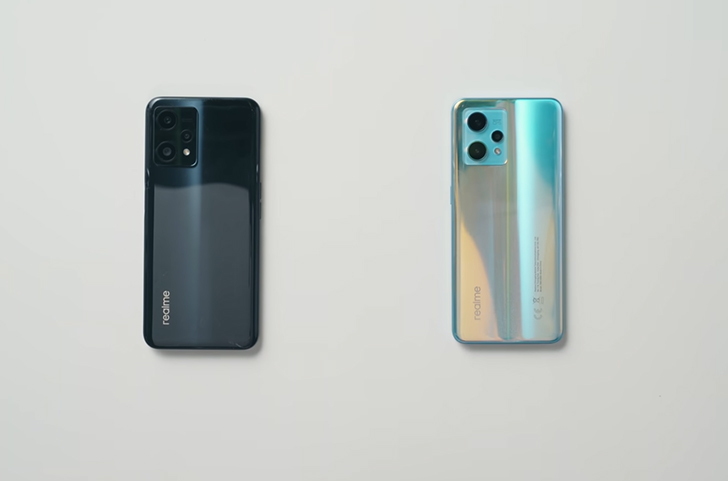 Courtesy of the YouTube channel 'The Box,' we're given a Realme 9 Pro and Pro+ tour. The video opens with the unboxing of the Realme 9 Pro+ (seen in the glossy cyan color.) The blue shifts hues when it catches the light at different angles. Our host then showed us the 60W charging brick included in the retail box. Note, however, that the phone only supports 33W max power.
Next, we move to the Realme 9 Pro, which rocks the mirror-polished black. Side-by-side, the Pro+ has smaller, more compact dimensions than the regular Pro. It's also lighter in hand. But both feature an identical layout and design.

The two phones use 1080P OLED panels. On paper, the Realme 9 Pro has the better display specs — a faster 120Hz refresh rate. But when contrasted with the Realme new Plus model, the latter is sharper, brighter, and more vivid. The fingerprint scanner hidden under the display doubles as a heart rate monitor (WhatMobile recently covered it.)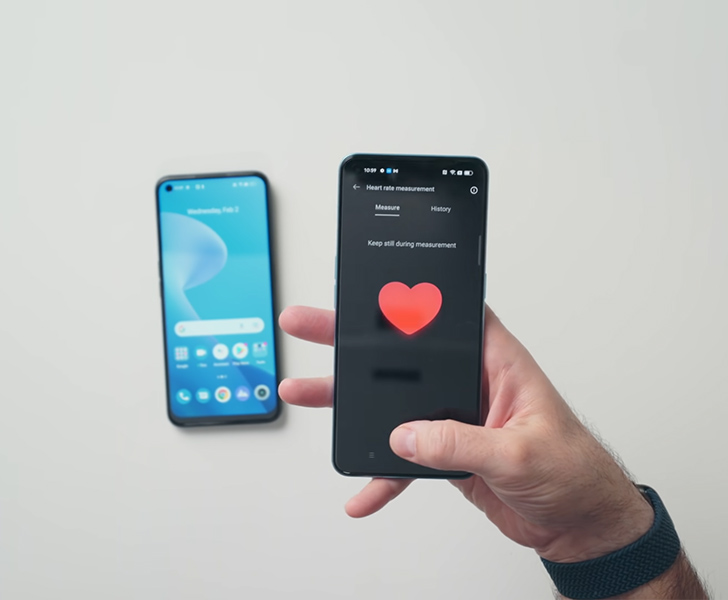 The Box further notes that the haptic feedback on the Pro falls behind the Pro+. Also, the UI is smoother on the Pro+. Not to mention the dual stereo speakers on the Realme 9 Pro+, compared to the mono-firing setup on the Pro.
Both phones use 8MP ultra-wide and 2MP portrait shooters. However, the Pro+ has a newer 50MP primary Sony sensor while the Realme 9 Pro adopts an older 64MP camera. We'll learn more when the two phones debut on February 16.