DXOMARK recently reviewed Huawei P40 Pro's camera, which ranked on the top of the publication's scores, with 128 points. Honor borrowed this camera setup for its Honor 30 Pro+. It was introduced earlier today, and apparently DXOMARK had already tested the phone and awarded it a score of 128 points and the second spot on their rankings.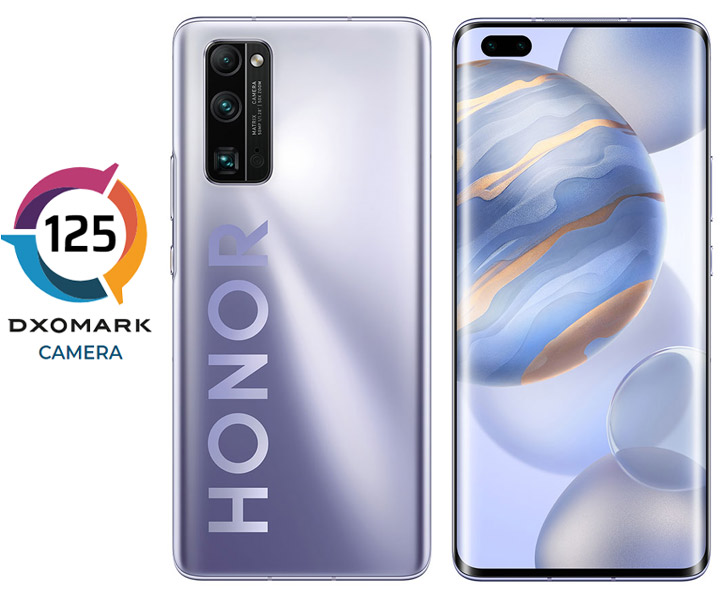 It's no surprise to see another Huawei device make it to the top of DXOMARK's list – as five Honor and Huawei phones already populate their top 10 list. As for the Honor 30 Pro+; it managed 136 points in still-photography tests and 104 for videography, bringing the average to 125 – that's only 3 points lower than that of P40 Pro.
The Honor 30 Pro Plus has a quad-camera that features a 50MP primary sensor, but unlike the P40 Pro, it doesn't offer support for OIS but will bear a lesser Huawei Price tag. It's combined with an 8MP periscope module and a 16MP ultra-wide lens. It doesn't debut with a ToF sensor or a dedicated color sensor. Instead, the Honor 30 Pro+ relies on AI algorithms to produce detailed shots with lesser noise.

Combined with the primary shooter, the tele-camera can deliver up to 5x zoom. But DXOMARK informs that you can spot intrusive artifacts at mid-range or higher zoom settings.
The camera shows excellent exposure and dynamic range, but it's not as good as that of P40 Pro since a few indoor shots were underexposed. The color rendering can't capture the yellow tones accurately, especially in low-light. There's also a pinkish tint in the white balance in both outdoor and indoor conditions. With portrait shots, however, the skin tones are captured with near-perfect saturation.
The phone also delivers impeccable performance across the board in most video test sub-categories. The ensemble can shoot 4K at 30fps with reasonable noise control, especially in well-lit scenes.
At any rate, the Honor 30 Pro+ and P40 Pro camera differences are mostly negligible, which isn't unexpected since the phones share most of their camera attributes.