After the release of the Galaxy S22 Ultra, Samsung's next big thing is the Galaxy Z Fold 4. The device that everyone has been waiting for since it was first unveiled a couple of years ago. The design of the phone has recently been leaked by a trustworthy source.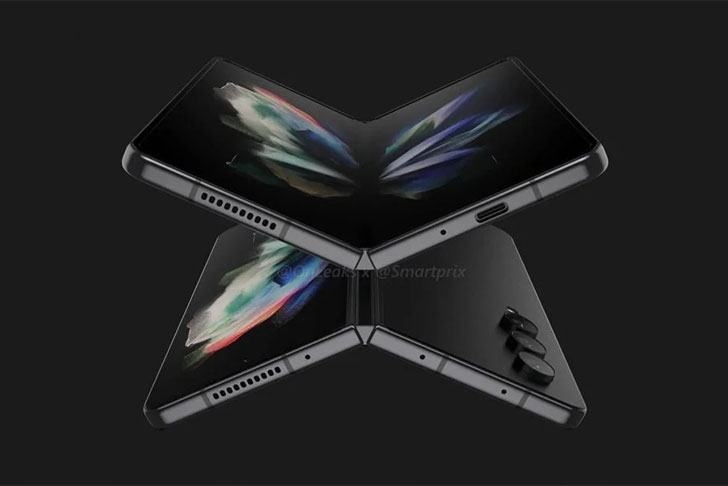 Yesterday, we got our first look at the Samsung Galaxy Z Fold 4 courtesy of Steve Hemmerstoffer of @OnLeaks. Mr. Hemmerstoffer in partnership with Smartprix, published unofficial product mockups that belong to the Fold 4. Steve Hemmerstoffer, a tipster, has partnered with Smartprix to provide the renders of the Galaxy Z Fold 4. The published images reveal the design in Detail.
The design looks completely inspired by the Galaxy S22 Ultra's Curves, as per the showcased images. To make it clear, The Fourth generation Premium Folding handset does not inherit the S22's boxy shape but just the Curved corners.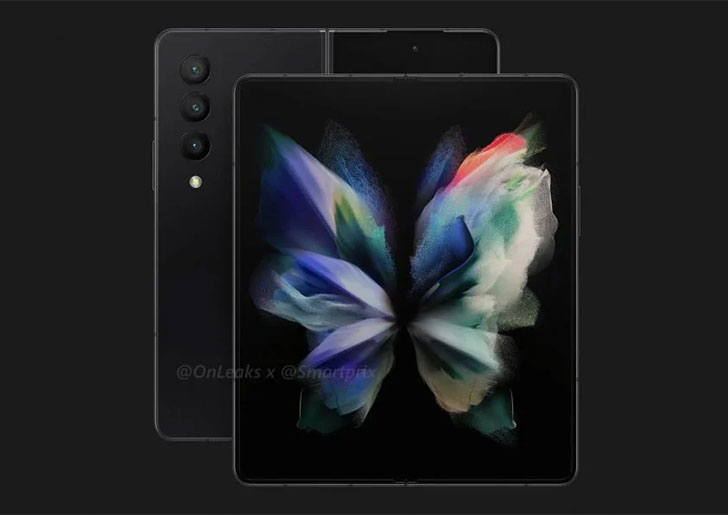 Like the Fold 3, The Galaxy Fold 4 is also shown to be missing the S pen stylus but it is said to copy the Triple camera configuration of the Galaxy S22 ultra.
According to the source, the new Samsung Fold mobile will feature a 6.2" cover-mounted display on the outside and a massive 7.6-inch main display. The smartphone will measure 158.2 x 128.1 x 6.4 mm when it's unfolded and 155 x 130 x 7.1 mm when closed. The main display of the device was previously leaked to feature an aspect ratio of 6:5, while the cover display is supposed to have a 23:9 aspect ratio.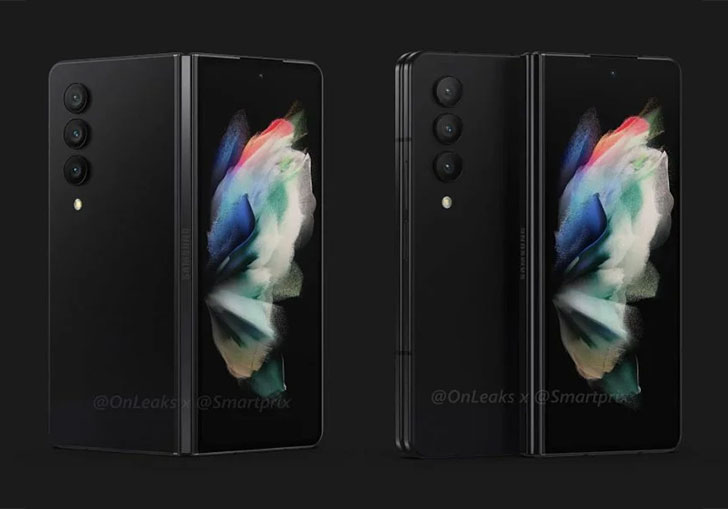 Earlier reports claimed that the Z Fold 4 will come with a superior 10MP telephoto selfie shooter that can Zoom up to 3X. Regardless, it is now said to contain the same 10MP front camera as seen in the predecessor.
Galaxy Z Fold 4 is speculated to have the Qualcomm Snapdragon 8 Gen 1 Plus at its heart — a newly announced 5G chip built on a 4nm node. It is said to be hooked up to a 4,400mAh battery that charges at 25W. Up to 12 GB of RAM is expected to round off this setup.