Samsung's next big flagship for 2020, the Galaxy Note 20, hasn't even been officially announced yet, but the rumor mill is already giving us the beginnings of next year's Samsung Galaxy S21 – or more accurately, its front camera details.

As previously reported, Samsung will be experimenting with an under-the-display selfie camera module for the Galaxy S21. But a Korean source now speculates the details for this alleged next-gen camera. The first feature of interest is that the S21 series Samsung Phones might use a larger-than-average sensor for the module.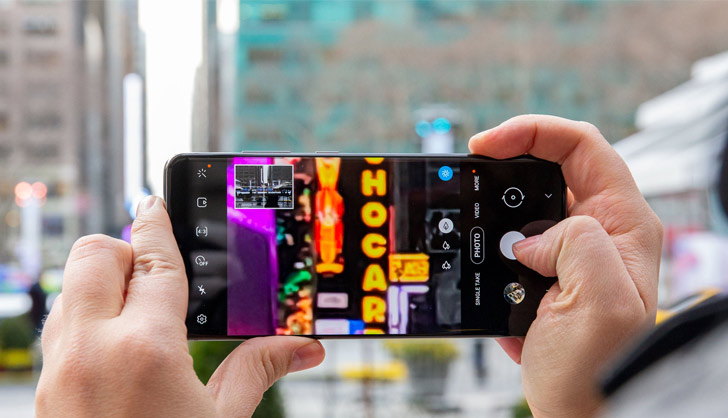 The size of the sensor is claimed to be 1/2" – larger than that of Galaxy S20+ and S20 Ultra. By comparison, the Galaxy S20 Ultra has a 1/2.2 sensor, and the S20+ has a 1/3.2" module.
If this prediction doesn't pan out, the camera could be a slightly smaller 1/2.55" augmented with Optical Image Stabilization. Note that this wouldn't make the Galaxy S21 the first smartphone to feature this tech in the front camera. HTC and Sony have introduced front OIS in their respective products a few generations back. At any rate, the Galaxy S21 would still be the first Samsung phone to have a front-facing OIS system.

The Korean source has tested the two prototypes with the camera specifications mentioned above. The 1/2 sensor could be a 48MP unit, while the OIS-supporting 1/2.55 is speculated to be a 12MP module. The firm further details that this innovative camera ensemble might make it to sub-flagship phones, say, the higher-end members of the Galaxy A-series.