The internet denizens have leaked every aspect of the Galaxy S21 Fan Edition before its January launch. The reports are not only thorough but also corroborated by multiple sources. Since there is little to no surprise left to the release, even Samsung isn't hesitant to publish the phone's official support page (with images.)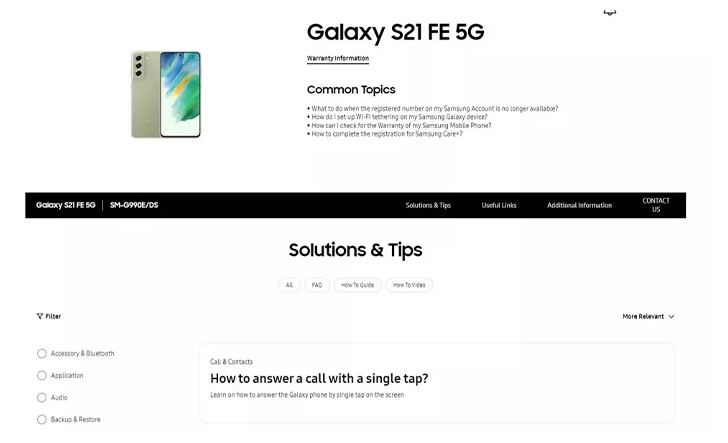 The support sections for Samsung phones often go live before the actual launch. But they're dummy pages containing only the phone's model number. The company's UAE arm posted the official support listing on their website, featuring press images and accessories for the Samsung Galaxy S21 FE 5G
The support page showcases the Galaxy S21 FE 5G in mint color. The camera plate blends into the casing instead of sticking out with a gold accent. Plus, the screen has a narrow and even bezel all around it. Samsung has punched a hole through the display to house the front camera.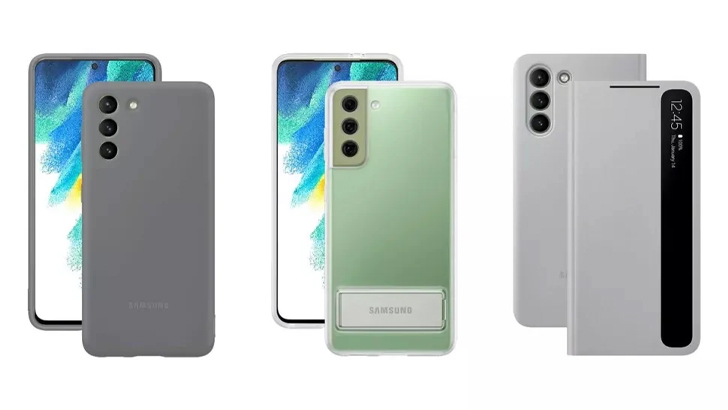 Three official protective cases from the Samsung 5G latest model were also featured on the brand's UAE website. You can pick from clear view, silicone, and flip cases. The Galaxy S21 FE also comes in lavender and white colors, per these mockups.
The Qualcomm Snapdragon 888/Exynos 2100, a 4380 mAh battery, and OneUI 3 power the Galaxy S21 FE. The display is a 1080P, 120Hz AMOLED panel. And the camera is made of wide-angle, ultra-wide-angle, and portrait lenses. The phone has already been delayed several times this year. And even if it is announced in January, the stocks will be limited for some time.