The ongoing industry trend of budget-oriented 5G phones continues as Samsung introduces its most affordable 5G smartphone yet — the Samsung Galaxy A42 5G. If our readers would recall, the phone had already leaked, but we weren't expecting the phone to make its debut this year because Samsung had presumably closed out the A-series for the season.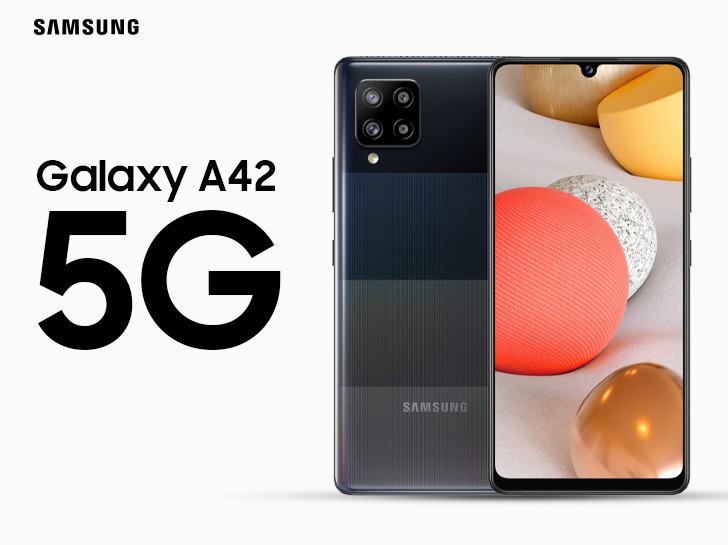 The Galaxy A42 5G is the first entry in Samsung's next generation of Galaxy A family — which speculation suggests would feature 5G across the board but for now, the A42 is claimed to be the cheapest 5G yet.
The A42 comes earlier than its yearly release calendar but the brand only gives us a taste of what to expect with a handful of previews and a few core specifications, keeping the pricing and more details slated for the big launch towards the end of this year. At any rate, it should be cheaper than the 5G variants of the Samsung Galaxy A51 and A71.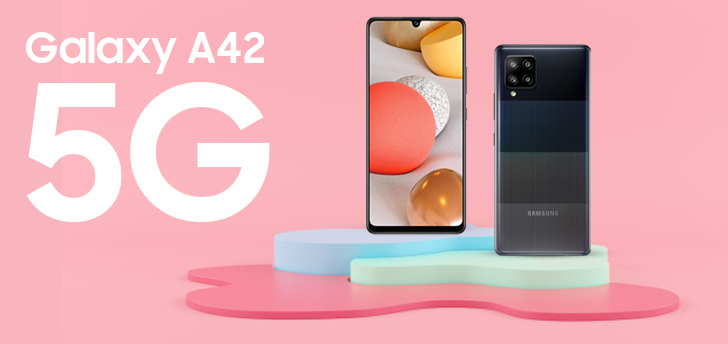 Let's get the build-out of the way first. The back and camera plate has been slightly redesigned. Instead of the L-style layout inside a lengthened bump, Samsung is adopting the 'squarish housing and four cameras in a matrix' design that has been cropping up with more and more budget devices lately. For now, the Samsung Galaxy A42 could rank at the top of the Samsung price list as far as the cheapest 5G handsets are concerned.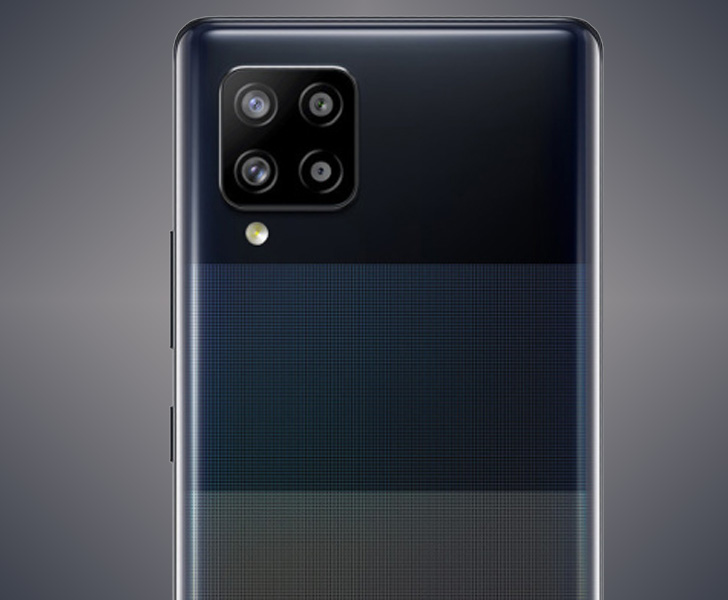 The finish of the upcoming Galaxy A42 is 'plasticky', has a dotted pattern, rounded off by a gradient, multi-toned paint job. However, the display design is more or less the same — narrow bezels all around and a drop notch stretching into the screen.
The panel is still SuperAMOLED but it has grown from 6.1" to 6.6". It's a high-res FHD+ with a hidden fingerprint scanner embedded inside. No other details are released to the public yet. But we speculate the Samsung A42 5G to compete against the likes of the OnePlus Nord or the Google Pixel 4a.