Samsung's most affordable 5G phone just quietly dropped in the U.S., following a series of product leaks and public certifications. Meet A13 5G, Successor to the last-gen Samsung Galaxy A12. It was announced via a press release. But its official web listing social media promos are still missing.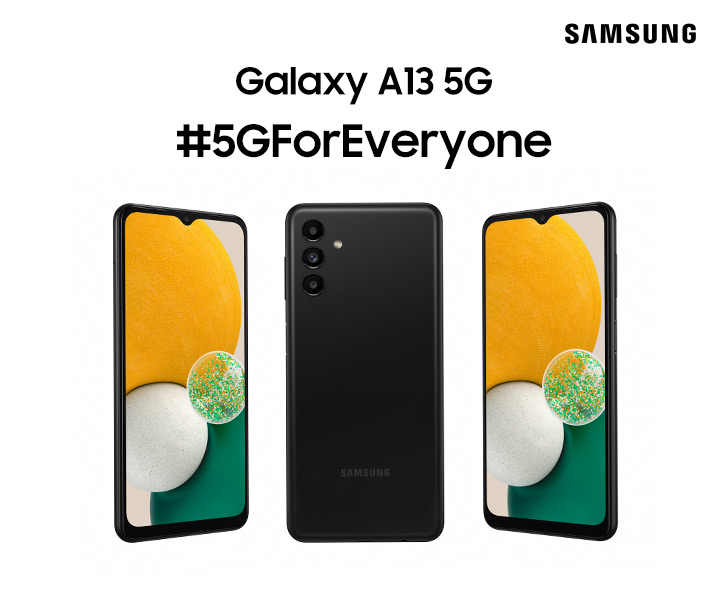 The Samsung Galaxy A13 5G rocks one of Samsung's best designs in recent memory. We're looking at a minimalist layout. The cameras stick out of the backplate instead of another ugly camera bump. The phone comes in at least one black finish (more colors should be revealed later.)
The screen peaks at an underwhelming 720P in resolution. It's a 6.5" LCD with a notch bleeding from the top. But the adaptive 90Hz refresh rate should make for a responsive UI and gaming experience.

Display resolution of the latest A-series Samsung mobile isn't the only corner that the phone maker cut to bring you 5G because the storage is also limited to 64GB. Although, the Galaxy A13 5G is expandable up to a terabyte. The RAM size isn't even specified in the press release.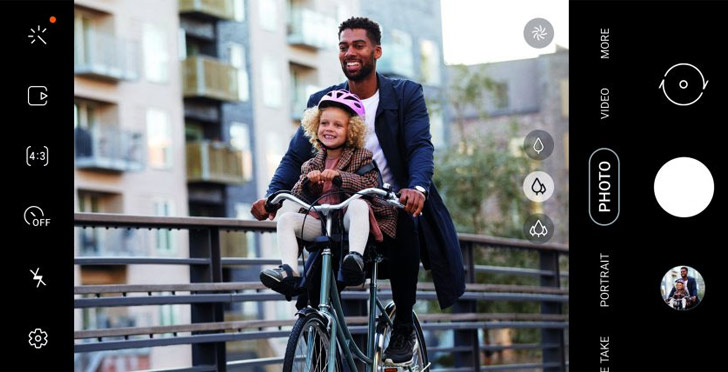 It all runs on a 5000 mAh battery and 15W supercharging. It's not the fastest charging standard in the market for this price, but Samsung's A-series is not known for offering the most competitive specs. At its heart, the Galaxy A13 5G has the power-efficient MediaTek Dimensity 700 — the entry-level 5G chip from MediaTek.
Lastly, the camera system is on par for a budget Android phone. The rear camera is an array of 50MP f/1.8 wide and two 2MP lenses. Embedded inside the notch is a 5MP front camera. NFC is enabled for select markets. The Galaxy A13 5G merges its fingerprint scanner with the side power key. It starts from $249.99 (~ Rs. 44,000.)