Earlier this year, Korean mega-brand Samsung dropped two budget-centric A-series smartphones, Galaxy A13|A23. After that, the rumor mill started gossiping about a 5G reboot of both devices. Although there was a 5G iteration of A13 out there, the A23 5G's whereabouts were still in question.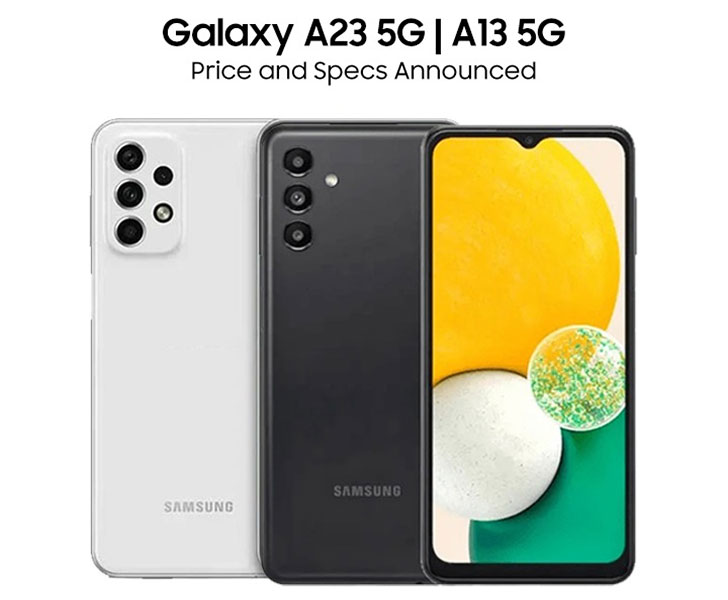 The official word from Samsung is that both Galaxy A13|A23 5G are launching in Taiwan next month. Samsung not only verified the launch but the full feature set of both devices as well. Here's an outline of Samsung's Official newsroom post.
Its Taiwanese launch will happen on September 16th, and it features upper mid-range hardware like a 5000 mAh battery with 25W charging support. A screen sized at 6.6-inch on top of an IPS LCD with Full HD+ resolution. A smooth refresh rate of 120Hz.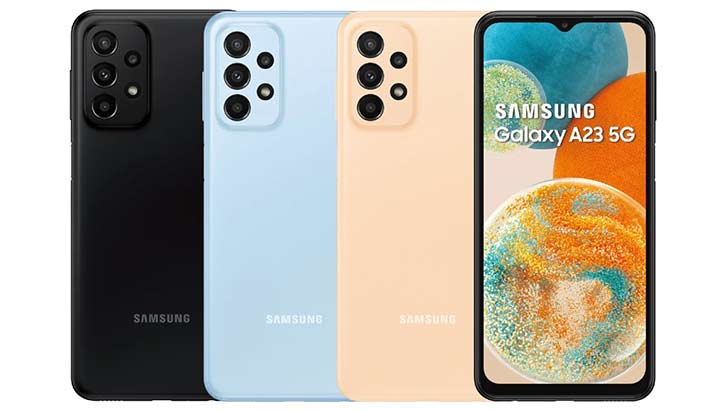 A Snapdragon 695 (5G) chipset is living at the heart of Galaxy A23 5G. It uses a quad-cam setup with a 50MP primary lens. An 8MP selfie shooter is residing inside the bleeding notch. There are two Storage RAM combos (6+128GB) — (4+64GB) and three color gradients, Blue, Peach, and Black colors you can choose.
The phone is already up for grabs in the US, but Samsung will stage the Taiwanese launch on September 1st. Some features seem undercut on A13 being the cheaper option. You are looking at a MediaTek Dimensity 700 SoC energized with a 5000 mAh battery and 15W charging. Its 4GB RAM will pair with 64GB and 128GB storage.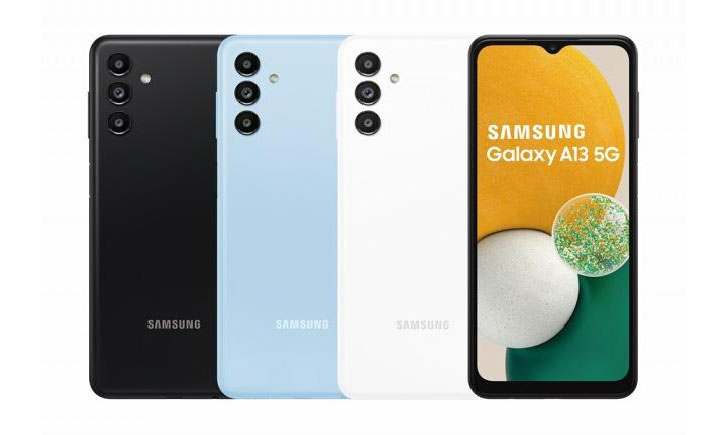 It also has a 50MP primary sensor, but it lies on a tri-cam layout. A 5MP selfie shooter notch bleeds into a 6.5-inch IPS 720p screen, and a cherry on top — is the 90Hz refresh rate. Security features include a side-facing fingerprint scanner and Face unlock.
Due to Pakistan's non-5G disposition, the chances of Galaxy A13|A23 5G landing here are slim. In any case, the 4G variants of Galaxy A13|A23 are still retailing in Pakistan if you are looking for the Samsung experience at a reasonable price.