The rollout of the second round of the Redmi Note 10 5G series hasn't concluded yet. But Xiaomi is already working on the next-generation Note. The Redmi Note 11 series is slated to come out in Q1 of 2022. However, the rumor mill has given us an early peek at the Redmi Note 11 Pro 5G.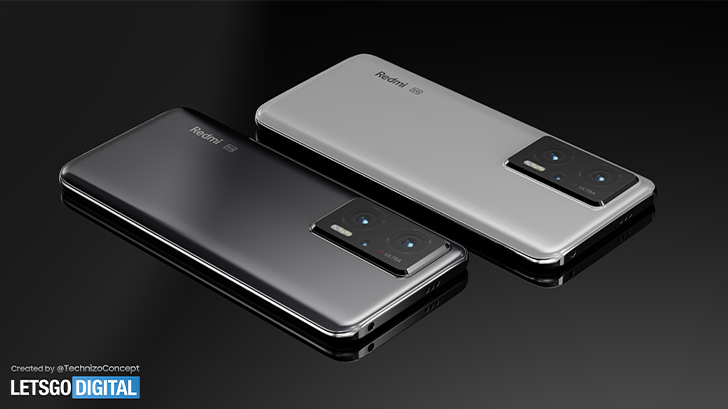 Courtesy of the European publication LetsGoDigital in partnership with Technizo Concept, the product mockups of the Xiaomi's Redmi Note 11 Pro surfaced online. The 3D renders offer a 360° preview. Note that these images represent early concepts and not the finalized design, which could be tweaked to a certain degree.
As seen in the video clip published on YouTube by the sources, the Note 11 Pro features a redesigned backplate. It's cleaner, more polished, and slightly angled. The shell is chamfered, and the frame has a chrome finish and houses dual surround speakers and a 3.5mm audio jack. The concepts show the phone in two classic but muted colors, white and black.

Following the design trends of the past couple of years, the Redmi Note 11 Pro would soon be added to the Xiaomi price list with a bully camera housing. It visibly sticks out and contains three lenses — two with wide apertures and the other with a narrow lens. Their specs aren't detailed, but rumor has it that the Redmi Note 11 Pro will debut with a Samsung-made 200MP sensor. The other two lenses would be ultrawide and portrait/macro, based on an educated guess.
Not much has changed in the way of the screen design. We're still looking at a centered hole-punched display with minimal bezels. Evidently, the phone will be powered by a 5G-enabled chip, but details surrounding internal specs are scarce right now.