Realme's promotional campaign for the upcoming Realme 8 series continues as the company teased the Realme 8 Pro camera features at their 'Camera Innovation 2021' event. The phone is set to launch with Samsung's HM2 sensor, not to mention improvements in software processing.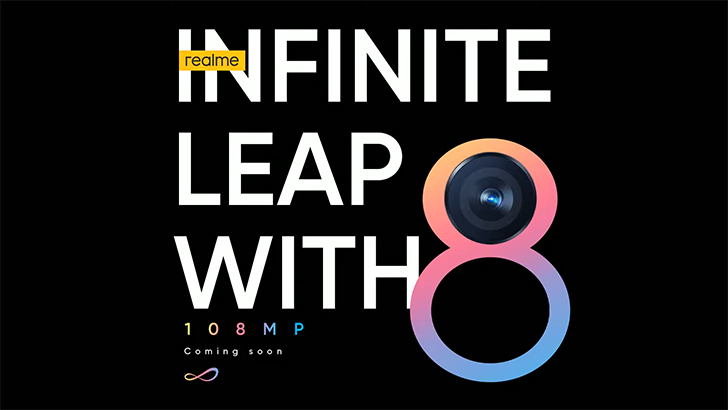 The HM2 is the highest-resolution sensor Samsung makes and now it features in Realme 8 Pro. The sensor's 108 million pixels, each 0.7μm in size, are packed in 1/1.52″ sized sensor. Note that despite its ultra-high resolution, the HM2 isn't the largest sensor from Samsung. That title belongs to the cutting-edge GN2 1/1.12".
In poor lighting, the ISOCELL HM2 combines nine 0.7μm pixels into a single 2.1μm superpixel, outputting well-exposed 12MP shots. The smartISO feature built into the 8 Pro's sensor intelligently tweaks the ISO settings to filter out noise, resulting in even more crisp images.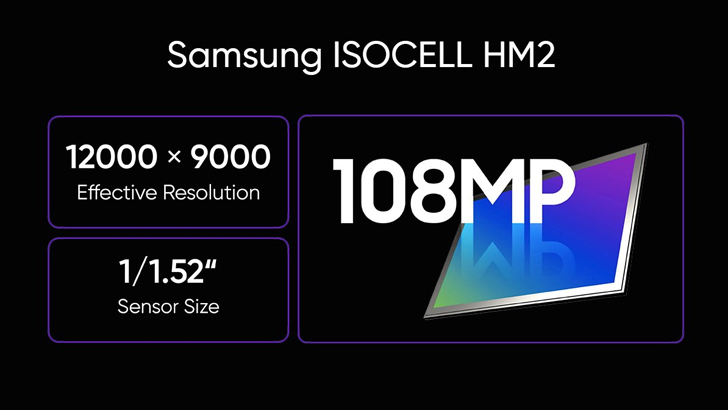 Realme 8 Pro also leverages the 108MP resolution for better digital zooming. The camera can pull several 12MP images from the scene and, through software magic, improves image clarity.
Speaking of software wizardry, Realme is also introducing new Starry and tilt-shift timelapse modes. The upcoming addition to the Realme price list captures a shallow depth of field, records the scene, and then plays it back at 10x the speed.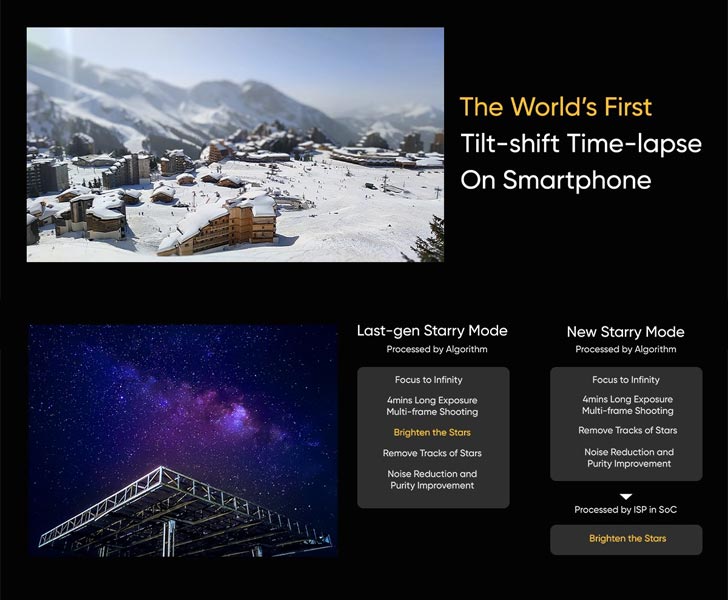 When in the Starry timelapse mode, Realme 8 Pro stacks 30 photos over four minutes and then compiles them into a 30FPS clip of the starry sky. Compared to the previous-gen Starry Mode this feature uses the ISP inside the phone's chip to enhance the stars.
Plus, the image processing also supports multiple portrait modes: neon portrait, dynamic bokeh portrait, and color splash. The Realme 8 series reportedly launches later this month.