The promo campaign for the Realme 8 series continues as a Realme executive tweeted a photo of the phone containing its key specifications. Realme 8 Pro's camera has previously been introduced at an official marketing event, but the Realme 8 specs were mostly unverified until now.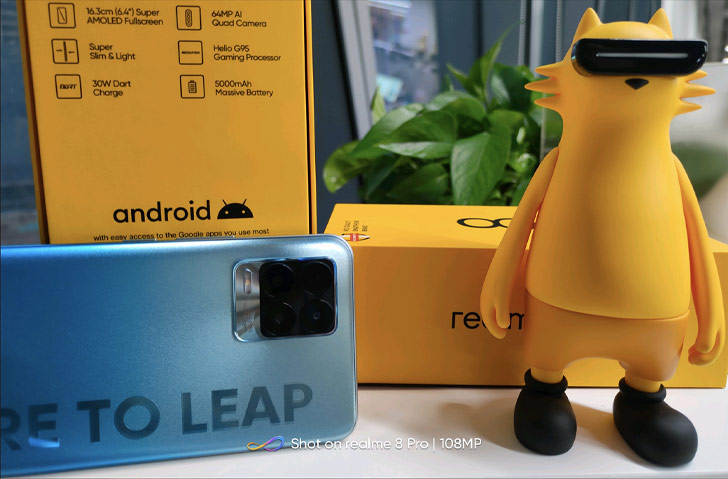 The tweet was posted by Madhav Sheth, the CEO of Realme. As seen in the photo, we're looking at Realme 8's shell and its retail box. The series will debut in India first and is also expected to hit the Pakistani markets soon.
In addition to the evenly-sized camera matrix, the signature 'Dare to Leap' branding is stamped across the phone's shell in bold lettering. This edition wears a grainy blue finish.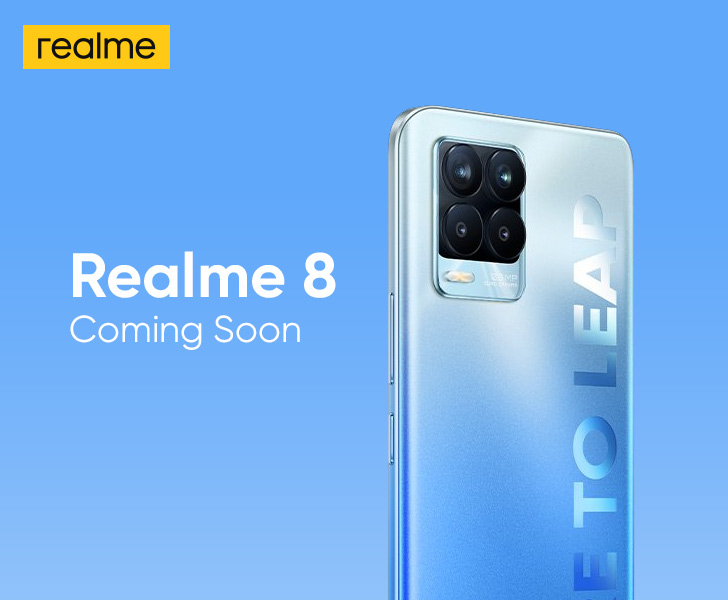 The Realme 8 series is coming right at the heels of the Xiaomi Redmi Note 10 — which is the first of its class to offer an OLED display — so Realme has upped the ante to match Xiaomi's promise. Realme 8 is also the first standard edition in the Realme number series to feature a 6.4" SuperAMOLED screen.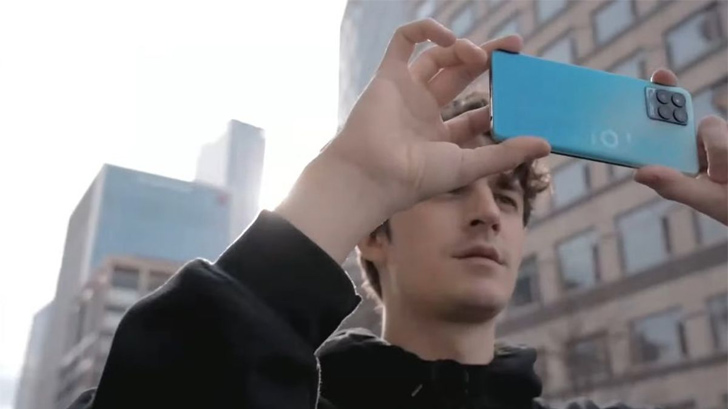 But the chipset, battery, and fast charging specs haven't changed from last year. The Realme new model 2021 is powered by the MediaTek Helio G95 (a high-end LTE chip from MediaTek's budget line) and a 5000 mAh battery. The device fast charges over the 30W DARTCharge technology.
The quad-camera is led by a 64MP sensor and includes a dual-LED flash. Based on an educated guess, the other three lenses in the array would be a wide-angle camera and a pair of low-res macro and depth sensors. You'll also note that the photo was shot on the Realme 8 Pro with its 108MP sensor, which gives us an early real-world preview of its camera system.