The original Reno phone was one of Oppo's most ambitious, innovative designs. The unique 'shark fin' pop-up camera, the uninterrupted display, and the minimalistic camera layout were testament to Oppo's fashion-forward philosophy. Unfortunately, subsequent Reno generations have stagnated. The Reno 5, 6, and 7 are all homogenous looking. But alleged product mockups of the upcoming Oppo Reno 8 finally reveal a redesign.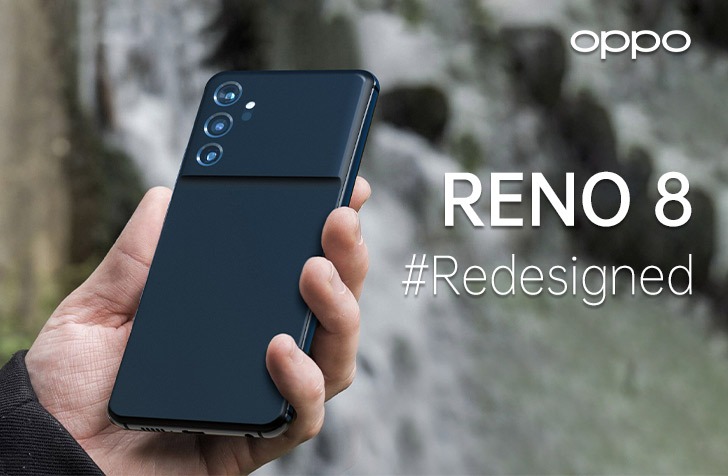 The Dutch website LetsGoDigital published three mockups based on an official patent application. The images showcase the alleged OPPO Reno 8 Pro (or the Reno 8 ) in three different finishes — holographic, silver-gray, and black.
But the most striking feature of the design is the camera island which now stretches across the phone's width. The bump melts seamlessly into the casing, giving it a one-piece design.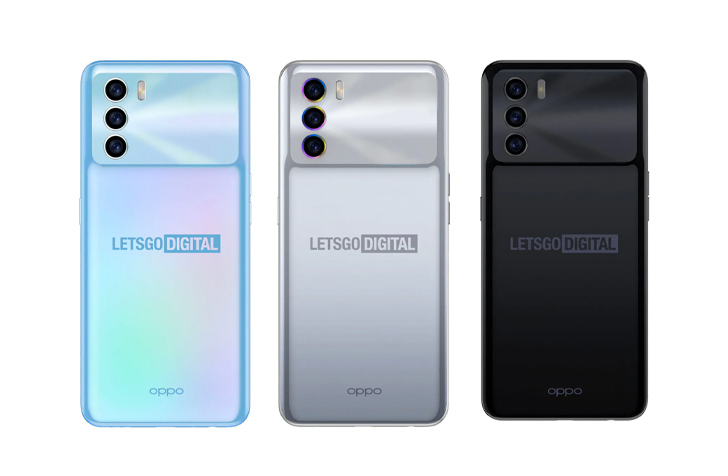 The three lenses on the Latest Oppo Reno mobile 2022 are stacked to the left of this housing, along with an LED flash. And the manufacturer's branding is stamped right in the middle.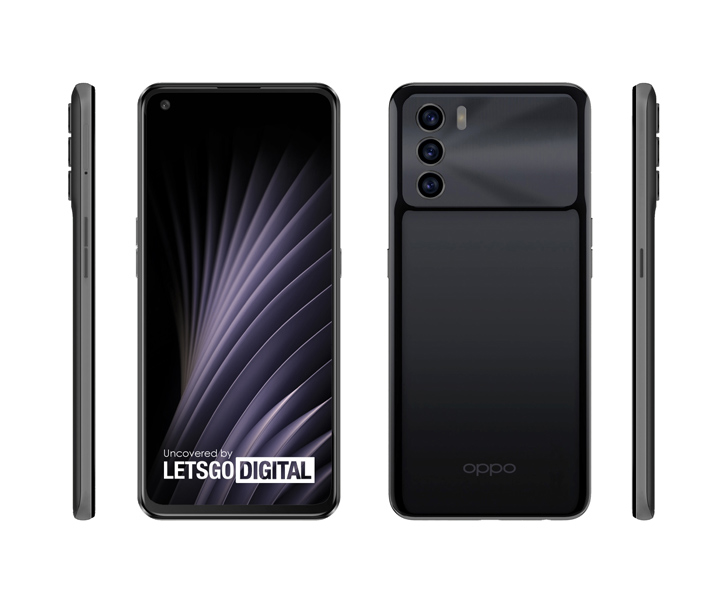 The images also give us a front preview of the phone. Once again, Oppo is adopting a hole-punch cut out to contain the front camera. The screen has a tall aspect ratio and plenty of bezels.
We can chalk this up to the unofficial nature of these renders. Since the Reno 7 Pro has a narrow, even, and symmetrical bezel around its display. Also, Oppo releases two Reno generations every year. Based on that biannual release calendar, the Reno 8 series should be dropping in the first two quarters of 2022.