Samsung's next Galaxy S series is coming next month. And now that we're closer to the S21 launch, more and more high-quality product mockups have started popping up. Earlier this week, the Samsung Galaxy S21 was featured in a set of leaked renders. And yesterday, the Galaxy S21+ appeared in similar CAD-based images.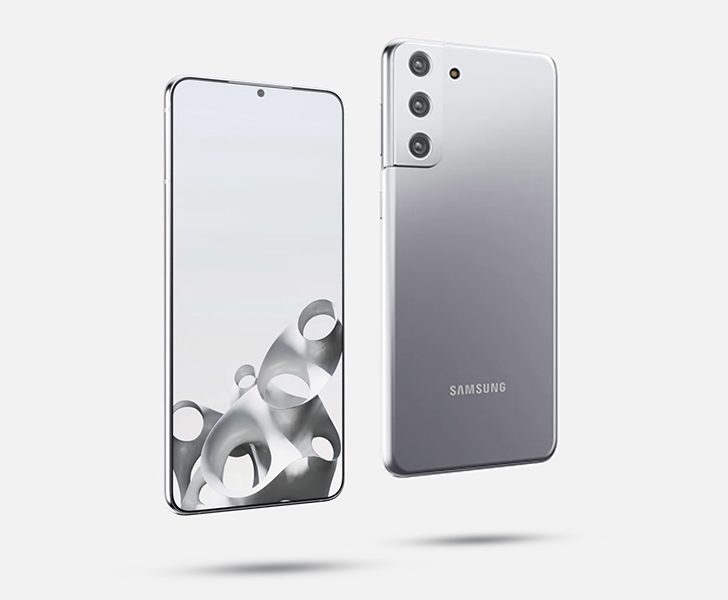 The renders were published by Pigtou — a phone leaker with a decent track record — in partnership with XLeaks7. The leak gives a 360° view of the Samsung Galaxy S21 Plus. And based on that, the S series is getting a visual overhaul.
Let's start with the most eye-catching aspect of this new design. Samsung has shaved the bezels around the display further, made the screen flat, and surrounded it in identical paper-thin bezels.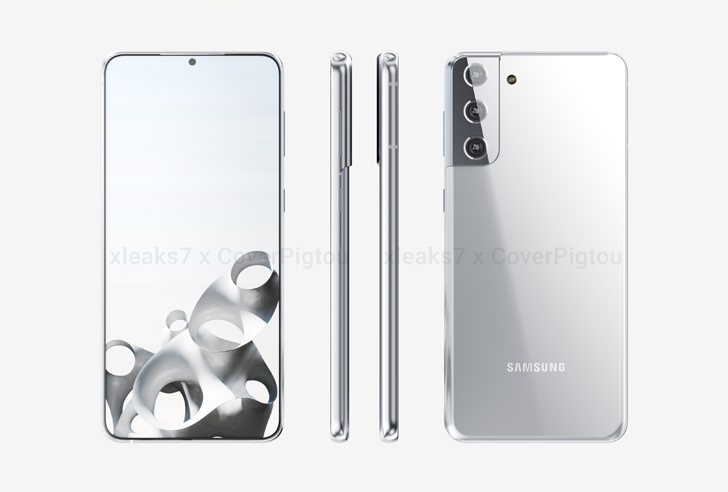 Even without the curving panel to give the illusion of more screen real-estate than there is, thanks to the barely visible top and bottom bezels on the Samsung new model 2020, the S21 series would have the highest screen-to-body ratios of any Galaxy flagship. Even the hole-punch, which is still resting in the center of the display, seems to have shrunken.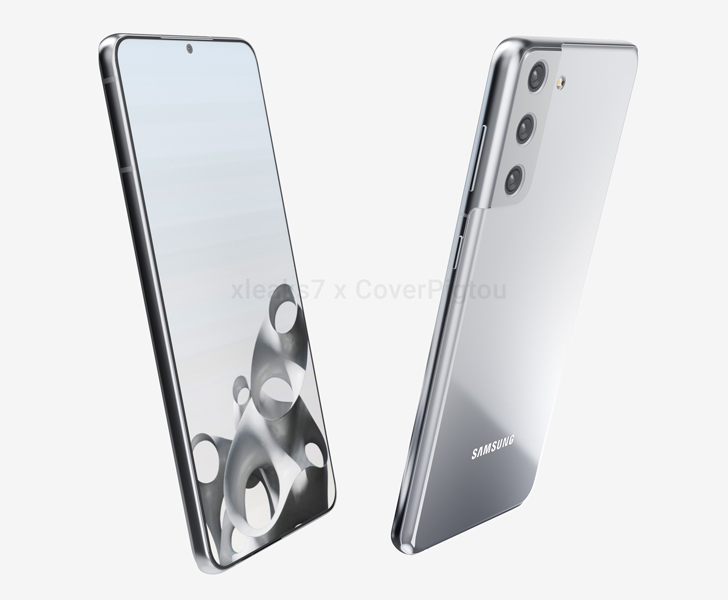 It's rumored to be a 6.8" AMOLED screen that produces a 1080P resolution at a responsive 120Hz refresh rate. Other than the color seen in the images that Samsung is calling Phantom Silver, the Samsung Galaxy S21+ will also come in Phantom Black and Phantom Violet editions.
Flip the Galaxy S21 Plus over to find the camera design we've seen in almost every leak surrounding the upcoming series. The S21+ has three cameras, bound inside chrome rings and embedded in a housing that blends into the frame. But, it appears less oversized in this CAD rendition. The edges are chamfered, and the corners rounded.
The cameras themselves haven't changed, however. You're still looking at a tried-and-true standard, wide-angle, and telephoto array, featuring two 12MP lenses and a dedicated 64MP unit for zooming. Depending on the region, the Samsung Galaxy S21 Plus will run on either the Snapdragon 888 or the Exynos 2100.