The Samsung Galaxy A51 has been one of South Korean's best-selling mid-range phones. It came out in December last year, so it's follow up model, the Galaxy A52, is already on its way. Voice, in collaboration with @OnLeaks, published the alleged renders of the upcoming device. Here's your first look at the Galaxy A52 before it goes official.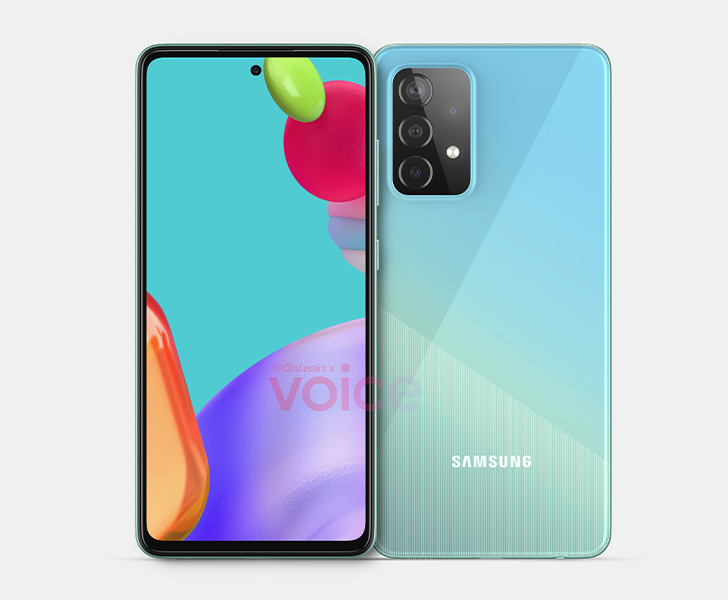 Samsung is playing it safe with the Samsung Galaxy A52 design, sticking to the aesthetic it introduced with the Galaxy A51. In fact, the camera layout is the only noticeable change made.
Where its predecessor featured an L-style design, the Galaxy A52 has three cameras stacked on top of each other, flanking the inconspicuous fourth sensor. The trio of lenses is accented with chrome rings, giving the camera a more balanced, geometric look. @OnLeaks notes that the primary camera is 64MP.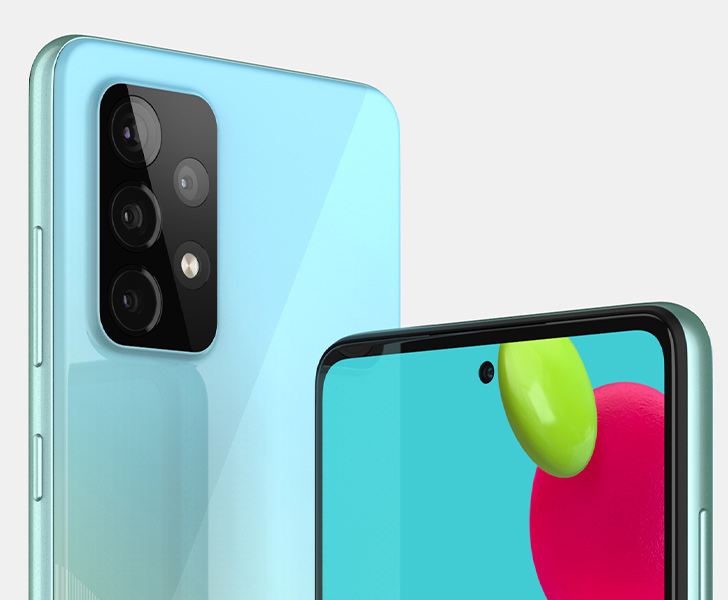 The frame of the Galaxy A52 is metal. And the back panel is made of plastic once again, presenting the recycled 'Prism Crush' finish. Even the cyan-to-green gradient is retained. The Samsung new model 2020 build is slightly longer and thinner this year — by one mm and 0.3mm to be exact. But even at 8.4mm, it's hardly the slimmest design you'd find in this bracket.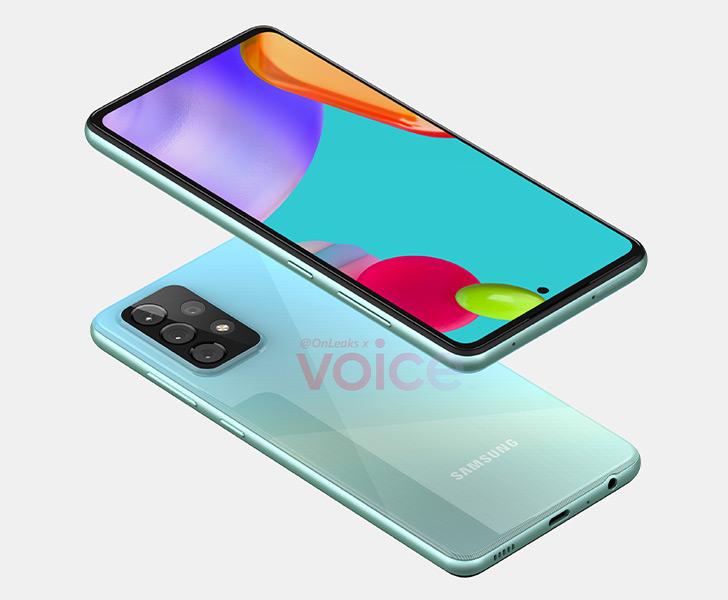 We flip the Samsung Galaxy A52 over to find the familiar centered O-hole staring back at us. It's poked in a 6.5" screen (presumably AMOLED). The bezels surrounding this display — although more uniform — seem to have grown. The fingerprint scanner remains hidden under the screen. Plus, you get a 3.5mm headphone jack.
No conclusive information is available on the chipset details yet. But speculation points to the Snapdragon 750G. It has 5G baked into it — a feature that Samsung has promised across the board in the new generation of Galaxy A devices. So unless you go for the cheaper 4G-only variant (around $340 or 55000 PKR), the new Galaxy A52 might set you back $499 (~ Rs. 79,999), reports the phone leaker.