Galaxy A14, Samsung's alleged cheapest 5G smartphone, seems prepped for deployment. Following major Cad-model leaks in the past few weeks, the phone has now had its first-ever press images leaked on the web. Fan-made renders were not far off. Here's everything you need to know.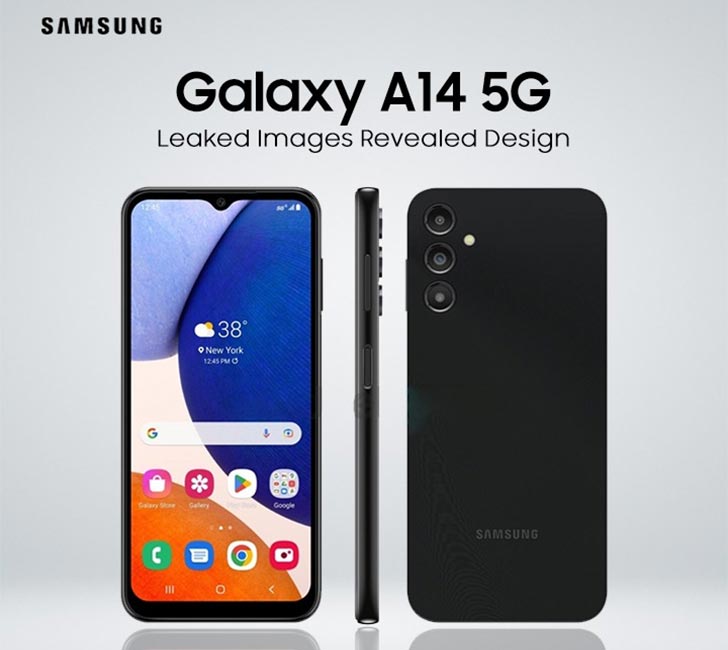 By all appearances, the newcomer looks radically similar to its parent Galaxy A13 5G. Chamfered edges, flat screen, rounded drop notch, and directly protruded lenses align with the predecessor, except for the missing 4th lens.
Evan Blass, the leaker, gave away Galaxy A14 5G's key specifications on a foreign tech channel. According to him, the phone's face has a 6.8-inch display slapped on with an FHD+ resolution, a dramatic jump compared to A13's 720p screen.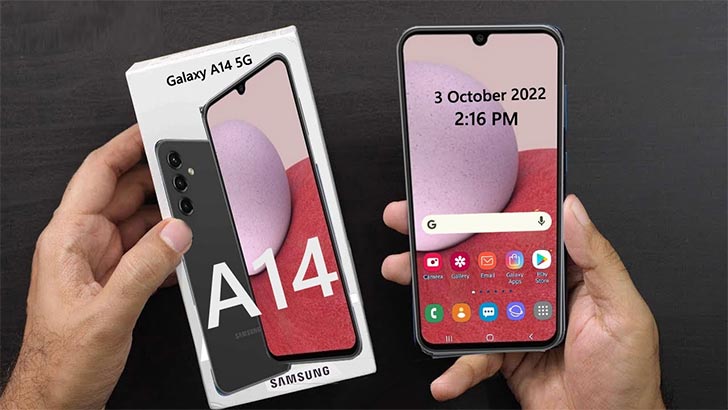 Based on new and old performance reports, an unannounced Exynos chip will power Samsung's latest phone model in some areas, while a Dimensity 700 chip will handle its performance in others. In both cases, the phone will boot up to a 5000mAh battery and an Android 13-based operating system.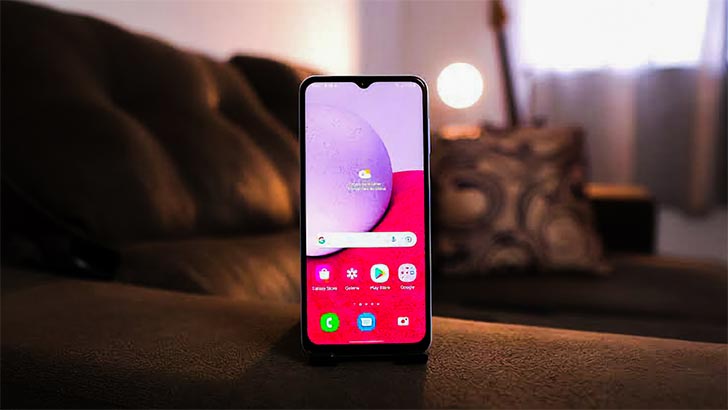 With the Dimensity model, the scores are decent-ish, as you might expect from the brand's general entry-level catalog. On a single-core test, it scores 522 points; during the multicore test, it shows 1710. Based on these results, the Dimensity proves to be more affordable than Exynos A14.
A 50MP sensor will lead the rear cameras, while the selfie shooter will get headlined with a 13MP sensor. With the chipsets and screen stats improved, the community expects a significant cost bump for the new Galaxy A model compared to the Samsung Galaxy A13 price in Pakistan. In line with the recent Galaxy ancestors the A13 and A12, the newcomer will also bring 15W power brick at a Samsung Mid-range Price.