The Realme 9i — the first edition of the Realme 9 series — is being rolled out to several countries in Asia. It has already landed in Malaysia, Thailand, Taiwan, and India. And the phone's next stop is Pakistan.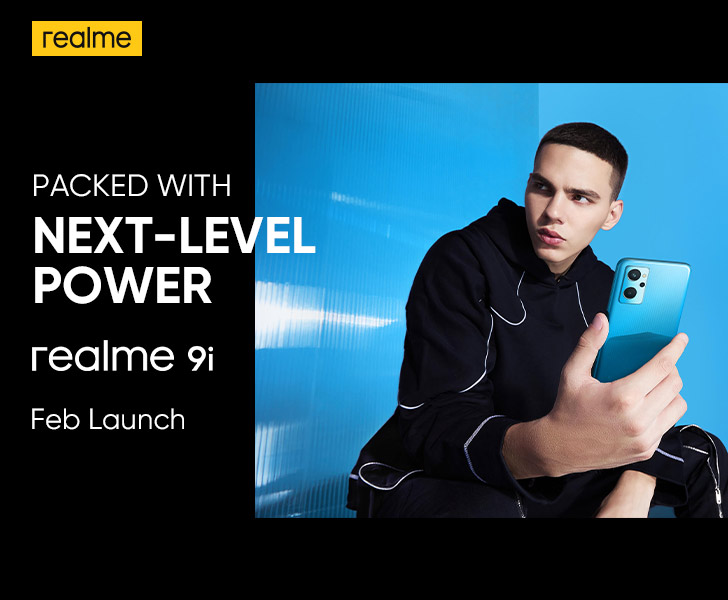 Trusted WhatMobile sources reported the Realme 9i would land in stores nationwide later this month. The big highlight of this phone is its performance. Realme has stepped up the chip and the charging speeds. Here's everything you need to know.
Qualcomm Snapdragon 680 is the engine inside the Relame 9i. The SoC is built on a 6nm process node. It's much more power-efficient. And it offers almost 20% better CPU and graphics performance. In addition, realme repurposes part of the internal storage to expand the RAM for a smoother multitasking experience.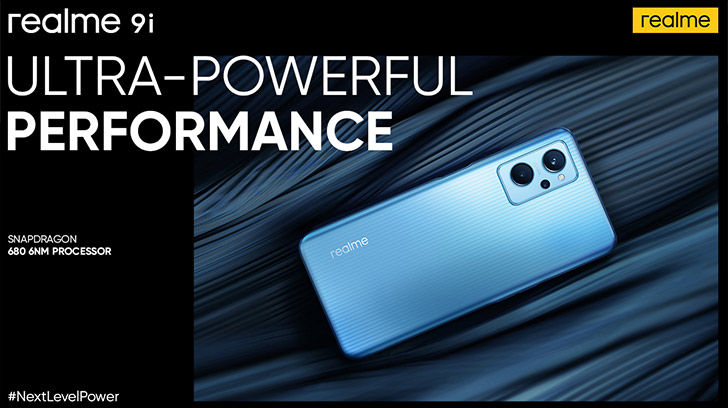 The 5000 mAh battery now charges over a faster 33W DARTCharge standard — upped from 18W at an affordable Realme mobile price. As a result, realme promises it cuts down on charging times by 36%. A full top-up is advertised to last 995 hours on standby and 20 hours of WhatsApp texting.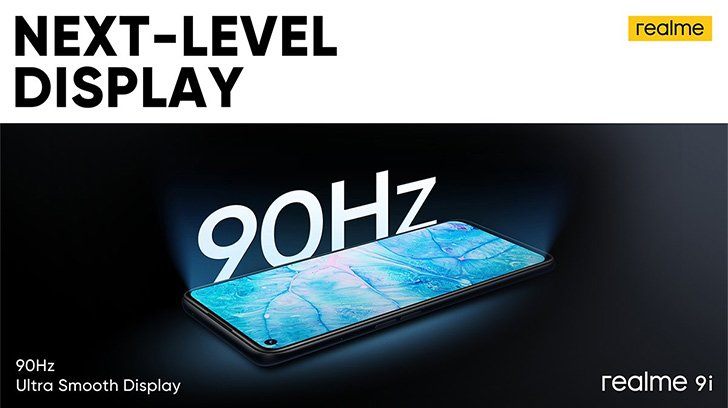 Realme 9i's screen is a 6.6" 1080P display that refreshes at five different presets, peaking at 90Hz. Thanks to the 180Hz touch sampling rate, the panel is more responsive to the touch. Additionally, realme has punched a hole in the corner to house the front camera. Lastly, dual speakers make for a stereo audio experience.
The phone comes in Prism Black and Prism Blue finishes. The Prism Blue version is especially striking because of its multilayered casing and over 3000 precision-cut etchings. Realme 9i has a triple-lens rear camera, featuring 50 MP wide, B&W, and 4cm macro shooters.