The Realme 7 Pro and the simple variant has been making headlines ever since its September 3 launch was announced — not to mention the string of leaks that preceded it. And now that the launch is only days away, the Realme 7 has been featured in an unboxing video that leaves little to the imagination. Let's talk about Realme's newest 'almost-flagship'.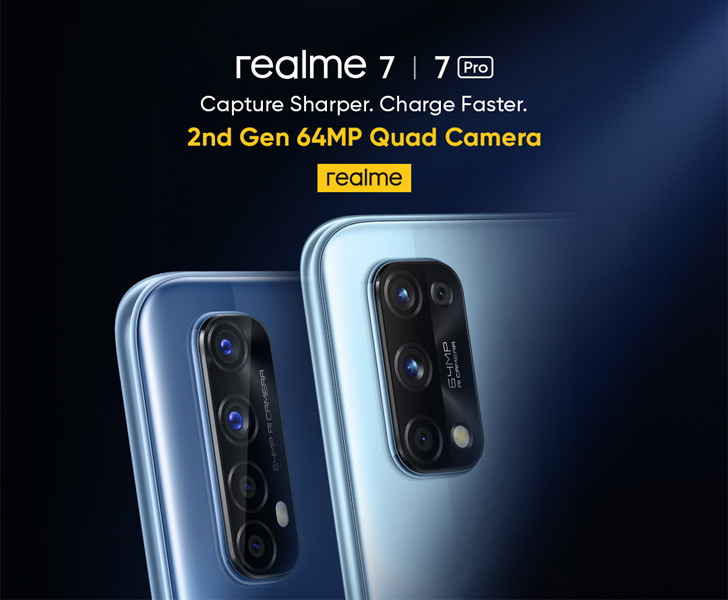 We start the unboxing with the iconic yellow Realme retail box — minimalistic as ever. And inside it, find the charcoal edition of the Realme 7. Right out of the gate, the phone reflects the new design language Realme has adopted (more on that in a few).
Instead of the polished glass sandwich, the Realme 7 has a satin and metallic finish to it. The camera setup now lives inside a more stretched out bump.

Turn the device on and you're greeted by the same fluid 90Hz display as the Realme 6 and its corner hole punch front camera. The bezels surrounding the panel are unremarkable — not heavy but not head-turning either. Realme has rounded the corners, softened the edges, and placed a thumbprint reader on the side. You get uninspiring aesthetics but good ergonomics.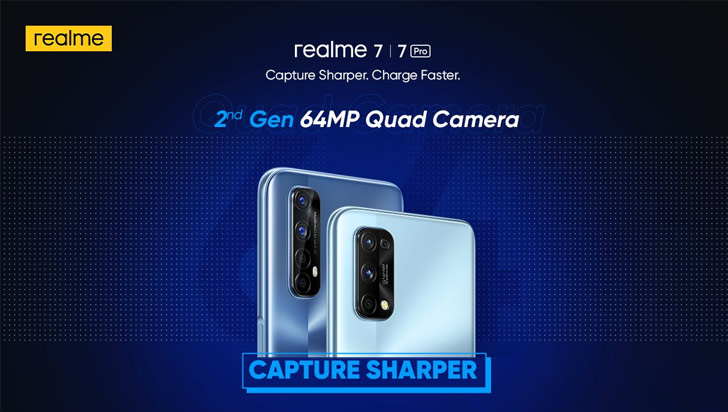 Realme 7 inherits its entire camera array from the Realme 6: a 64MP standard camera, an 8MP ultra-wide lens, and two additional B&W and depth sensors.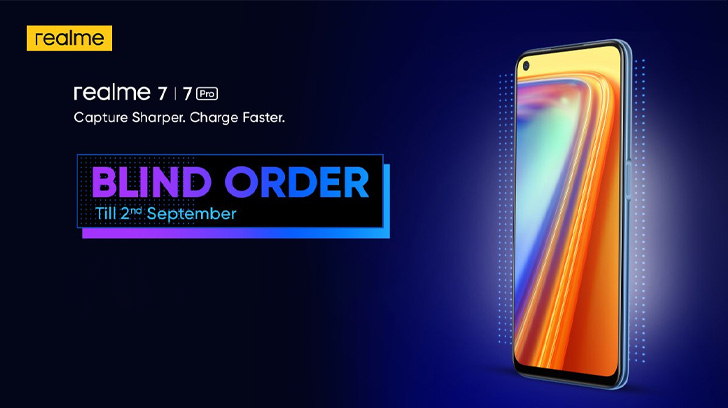 Following its meteoric rise, Realme isn't the enthusiast-focused brand it once was. As the young company targets a more mainstream audience, the tremendous performance-to-price ratios it offered have taken a dip. The Realme 7 has MediaTek's Helio G95 processor — the highest-end SoC in their gaming series. The chip is debuting with the Realme 7 family so its expected performance is pure speculation. Nevertheless, from the old 90Hz display and camera to its unexceptional processor, the Realme 7 lacks that 'wow' factor.
Coming back to the unboxing, the host navigates the 'About Phone' menu to reveal 8GB of RAM and 128GB of internal storage onboard. The software experience is powered by the realmeUI. It follows Oppo's ColorOS, but has a more animated, vivid design language.