The Realme 7 series, featuring the Realme 7 Pro and the standard 7 variants, launched earlier this month but was missing a wallet-friendly edition. It was later announced on Realme Indonesia's page titled 'Realme 7i' that this model will be introduced on September 17. Ahead of tomorrow's release, a phone leaker has published the hands-on live shots and press renders of the phone — leaving little to the imagination.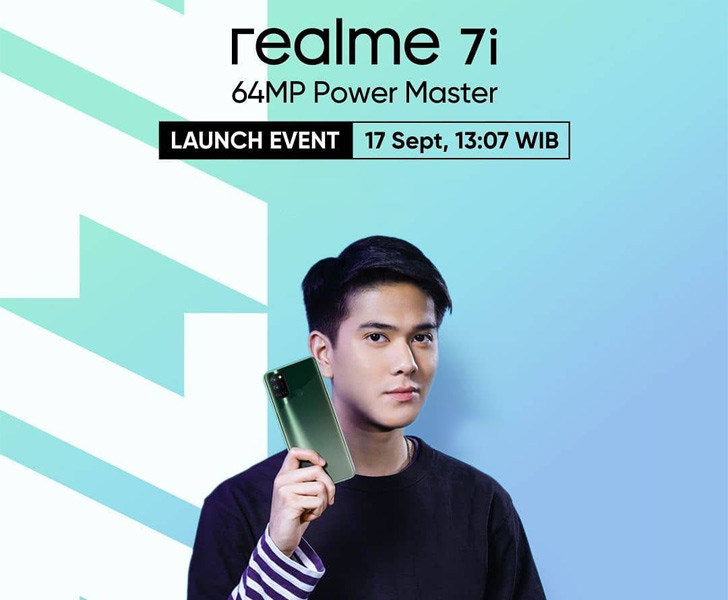 Realme 7i shares its design and screen layout with its more high-end siblings. It has a familiar duo-tone back, featuring a half polished and half matte finish — reflecting the new design playbook that Realme has adopted.
The all-new "i" Variant of the 7 series comes in at least two colorways: Polar Blue and Aurora Green. Four cameras are laid out inside the boxy camera plate, next to a capacitive fingerprint scanner.

The Realme 7i screen has a pin-hole camera in its corner and a thin bezel profile all around — not unlike the Realme 7 and 7 Pro. It's your standard 6.5" IPS LCD panel that produces an HD+ resolution, except at a fluid 90Hz refresh rate.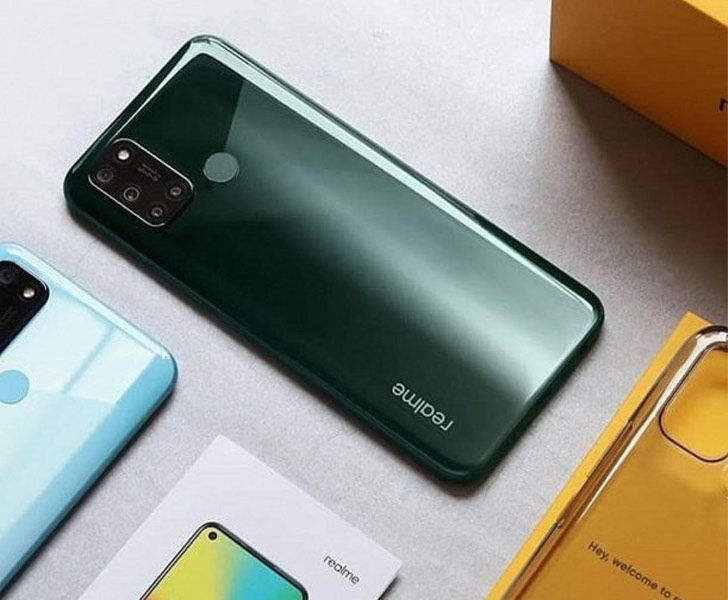 Expect respectable but not top-of-the-line performance out of its Qualcomm-made Snapdragon 662 processor released earlier this year. It's more power-efficient than last-gen chipsets thanks to the thinner 11nm wafer baked into it, which means more power to the 7i by Realme.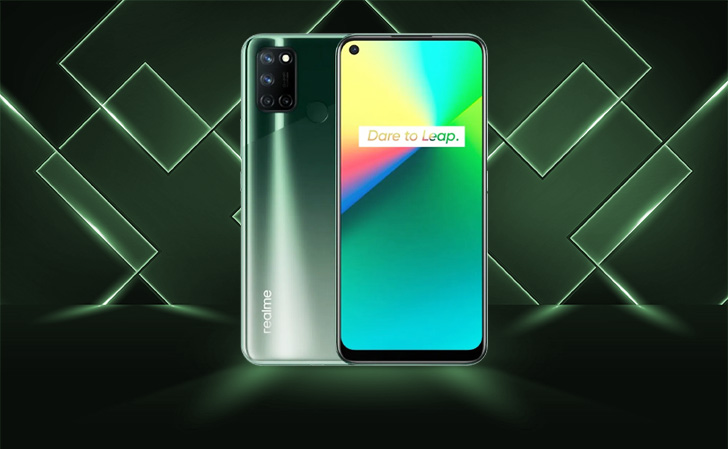 Multi-tasking is handled by up to 8GB of RAM and your data is saved on 128GB storage (presumably expandable with a microSD card). This hardware is powered by a 5,000 mAh battery that charges over 18W. The software experience is delivered by the latest realmeUI (built on Android10).
Presenting a generic L-style formation, the quad-camera is powered by a high-res 64MP main camera. Plus, 8MP ultrawide, 2MP portrait, and macro sensors. The front camera is 16MP. The pricing and availability details of the Realme 7i won't be unveiled until tomorrow, but WhatMobile expects the phone to start anywhere from 30,000 to 35,000 Pak rupees.