Vivo has the next generation of the Vivo V-series lined up for launch soon. The V21 series is debuting in Malaysia, starting with the Vivo V21e and the standard V21. Teasers and promos surrounding the upcoming phones are already up. Vivo Malaysia even published the highlight features and previews on their website.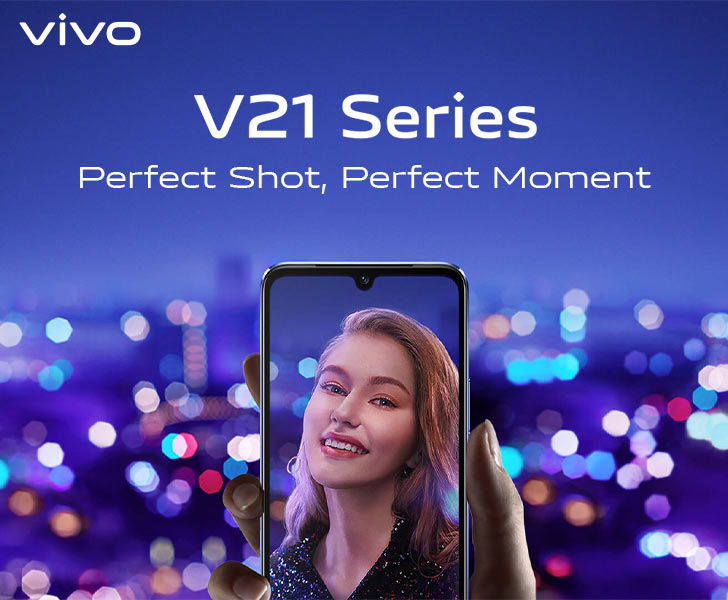 Vivo V20's big claim to fame was its eye-tracking selfie camera; Vivo V21 takes that feature to the next level with optical image stabilization built into the 44MP front camera. We also learn that the OIS-assisted lens allows for improved low-light selfies in the 'Super Night' mode. Plus, Vivo has integrated two LED flashes into the top bezel.
The triple-camera on the back features a 64MP primary camera, also powered by OIS (which also translates into better night mode performance on the main camera). The other two lenses weren't specified but, based on an educated guess, they could be meant for ultra-wide and portrait photography.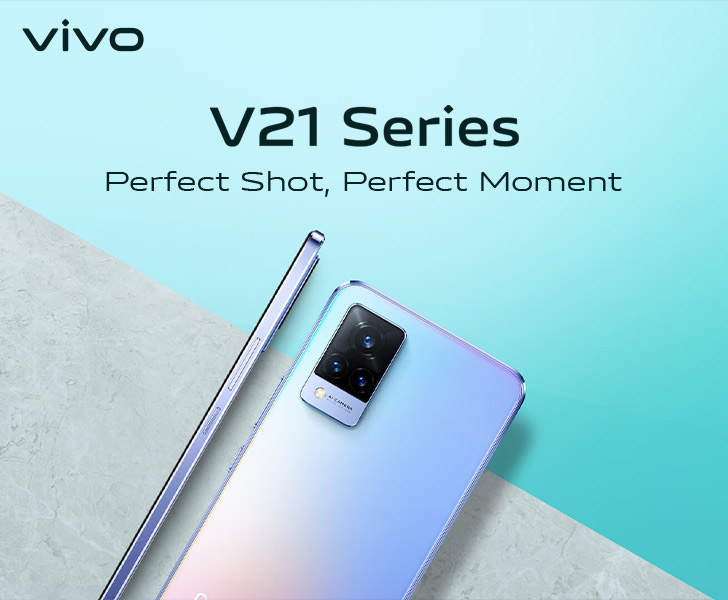 Other than the optics, the design of the new addition to the Vivo price list was the second selling point for the V20 series. And sure enough, the V21 takes cues from its predecessor's success. The changes made are minimal — the same sleek and slim 'Matte Glass' finish and 'big eye' camera layout. But the edges are more squared off and flat this year. Vivo says that the V21 is their slimmest 5G phone yet.
With the V21, Vivo is also bringing 5G to this mid-range family for the first time. The chipset hasn't been identified, but Vivo V21 features dual SIM 5G and 8GB of memory. We'll keep you posted as the story develops.