Like any other technology, smartphone cameras have also been evolving over time. It's only been two decades since the introduction of digital cameras to smartphones, yet humankind has managed to create technology that is being compared to modern-day DSLRs. While yielding high-resolution images has been the focal point of camera innovation, today consumers also look for diverse camera features while purchasing a phone.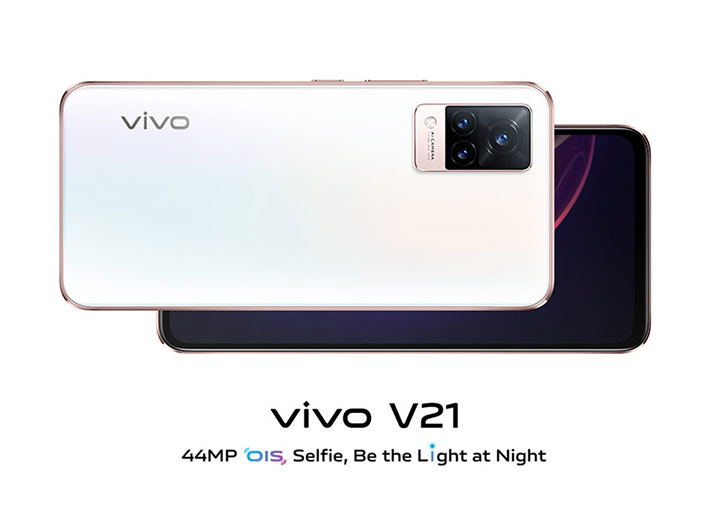 Smartphone creators understand these needs and focus on improving the photography experience for their users. vivo, a leading global smartphone brand, is one such creator and innovator. With constant market analysis and in-depth camera research, Vivo has been positioning itself as a brand that focuses on mobile photography. With the premium V series, Vivo has been focusing on innovating front cameras for its users.
The brand has deeply understood the aspirations of the evolving young generations to have a high-quality smartphone camera to capture their daily lifestyles- be it a party night, selfies with their friends, or a new outfit for work.
An ultimate front camera can really change the game for them. vivo smartphones have been known for producing excellent mobile camera systems and have taken magnificent strides in making photography smoother and easier for all its customers. The upcoming Vivo V21 will be no less. It aims to eliminate the challenges of photography to ensure satisfying results.

By understanding consumer behavior, the Vivo team has found the pain points of photography, and a one-stop solution with its industry-leading night camera. One of the most serious challenges faced by photographers has been 'unclear and noisy images'. You might ask what the issue means in layman's words, and here is your answer: When you click photos in a certain background light or an environment not best suited to your camera technology, the resultant image may be 'grainy'.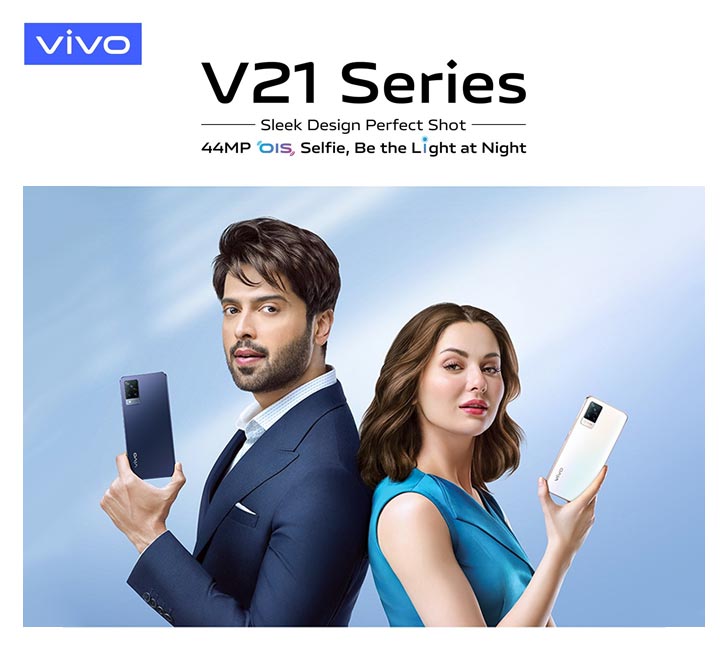 A grainy image is a kind that produces wayward pixels. You may have often heard of the phrase 'pixelated images'. The image does not create or replicate the exact colours of the scene or may even lead to overexposure. This is what photographers mean by noisy images. The reason these images come out noisy is because of the ISO feature. It basically means the film's sensitivity to light from the older days of film photography. In this digital era, film photography can be equated with an imaging sensor. Therefore, the lower the ISO film number, the clearer and less grainy the image.
Buzz in the market tells us that the arrival of the new Vivo mobile V21 will put an end to all your noisy night pictures. After all, noisy parties are better without noisy images! The Vivo V21 is said to be built with the 44MP OIS Night Selfie System that will change the face of night photography. One of the very few devices to arrive with OIS support, built in the front camera. The device's camera technology is equipped with several interesting camera features, which use Optical Image Stabilization (OIS) to produce fantastic photos at night.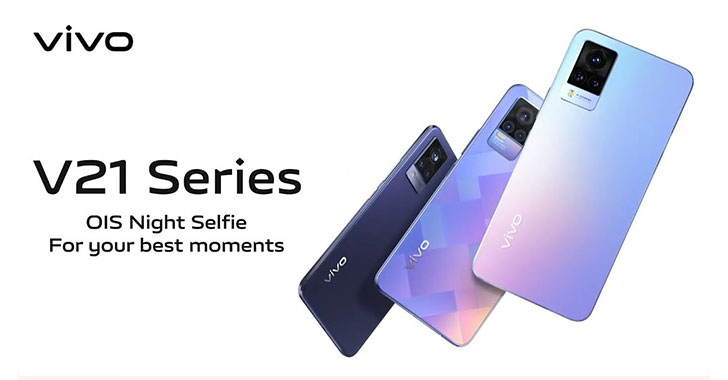 Apart from stabilising the camera, the OIS also reduces noise in the background and presents images with sharper faces, clearer focus, and better clarity. Together with Electronic Image Stabilization (EIS), the camera offers ultra-stable shots, creating a software-hardware synergy to capture clearer selfies and high-quality videos anytime, anywhere. The front camera is designed to create a versatile imagery experience where lighting is limited. Moreover, the Vivo V21 is said to have two flashlights that will produce a wide array of fill lights to light up the frame and eliminate noise in images. It provides more light sources so the night selfies can come bright, delightful, and lit even in the dark.
Also, the V series is known not just for its selfie capabilities but also for being design marvels. Over the years, Vivo has introduced some fashionable premium colour schemes. With the V21 launch, we expect to have some more eye-pleasing colour variants- a high-tech device packed in a sleek and elegant design.
Rumored features suggest that the Vivo V21 is going to be a banger of a smartphone. It looks like Vivo is leaving no stone unturned in positioning itself as a photography-centric brand. With its clear insights and development in camera technology, Vivo is making sure that customers experience the best of mobile photography. Stay tuned for more updates on the much-awaited Vivo V21 – we certainly are!