This season we've seen more and more Chinese phone makers veering off from their typical release schedule — Vivo being one of them. Only months after the Vivo V19, we're being introduced to its succeeding series, the Vivo V20. Up until now, the upcoming phone has been only promoted offline. Yesterday, however, Vivo kicked off the web-based campaign as well, starting with the presumably budget edition, V20 SE.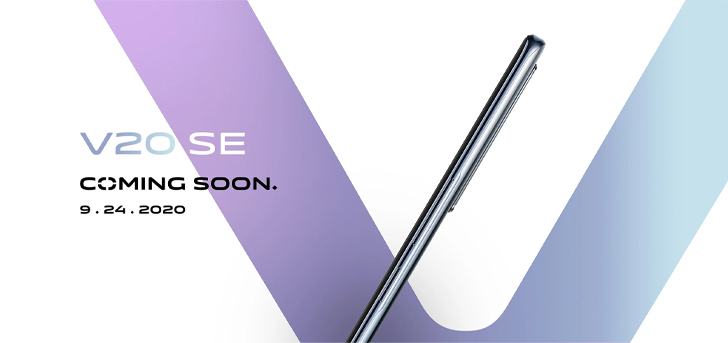 Found featured on Vivo Malaysia's landing page, the V20 SE teaser details the launch calendar and a few highlights. We're shown a profile of the device with a trendy oversized camera bump.
You can make out what appears to be a metal chassis (possibly aluminum), chamfered, and perfectly sleek. Its predecessor, the Vivo V19 had a glass back, but given the V20 SE is a value model, the material is likely plastic.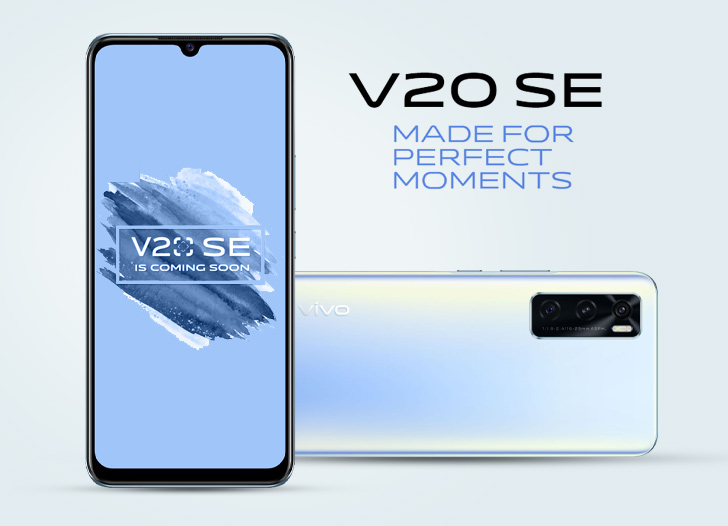 Vivo V20 SE feels like a bit early, the brand headlined the V19 with their 'Super Night Mode', which is making yet another return. But given it has only been four months since the V19 debut, it's difficult to say how much of a leap the supposedly 'next-gen' image processing is going to be.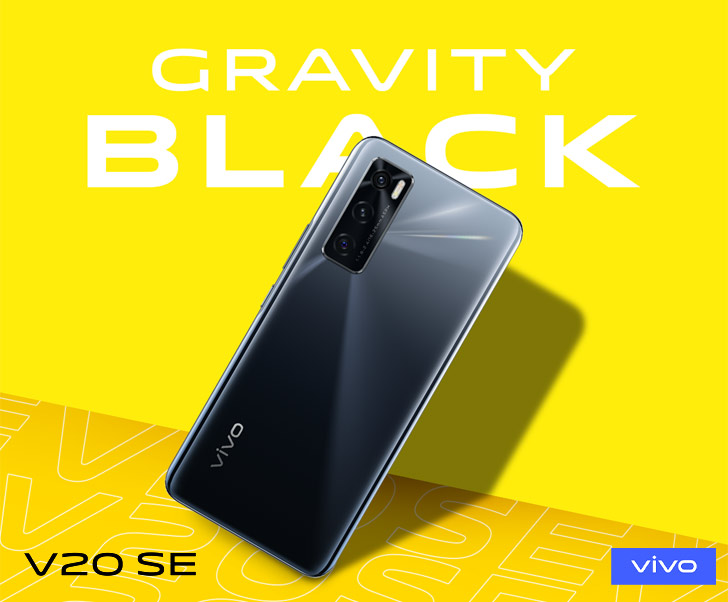 Another selling point was the 33W FlashCharge — following somewhat of a running theme here — which is also teased in the product highlights. But the Vivo V20 SE inherits its fast charging technology from its predecessor (more on that in a few), so we're not expecting a noticeable bump in performance.
The online campaign doesn't give us anything beyond these features, but the real-world promos are more revealing. In a retail poster, Vivo V20 SE shines wearing the new look from the Vivo X50 playbook (a good indication that we'll be seeing more of this design language going forward). You're looking at a jet-black camera housing, contrasting nicely against the familiar Gravity Black and Sakura Pink paint coats. It also specifies 33W Flash Charging, a 64MP main camera, and a 44MP 'front eye autofocus' selfie camera. The phone is coming on September 24 where the standard V20 might also make its debut.