The release of Samsung's next folding smartphones is expected to take place within 3-4 months, anywhere between August-September.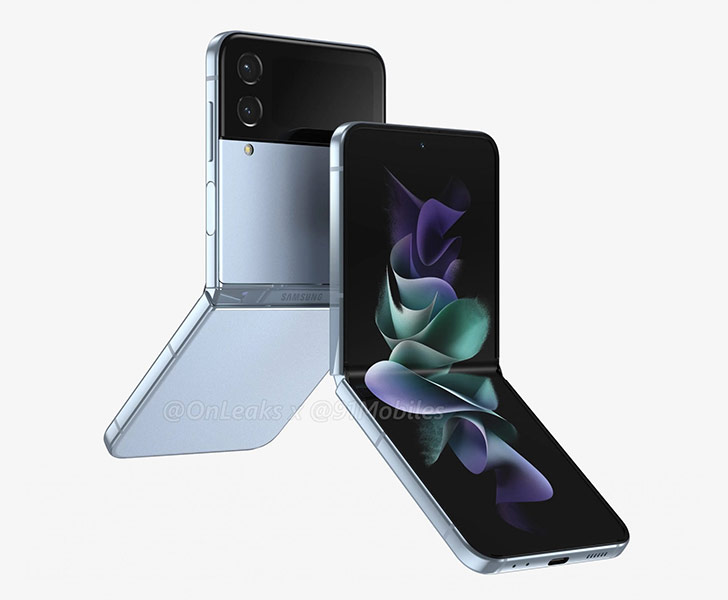 Yesterday, leaker Steve Hemmerstoffer aka OnLeaks unveiled design images of the Galaxy Z Fold4, which are already trending online, and now it's the Samsung Galaxy Z Flip4's turn as the leaked images got published by the OnLeaks in collaboration with 91mobiles.
So far, the successors of the current models are rumored to be known as the Galaxy Z Flip4 and Galaxy Z Fold4, although Samsung may leave the unfortunate letter Z out of its upcoming devices altogether, as it did for current models in some European Baltic countries.

The Galaxy Z Flip4 is almost identical in design to its predecessor, the Galaxy Z Flip3. However, the edges look a little smoother than before, in addition, there are some small changes in dimensions.
The Galaxy Z Flip4 measures 165.1 x 71.9 x 7.2 millimeters compared to the Galaxy Z Flip3, which measures 166.0 x 72.2 x 6.9 mm. The forthcoming handset is therefore slightly shorter and narrower, but also thicker.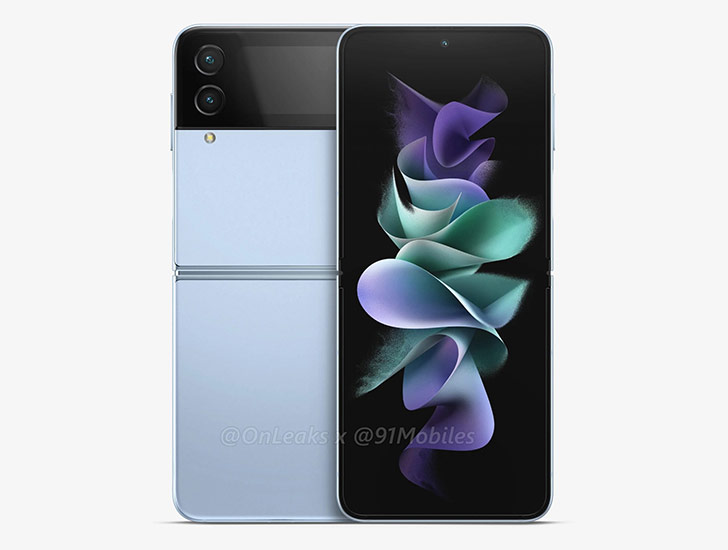 The size of the foldable internal screen on the latest Samsung Flip mobile is still 6.7 inches. The inside selfie camera is located in a punch-hole at the top-center of the screen. The size of the cover screen on the Galaxy Z Flip4 has grown slightly, from 1.9 inches to over 2 inches in the upcoming new model.
The fingerprint reader is still on the power key and is located on the right side of the phone, as is the volume control switch. The bottom has a USB-C connector, a SIM card slot, speaker, and microphone slots.
There are two cameras on the cover - very likely an ultra-wide-angle camera in addition to the main camera. Both the Galaxy Z Flip4 and Galaxy Z Fold4 are expected to offer a new, yet unreleased Qualcomm Snapdragon 8 Gen 1+ system chipset.
The battery capacity of the Galaxy Z Flip4 is also increased as compared to the Z Flip3. Many have reported a minimum capacity of about 3,300mAh but according to the latest rumor, it would be 3,700mAh. A larger battery is a welcome improvement, as short battery life is regarded as the Galaxy Z Flip3's weak point.