Poor battery life has been the Achille's heel of the Galaxy Flip series. But Samsung is trying to turn it around this year with the Samsung Galaxy Flip 4. Per a previous report, the battery will be slightly bigger. And a new publicly listed certification confirms faster charging for the Galaxy Z Flip 4.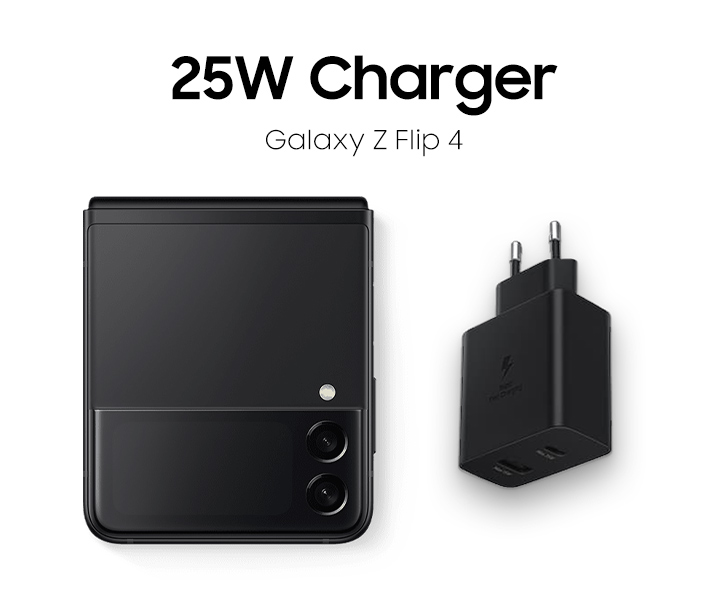 Last year's Samsung Galaxy Z Flip 3 only supported 15W charging. While technically faster than the standard, it's far from the blistering charging solutions commonplace in modern flagships. But the Samsung Galaxy Z Flip 4 will ship with 25W support — currently, the fastest charger Samsung offers for any phone.
The Chinese 3C certification authority signed off on this 25W charger which operates on 11 volts and 2.2 amperes. It will work with two flagship models — the Galaxy Z Flip 4 and the Galaxy Z Fold 4. Their respective listings are found under the model tags "SM-F9360" and "SM-F7210."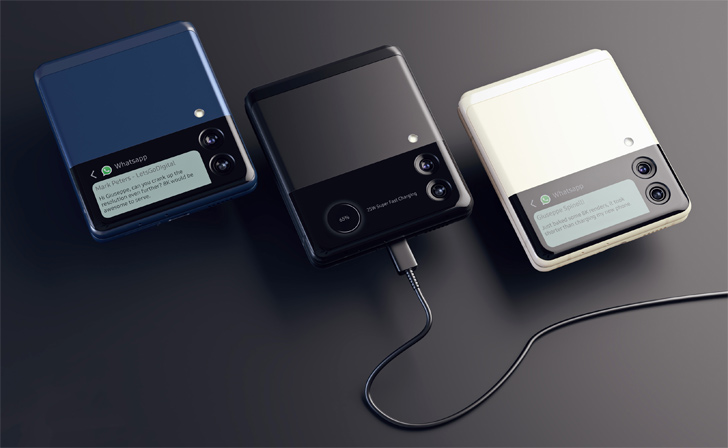 Joining the Samsung rate list in Pakistan soon the Galaxy Z flip 4 is now powered by an enhanced battery. The manufacturer has added 100 mAh capacity to the new cells inside the Galaxy Z Flip 4. It should contribute to endurance. Plus, the new charger will cut down on recharging times.
It's not a radical fix, but it should mitigate the poor battery life issue. We should learn more details before the official launch of the flagship foldables in the Fall.