Samsung's Exynos chipsets are arguably not as powerful or as efficient as Qualcomm's Snapdragon silicon. But that might be about to change with the next generation of Exynos 1000 processors — which, rumor has it, outperform the upcoming Snapdragon 875. While the phone won't be out until spring next year, the Samsung Galaxy S21 series (running on the unannounced line of chips) has allegedly been benchmarked by Geekbench.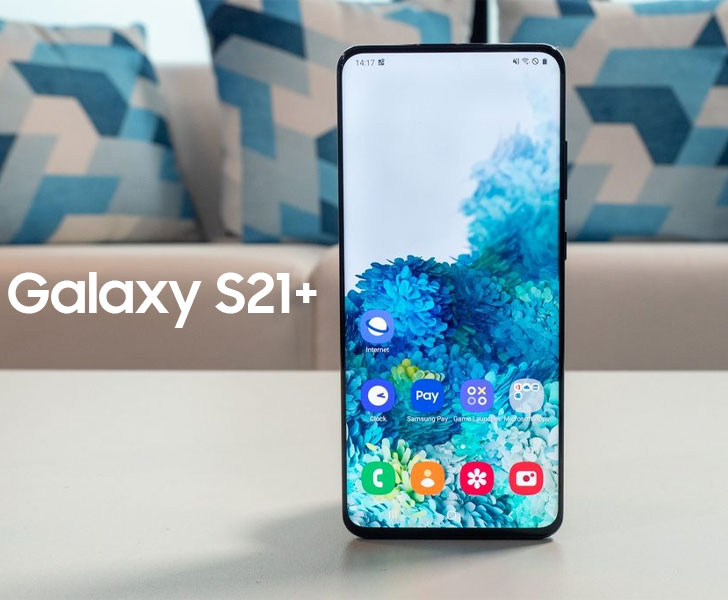 We don't know yet if all the S21 variants will get the same Exynos chipset including the Samsung Galaxy S21 Ultra but the new Exynos 1000 promises a huge performance leap, not just over its previous-generation Exynos 990, but also outstrips the Snapdragon 875 — at least in terms of raw synthetic benchmarking scores.
The Exynos 1000 manages a staggering 1,302 points on the Geekbench 5.1's single-threaded tasks. By contrast, the Snapdragon 875 reaches 1,159. On multi-core tests, the Exynos 1000 bags 4,250 points -- outstripping the Snapdragon 875 and its score of 4,113. Note that these numbers remain uncorroborated at the time of this writing.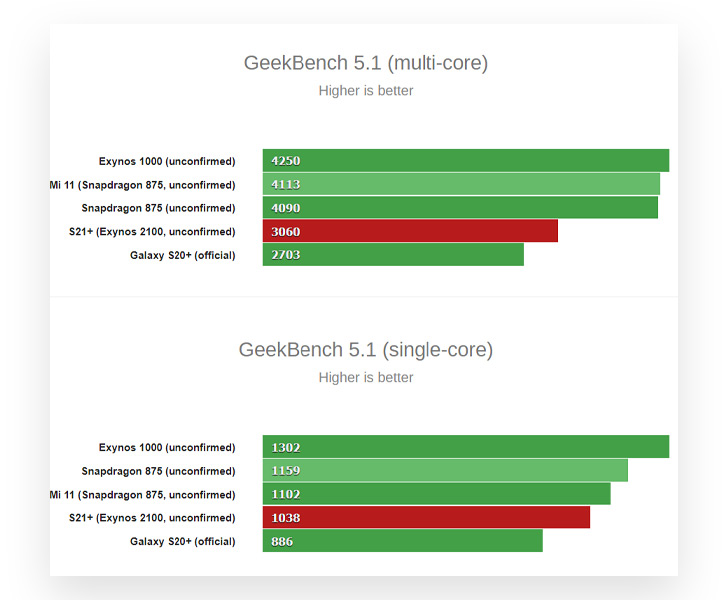 If you go by the new listing that popped up on Geekbench, found under the model number SM-G996B — presumably belonging to the Galaxy S21+ — it specifies the chipset powering the phone as Exynos 2100. If all that's true then the new S series would be the most powerful series in the Samsung price list, ever.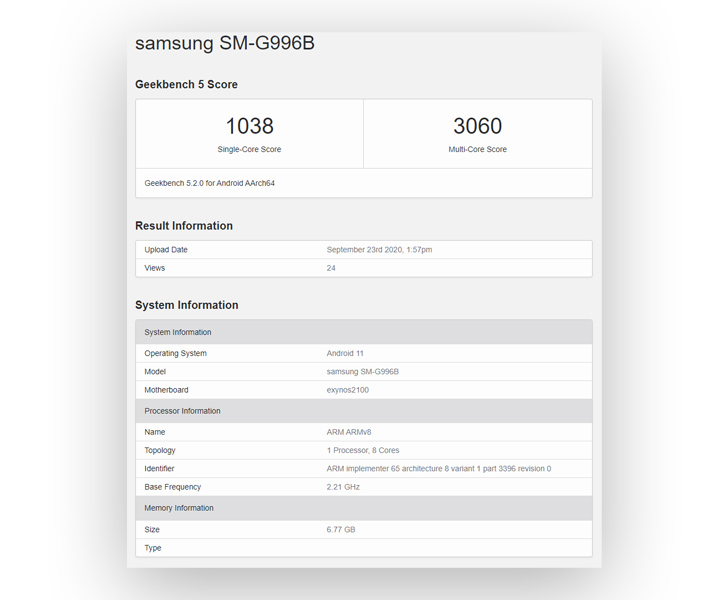 And even though given the conventional naming scheme, it should be more powerful than the Exynos 1000, yet it's remarkably underpowered in comparison to both the Exynos 1000 and the Snapdragon 875 — suggesting that either the previous leaks were unreliable, or the 'Exynos 2100' is a codename for the motherboard and not a chipset.
The supposed Samsung Galaxy S21+ gets a score of 1,038 and 3,060 points on single-core and multi-threaded tests, respectively. It features at least 8GB of memory, but given that the base variant of the Galaxy S20+ had 12GB of memory, it's likely that the mystery model might be a different phone altogether. Rumors also point to a bigger 4,800 mAh battery and the latest Android11 powering the device.