Samsung's original Fold was a hit-and-miss, both in terms of design and functionality. But the Korean tech titan is giving it another go, with a sequel dubbed Samsung Galaxy Fold 2. As opposed to the Galaxy Z Flip released earlier this year, the Fold 2 unfolds into a more tablet-like profile. The renders, however, are based on rumors and design patents and are only published to provide you a glimpse of what the upcoming sequel might look like.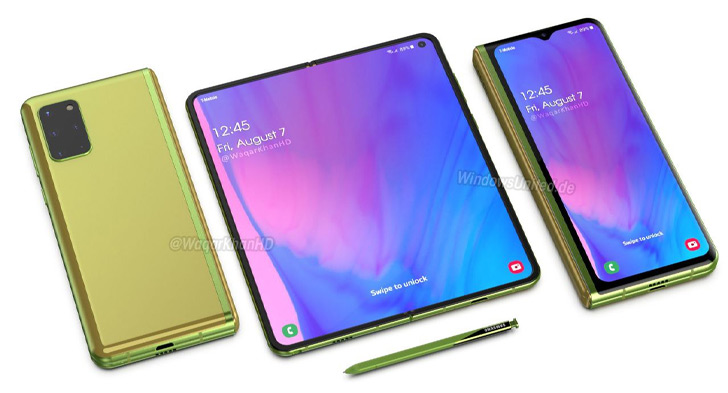 When folded, Samsung Galaxy Fold 2 features a notched display with a tall aspect ratio. On the back, you get a penta-camera setup that resides inside a rectangular bump. The rear shell is chamfered around the edges and appears to have a solid but polished finish.
There's no physical fingerprint reader to be seen on the Samsung mobile device, which leads us to suspect that it rocks an in-display fingerprint reader – a significant leap forward compared to the side-mounted modules that the original Galaxy Fold and Z Flip feature.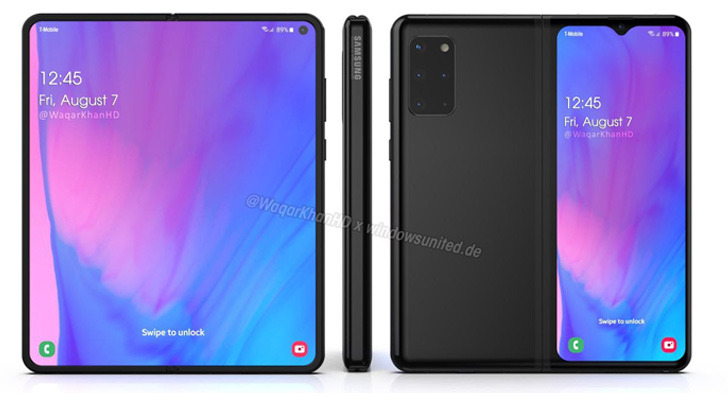 The display mentioned above is the secondary, rear-facing screen. Unfold the device into a tablet, and you get a punch-hole camera that occupies the top left corner of the model. The Infinity-O screen stretches over the hinge, which is practically invisible – at least in the renders that you're looking at. Speculation suggests that the Fold 2 borrows its hinge mechanism from the Galaxy Z Flip.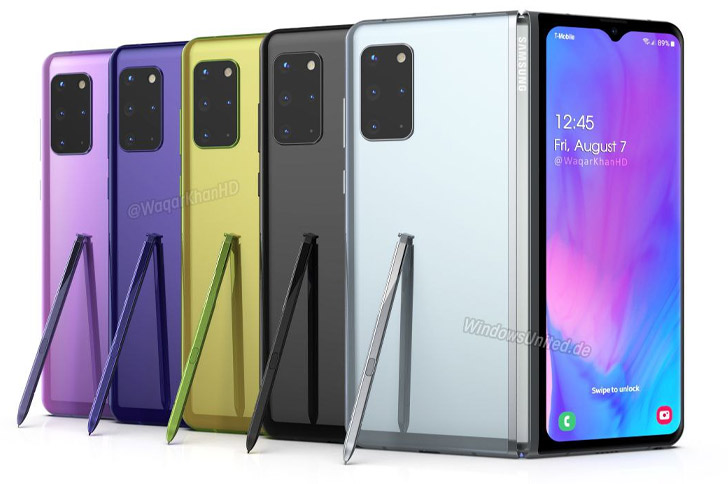 Further, the Fold 2 is supposed to ship with a stylus – likely carried over from Samsung's Galaxy Note series. It's not difficult to see how a stylus would add to the functionality of the device by taking advantage of its tablet-like form factor.
The renders also show the different color options that the Fold 2 might debut with. As per the source, Samsung will be offering the novel flagship in White, Black, Yellow, Purple, and Pink colors.