The original Samsung Galaxy Fold failed to quite hit the mark, as did the Huawei's Mate X. But not all folding phones fell short of what they set out to do. We're, of course, talking about the still-recent Motorola Razr. Unlike the Samsung and Huawei duo, the Motorola Razr folds down to become smaller, and when flipped open, it becomes your regular-sized smartphone (albeit with a fat chin).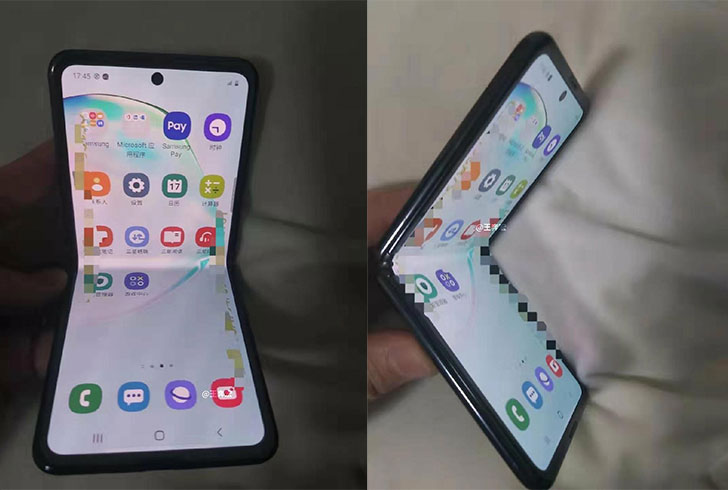 The new Samsung Galaxy Fold 2's clamshell-like design choice is the reason behind Razr's new-found success. And from the looks of Samsung has taken a page out of Motorola's book, as evident by the live shots of the Galaxy Fold 2 that have just surfaced.
We've been hearing about a clamshell Samsung smartphone being in the works, ever since October, but they were mostly rumors. Now, thanks to this leak, we get a first real look at the next generation of Samsung's Galaxy Fold. And from the looks of it, Samsung has nailed the design, because the Fold 2 appears to be much sleeker-looking than the Razr.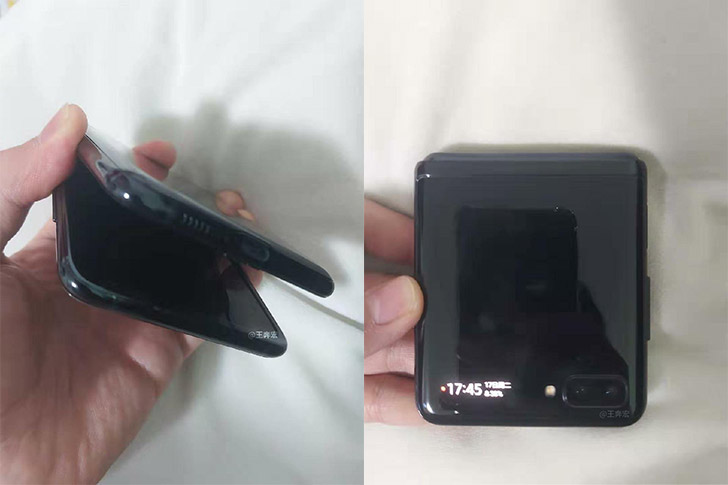 In line with most of the recent offerings from Samsung, the phone features a 6.7-inch Infinity-O display -- a display with a Galaxy-Note-10 centered punch-hole. It folds down to become a much more pocketable device, with a secondary display on the outside. This additional display only shows the date and notifications in the live images, but it could be bigger than it seems. We're not sure yet. And of course, this display is flanked by a twin-camera setup.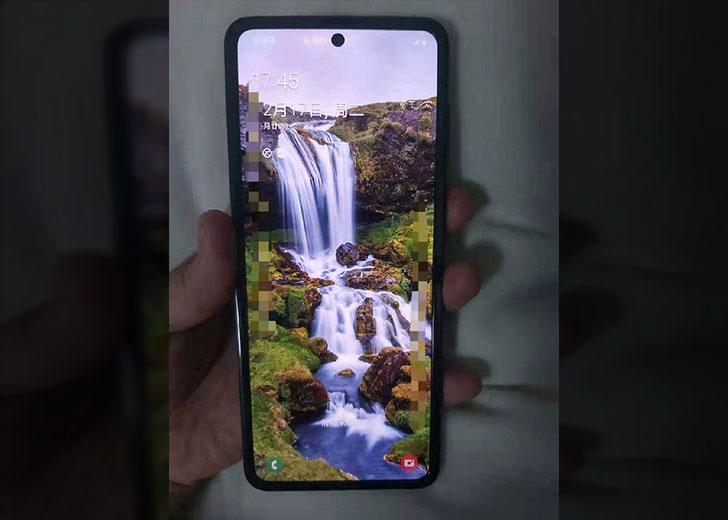 In comparison to the chunky form factor of the Razr, the thinner bezels and lighter chin stand out, and the display itself seems to be much taller than the one Razr sports. Placed on the upper right side of the spine, you can spot the power button and the volume rockers, accompanied by a USB Type-C port and a speaker grill on the bottom.
Reportedly, Samsung is planning on officially unveiling the Galaxy Fold 2, on February 18, at the Galaxy S11 launch event but do keep in mind that it'll carry a whopping high Samsung Price tag. And as per the same reports, you'll be asked to pay upwards of $1000 for this next-gen Galaxy Fold.