Earlier this year, Samsung unveiled the entry-level Galaxy A14, followed by the recent introduction of its middle-league handsets, the Galaxy A34 and A54. As expected, Galaxy A74 was absent, likely discontinued. Only the Samsung Galaxy A24 remains to complete 2023's Galaxy A series, which will be released shortly.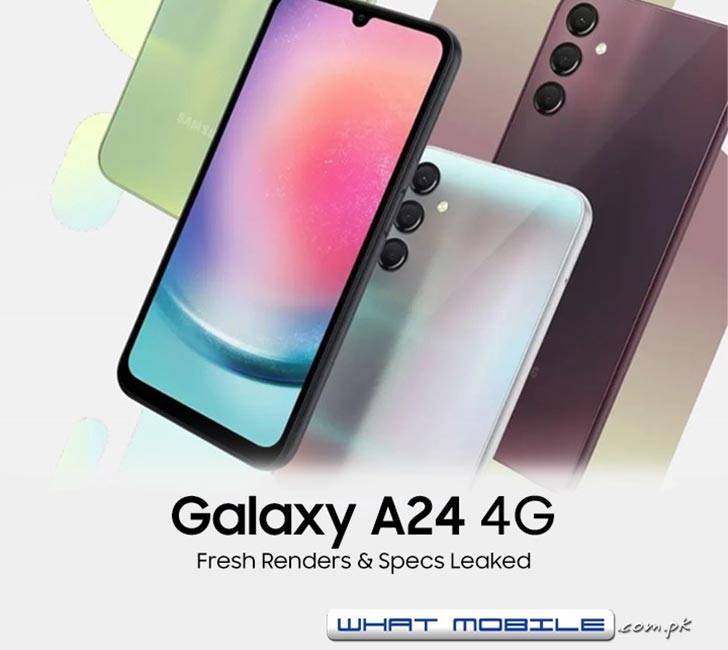 In the slot above entry-level, Samsung Galaxy A24 remains unannounced. It has signed onto numerous certification platforms, marking its imminent arrival in the global market. Since A24 is the only device remaining from the series, it's now under the rumor mill's radar. It has leaked again with renders and specifications. Have a look.
Today's leak is from Gadgety, the Israeli publication that spilled the A24's design in four gradients; black, silver, red-burgundy, and lemon-green. You can tell from the renders the A24 seems to bear some resemblance to the newly launched Galaxy A34.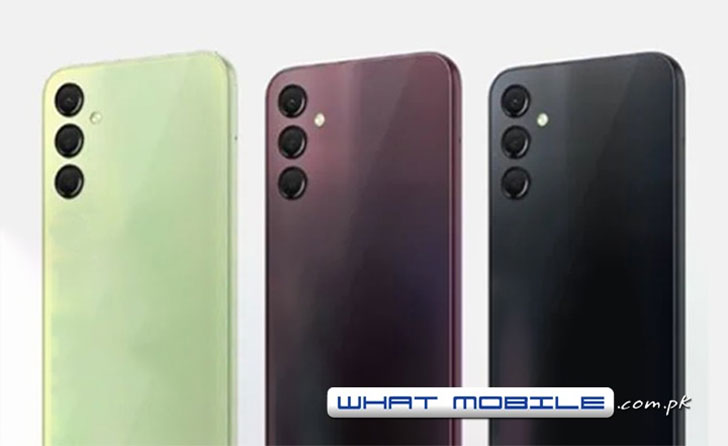 Three camera rings, semi-flat railings on the sides, a small flash to the right side, and a U-shaped notch are all familiar traits; the only thing setting A24 and A34 apart is the spec sheet. Here's everything Samsung 4G new model has to say on the subject matter.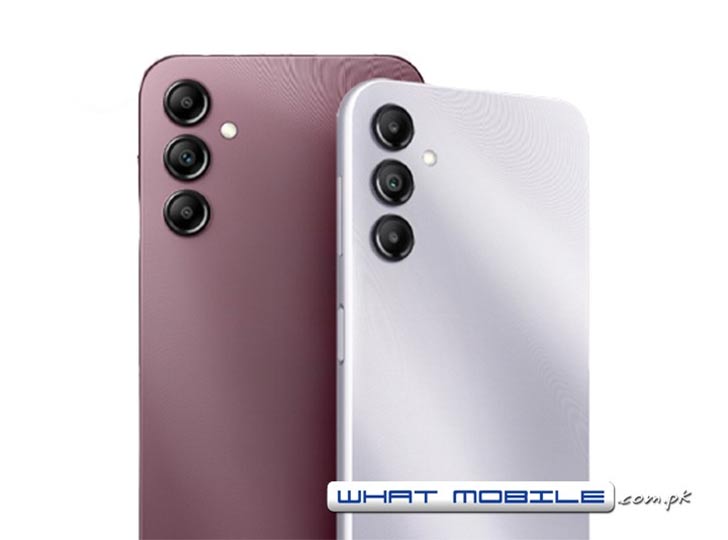 Galaxy A24 will bear an immersive 6.5-inch super AMOLED panel clocking at a 90Hz refresh rate and producing a 1000nits peak brightness. The high point of A24's AMOLED will likely be the Vision Booster. It will keep the content crisp and color accurate even at full brightness.
The SoC inside will be Snapdragon 680, and the memory hub will pair 4GB RAM with up to 128GB of storage. It is sure to serve expandable storage and a 3.5mm audio port. Bearing a 5000mAh (25W) cell inside, it will weigh 195 grams and measure 8.3mm in thickness. Its camera might also be a hit, featuring 13MP for selfies, 50MP as the primary header, followed by 5MP wide and 2MP macro.