The brand's Galaxy A catalog for 2023 is still awaiting launch. Among the unreleased devices, Samsung Galaxy A24 is making headlines almost every other day. Earlier, it ranked on the Geekbench database, revealing SoC and other vital stats. Now, it has surfaced in FCC's database. Here's what the new listing entails.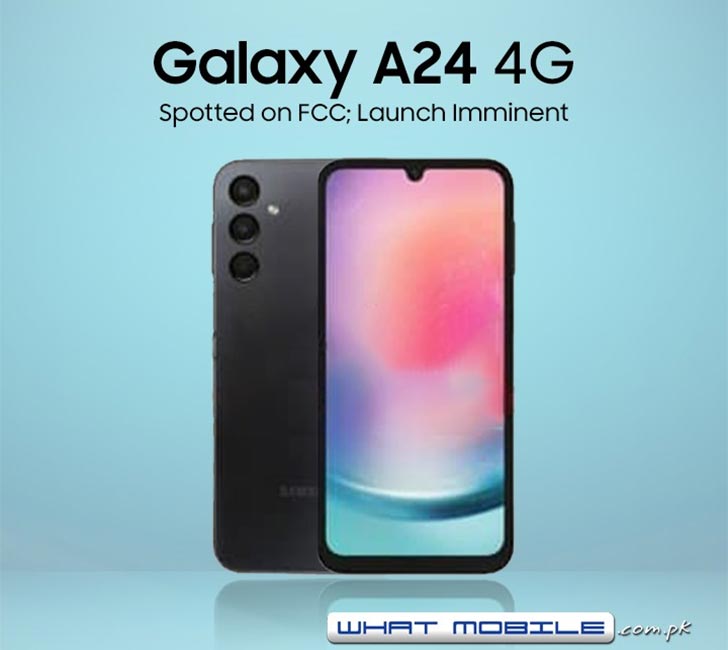 Moments ago, Galaxy A24 4G emerged on the FCC after being leaked with renders and appearing in databases such as Geekbench and BIS. FCC indexed the phone under the model "SM-A245M/DSN." The platform confirms many of its rumored specs. Have a look.
According to the listing, the model SM-A245M/DSN, AKA Samsung Galaxy A24 4G, holds a Type-C port at 25W and a power adapter with the model number EP-TA800. The document showcases LTE support with the device and some frequencies on which it operates.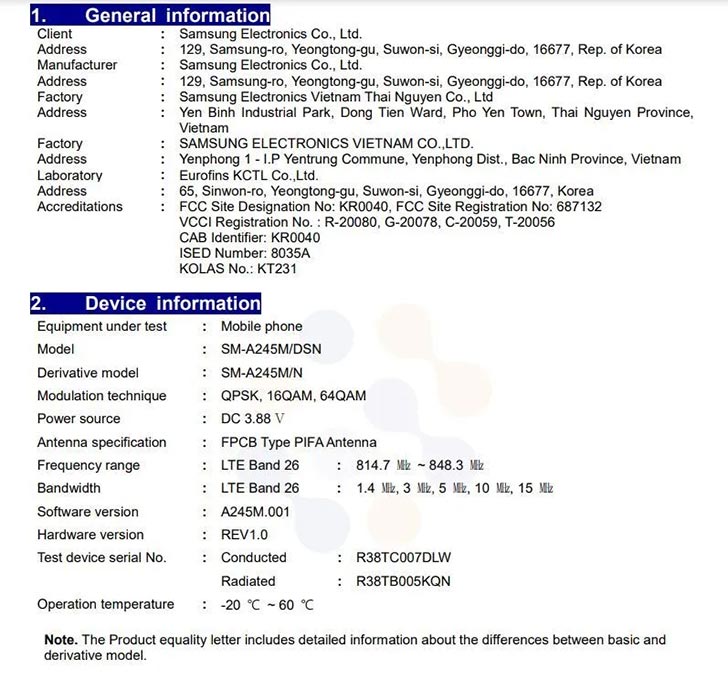 Aside from NFC, Galaxy A24 4G abounds with wireless Bluetooth and Wi-Fi 802.11a/b/g/n/ac module. The detailed list also verifies MicroSD card support with the device. Nothing else is noteworthy besides the stats mentioned above on FCC's file; however, Geekbench denuded plenty of details about the phone. The Galaxy A24 4G is expected to fit into Samsung's price catalog, with a likely affordable price compared to high-end models.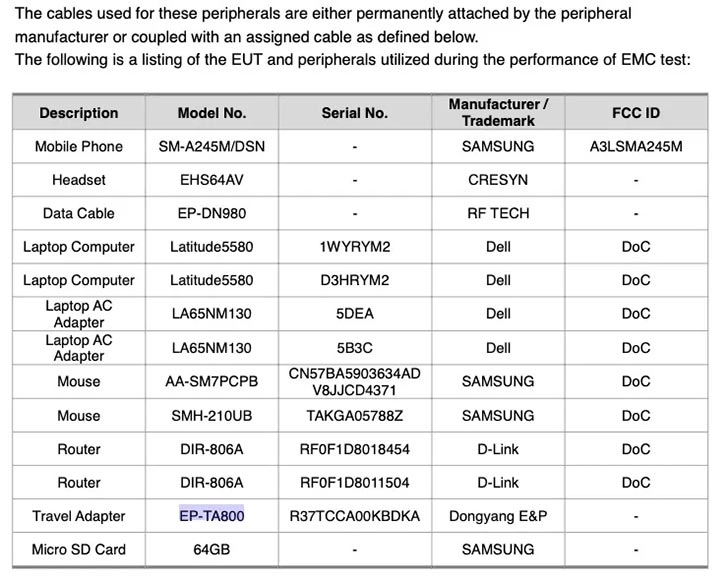 As per the Geekbench scoreboard, there are eight cores on the phone, with six clocking at 2GHz and two clocking at 2.30GHz. Assortment identifies it as MediaTek Helio G99. It's a high-end 6nm chip, making the phone energy-efficient and performance worthy.
Among its various memory configurations, Geekbench confirms 4GB RAM on Galaxy A24's starter variant. With Galaxy A14 5G offering 6GB RAM in the US, A24 will surely provide up to 8GB RAM in the highest-end variant. The device will serve Android 13 x OneUI 5 right out of the box.