Past a gap of silence, the Korean phone manufacturer's Galaxy A14 has begun stirring the web again. The Samsung Galaxy A13 4G successor popped up on Geekbench yesterday, and from the looks of it, the Korean Giant doesn't plan on discarding the 4G iterations of A1-series phones just yet. Though not mentioned explicitly, the listed phone could get titled Galaxy A14 4G.
Firstly, Geekbench 4 records the newcomer under model number SMP-A145P, showcasing 4Gigs of RAM mounted on an "a14m" motherboard. The machine is supposed to run Android 13 natively, which means the Samsung Galaxy A14 4g won't go official until the end of Android 13-beta testing.
With eight cores clocking at base 1.8GHz and boost 2.2GHz frequency, Galaxy A14 4G will use MTK's dated Helio G80 chip. The chipset works best on lightweight UIs such as XOS and Hi-OS, but performance could take a hit working on OneUI based latest Android version. There's a likely possibility that A14 is bringing 64Gigs of storage in tow.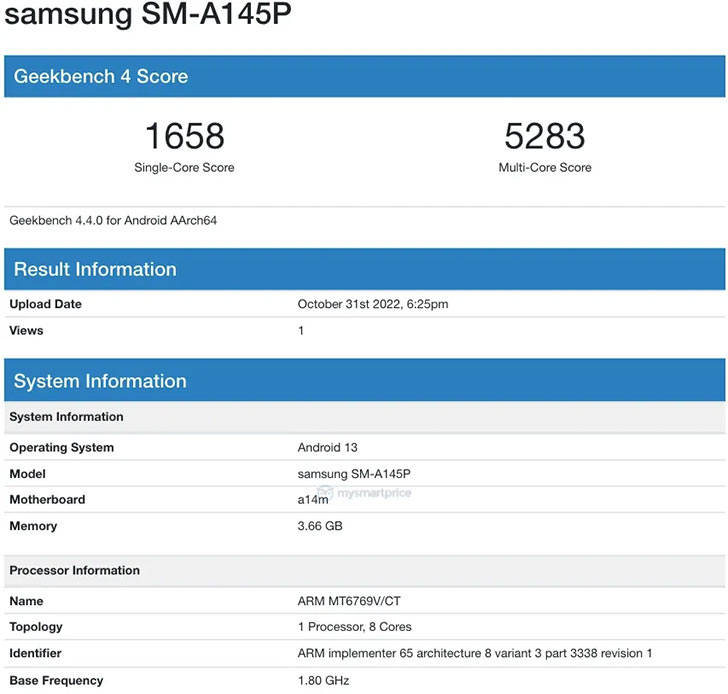 Since the listing belongs to Geekbech 4 Database, the scores might not align with the real-time test performed within the phone using Geekbench 5. On a single core, A14 hits 1658 points and scores up to 5283 points on all eight. The chain has yet to disclose details about the camera and display stats of the upcoming addition to the Samsung price list.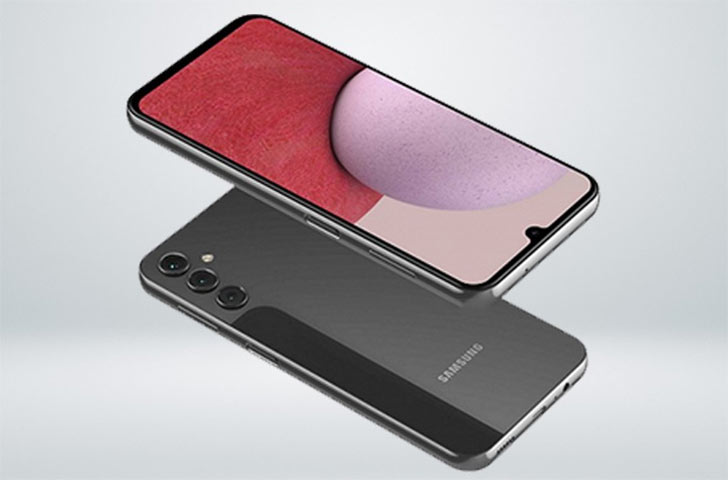 However, Galaxy Club claims to have discovered the battery stats on A14, and according to re, a battery pack titled EB-BA146ABY has paved its way under the phone's hood. Rated with a 4900mAh capacity, the pack will likely get featured as a 5000mAh cell by Samsung.
According to rumors, on top of a 50MP primary camera, users will find an upgraded 13MP selfie shooter and a 1080p screen sized 6.8-inch on A14 4G. Its global debut is just around the corner.